Casino
South Korea's foreigner-only casinos to continue upward momentum on return of Chinese mass market
Thursday 25 de May 2023 / 12:00
2 minutos de lectura
(South Korea).- The return of Chinese "general VIPs" and mass market customers is set to sustain the recovery of South Korea's foreigner-only casino industry in 2023, even as genuine high-rollers are showing increasing scarcity on the back of China's cross-border gambling crackdown.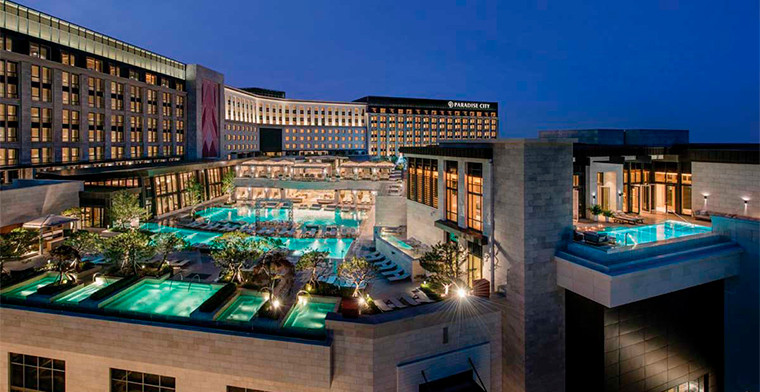 The outlook was provided by NH Investment & Securities analyst Hazell Lee, as reported by BusinessKorea, who noted that concerns over a potential recession in South Korea has not impacted the entertainment and casino industries because they are ultimately backed by personal preferences.
Specifically, Lee said recovery should sustain on the back of the return of Chinese clients, although "as China's crackdown on VIP gaming continues amid its policy for promoting common prosperity, demand rebound is projected to center on general VIPs and mass customers, rather than on high-rollers."
Lee therefore recommends Paradise Co as her top pick because its Incheon integrated resort, Paradise City, gives it a "competitive edge in attracting tourists (mass clients)"
As reported by IAG, Paradise returned to profit in 1Q23 with revenues increasing significantly at all four of its foreigner-only casinos. With casino sales up 129% year-on-year to KRW71.0 billion (US$54 million), the company reported net profit of KRW9.45 billion (US$7.2 million), reversing a KRW36.0 billion (US$27.3 million) loss in 1Q22, and Adjusted EBITDA of KRW42.4 billion (US$32 million) also reversing a KRW1.45 billion (US$1.1 million) loss a year earlier.
Categoría:Casino
Tags: Sin tags
País: South Korea
Región: Asia
Event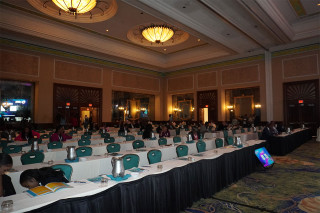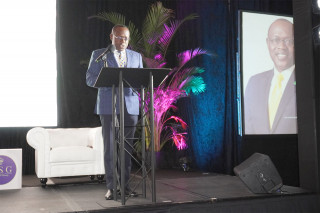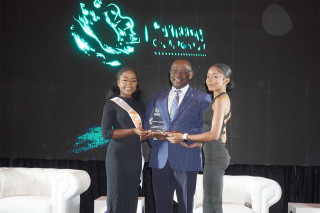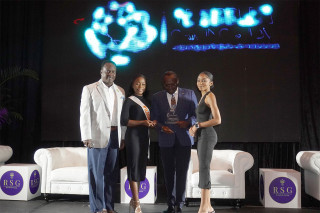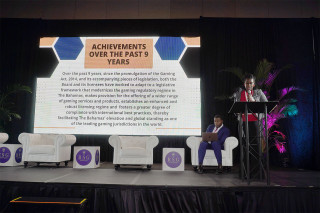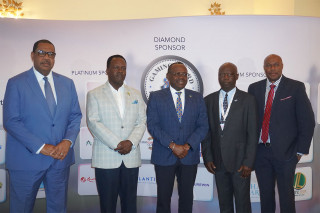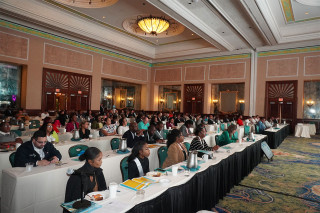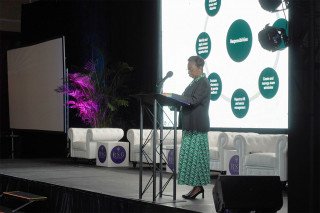 CGS Bahamas 2023
02 de May 2023
(Bahamas, SoloAzar Exclusive).- For Elizabeth Leiva, CEO of CGS GROUP, the balance of the recent edition of CGS Bahamas and the Regulators Forum was very positive. "The gaming industry in the Bahamas is constantly growing, regulated and changing," says Leiva, as she prepares for CGS LATAM, which will take place in a few weeks in Santiago de Chile.
Friday 19 May 2023 / 12:00
(Nassau, SoloAzar Exclusive).- David Fica Jaque, Founder and CEO of Land Vegas, presented in CGS Bahamas a preview of what will be Land Vegas, a Metaverse focused on entertainment and games, with sports betting and casino games. Exclusively with SoloAzar, he talked about his experience at the trade show and his plans for this year.
Monday 15 May 2023 / 12:00
(Bahamas, SoloAzar Exclusive).- SoloAzar interviewed exclusively the regional sales director for Central America and the Caribbean of Avigilon, Norberto Torres, during the Caribbean Gaming Show (CGS) held on May 3rd and 4th in the Bahamas. In this article he tells us about the work they are doing, and the importance of being present in this event, as well as the firm´s plans for the future.
Tuesday 16 May 2023 / 12:00
SUSCRIBIRSE
Para suscribirse a nuestro newsletter, complete sus datos
Reciba todo el contenido más reciente en su correo electrónico varias veces al mes.
PODCAST
MÁS CONTENIDO RELACIONADO