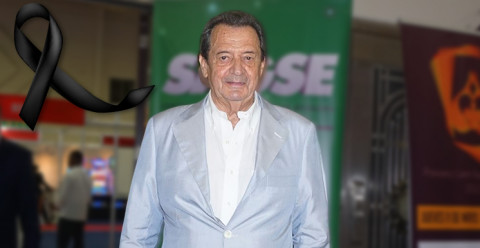 (City of Buenos Aires).- Monografie authorities confirmed on Saturday, March 18, the death of businessman Giorgio Gennari Litta, one of the pioneers of the gaming industry in Latin America, as manager of the SAGSE Argentina trade show that for more than 30 years has focused on game development in Latin America.
Monday 20 de March 2023 / 12:00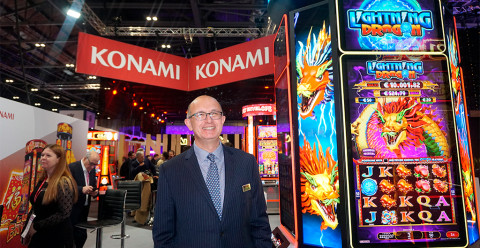 (London, Exclusive SoloAzar).- Eduardo Aching, Vice President, International Gaming Operations at Konami Gaming, Inc, answered some questions to SoloAzar, related to the novelties showcased at ICE London that took place from 7 to 9 Februray. He also highlighted the importance of returning to the in- person meeting with customers, and future clients, after two years of Covid pandemial.
Thursday 16 de February 2023 / 12:00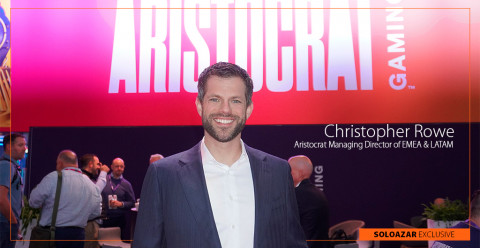 (London, SoloAzar Exclusive).- Christopher Rowe, Aristocrat Managing Director of EMEA & LATAM, granted an interview to SoloAzar in which he made an overview of the firm's participation at recent ICE show and described the portfolio of products presented at Aristocrat booth.
Wednesday 15 de February 2023 / 12:00
PODCAST

News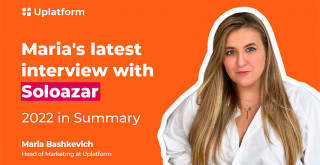 "2022 was a very productive year, and we're not planning to slow down", Maria Bashkevich, Uplatform Head of Marketing
(Cyprus, SoloAzar Exclusive).- Already a month has gone from bright 2023 which is already normalized in the Gambling industry. Maria Bashkevich, Head of Marketing at Uplatform took the opportunity of the most excited month of the year, when all the preliminary work to do is being done before moving on to bigger goals, and made a review of the past year to share in an exclusive way with SoloAzar. Certainly a fruitful year for Uplatform, the dynamic and innovative sports betting and casino operating platform, that also offers cutting- edge technology and massive contents.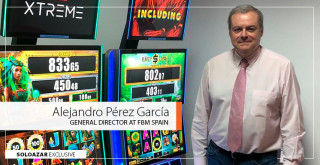 FBM Spain Summary Annual Balance: "We got a portfolio with 3 new products to present in ICE London and FIJMA 2023".
(Malta, Exclusive SoloAzar).- Alejandro Pérez García, General Director at FBM Spain, a global company in the games market, and the number one brand of bingo games in Asia and one of the most recognized in the world, gave an exclusive interview for SoloAzar to tell us about the firm's performance over the past year and the challenges for 2023.
Portfolios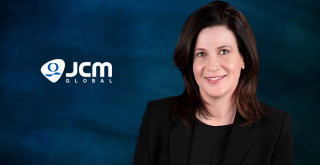 JCM Global welcomes gaming industry expert Barb Harpling as Account Executive
(Las Vegas).- JCM Global has welcomed gaming industry expert Barb Harpling as the company's newest Account Executive. She will be based in JCM's American headquarters in Las Vegas and will oversee sales for the company's Northwest and Rocky Mountain regions, in addition to various Nevada gaming properties.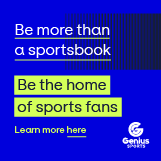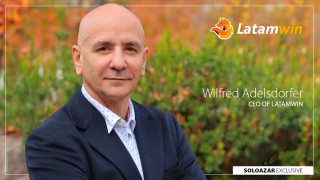 The new sports betting site and the expansion project within Latin America make Latamwin a very effective balance.
(Curaçao, SoloAzar Exclusive) - Wilfred Adelsdorfer, CEO of Latamwin, a leading company in the provision of services and technological solutions for companies and online gaming platforms for the Latin American market, granted an exclusive interview to SoloAzar to answer some questions about the firm's performance during 2022 and the plans for the current year.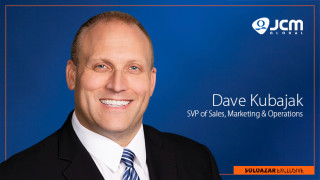 Incredibly Successful Year 2022 and a growing 2023 for JCM Global
(Las Vegas, SoloAzar Exclusive).- "Some highlights included our signing a master supply agreement with Caesars Entertainment, Inc." commented Dave Kubajak, SVP of Sales, Marketing & Operations at JCM Global during the interview SoloAzar made to talk about the performance of last year and the expectations of the 2023. The company is a leader in creating innovative and award-winning automated transaction solutions for diverse industries. It offers a wide range of automated transaction solutions with a focus on providing the best end user experience for all payment technologies.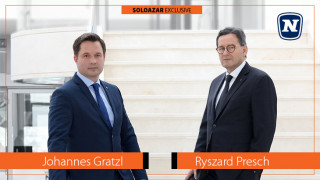 Novomatic trends for 2023: further market expansion as leader in the gaming technology
(Austria, SoloAzar Exclusive).- The NOVOMATIC AG Group is one of the biggest international producers and operators of gaming technologies. As a result of the ending of the year and the beginning of 2023, SoloAzar interviewed Ryszard Presch & Johannes Gratzl, both members of the Board of NOVOMATIC AG. They gave us their opinions on the achievements and challenges obtained during 2022 and the projects for the current year.

Event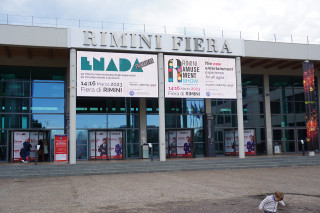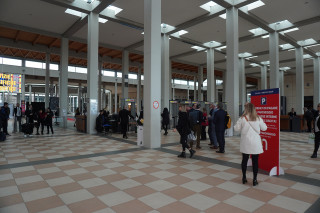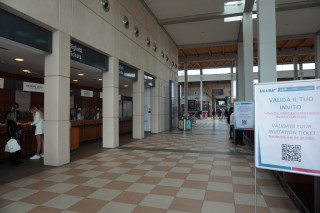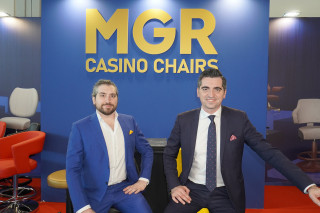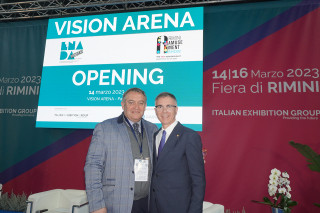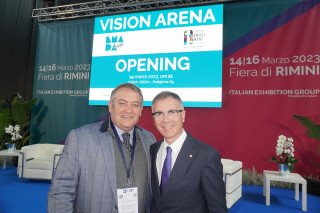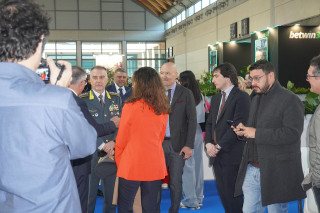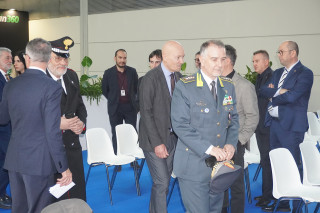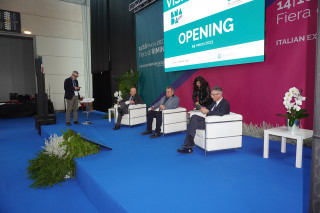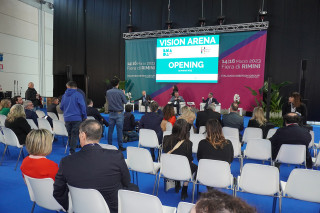 ENADA Rimini 2023
14 de March 2023
(Rimini).- After three full days of business and discussion involving the entire industry, the curtain came down on Thursday 16th on the event that saw the 35th edition of Enada Primavera and the 5th of Rimini Amusement Show held at the same time. A veritable marketplace of reference for the entire gaming and amusement industry throughout Southern Europe.
Monday 20 Mar 2023 / 12:00
(Rimini, SoloAzar Exclusive).- Raul E. Pelella, Alberici Communication & Marketing manager, granted an interview to SoloAzar, in which he talked about the experience at recent ENADA show and the products they presented, with a spotlight on their cash management solutions.
Tuesday 21 Mar 2023 / 12:00
(Rimini, SoloAzar Exclusive).- GUIDO RIZZI, Global Chief Operating Officer at MGR Casino Chairs, granted an interview with SoloAzar during the ENADA Spring at Rimini Expo Center in Italy, held from 14th to 16th March. Guido talked about their expectations of this edition, the local and the American market where they are already set, and the Latam market they are working on. Finally, he talked about their high quality products showcased at booth C1-194.
Monday 20 Mar 2023 / 12:00
Sign Up
To subscribe to our newsletter, please fill in your details
Receive all the latest content in your email several times a month.
PARTNERS