E-Sports
Interview with Ari Fox 5 days before CEC Las Vegas 2019
2 minutos de lectura
(SoloAzar Exclusive - United States).- We had the opportunity to talk with the director of Gameacon and CEC. He explains why you must not miss this year's edition.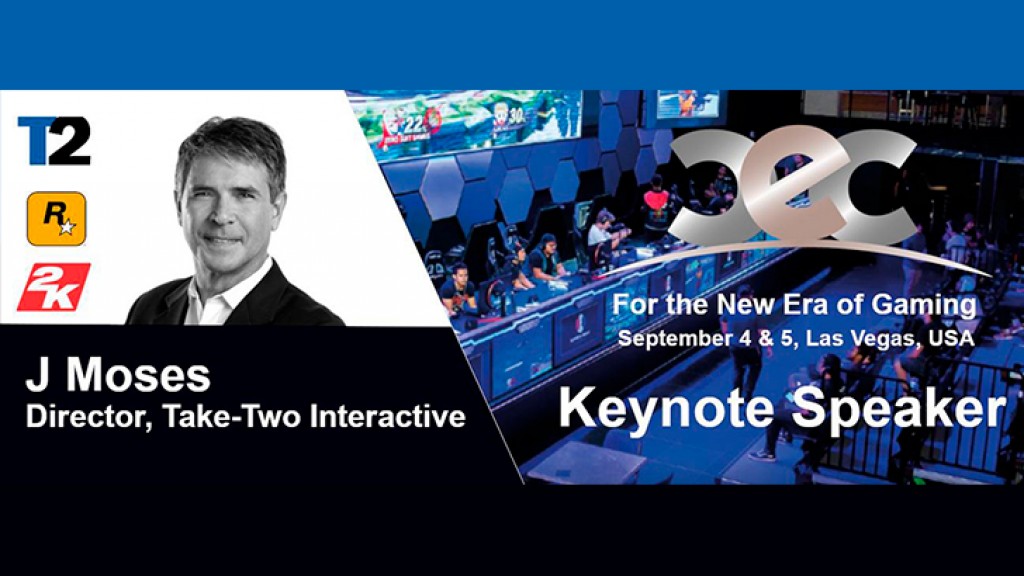 The Casino eSports Conference is a two-day hands-on event connecting the casino world directly to the esport players, marketers, developers, products, services, event providers, lawyers and educators. This event provides the most direct and informative connections to facilitate the infrastructure for all gaming establishments looking to incorporate the esport gaming world, as well as iGaming and skill based gaming. In addition, this year's CEC will include topics and conversation addressing the new legal developments regarding sports betting in the United States.
"This is huge – a huge missed opportunity if you don't take action now and explore eSports as a future-proofing strategy. In 2016, the eSports betting market reached $5.5 billion – and that's forecast to grow to $13 billion as early as next year, a growth of over 130%. And that's not all – 82% of study respondents believe that eSports betting will catch up to the major US sports within just two years".
The New Era for Casinos and Wagering
4 & 5 September 2019, Luxor Hotel & Casino, Las Vegas, USA
Interview with Ari Fox:
-¿How does the new era for casinos and wagering looks like?
The new Era for Casinos and wagering has already begun. This year alone will have close to 5 billion US dollars wagered on video game competitions or esports. The world of esports is now main stream and part of our everyday life. It is mentioned in TV shows, the news and even in movies. Although many casinos and bookies do not understand esports. They compare it to traditional sports which doesn't make sense. Esports is more entertainment and needs to be approached differently, but when they finally do understand it they will realize that it is even bigger than conventional sports.
-¿What is going to be the main theme?
The Main theme is teaching the casino and gambling industries on how to make money with esports.
-¿Could you tell us more about the speakers at the CEC?
We will have many speakers at the CEC. The president of Tiato Games, the originator of Space Invaders, will be present through a video presentation from Japan. The president of Atari will also give a video presentation from France. There will be many international people present. Many from Europe as well.
-¿Why the gaming community shouldn't miss it?
The gaming community should not miss the opportunity to get involved in the gambling world because if you look at the numbers 5 billion wagered this year alone they will see that this is more money made than the entire esport eco-system. There is money to be made, it just isn't being managed properly yet.
-Fortnite and Dota 2 champs earned more than Wimbledon (tennis) and Masters (golf) winners this year. ¿Do you think eSports will be more lucrative than traditional sports?
Esports will be more lucrative for gamers than traditional sports. However, it will ebb and flow. The average age range for someone that plays video games competitively is from about 18 years old to 26 years old. Also they do not always win every tournament.
For more information visit CEC's official website: https://www.casinoesportconf.com/
Categoría:E-Sports
Tags: CEC, Clarion Gaming, eSports,
País: United States
Event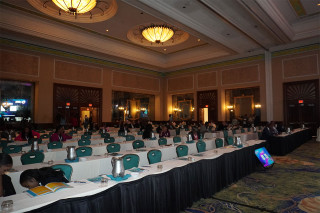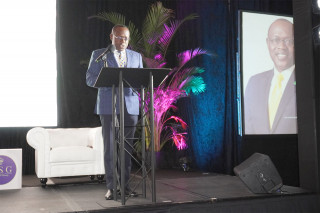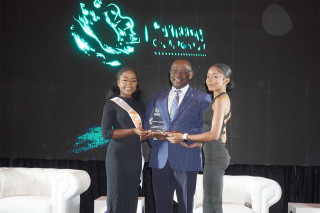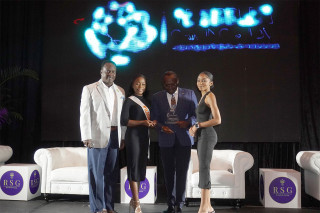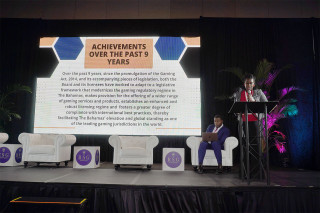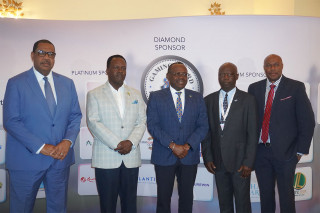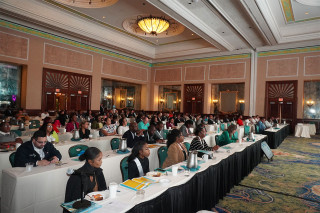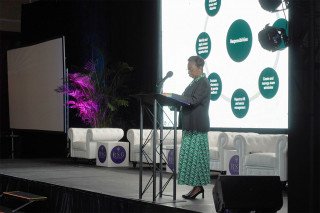 CGS Bahamas 2023
02 de May 2023
(Bahamas, SoloAzar Exclusive).- For Elizabeth Leiva, CEO of CGS GROUP, the balance of the recent edition of CGS Bahamas and the Regulators Forum was very positive. "The gaming industry in the Bahamas is constantly growing, regulated and changing," says Leiva, as she prepares for CGS LATAM, which will take place in a few weeks in Santiago de Chile.
Friday 19 May 2023 / 12:00
(Nassau, SoloAzar Exclusive).- David Fica Jaque, Founder and CEO of Land Vegas, presented in CGS Bahamas a preview of what will be Land Vegas, a Metaverse focused on entertainment and games, with sports betting and casino games. Exclusively with SoloAzar, he talked about his experience at the trade show and his plans for this year.
Monday 15 May 2023 / 12:00
(Bahamas, SoloAzar Exclusive).- SoloAzar interviewed exclusively the regional sales director for Central America and the Caribbean of Avigilon, Norberto Torres, during the Caribbean Gaming Show (CGS) held on May 3rd and 4th in the Bahamas. In this article he tells us about the work they are doing, and the importance of being present in this event, as well as the firm´s plans for the future.
Tuesday 16 May 2023 / 12:00
SUSCRIBIRSE
Para suscribirse a nuestro newsletter, complete sus datos
Reciba todo el contenido más reciente en su correo electrónico varias veces al mes.
PODCAST
MÁS CONTENIDO RELACIONADO