Gaming
Q&A: Popularity of Galaxsys´s Ninja Crash game in the Brazilian Market
2 minutos de lectura
(Yerevan, SoloAzar Exclusive).- Fast Games such as Ninja Crash are proving very popular in the LatAm market, especially in Brazil. Teni Grigoryan, Head of Sales at Galaxsys, discuss the drivers for this type of game.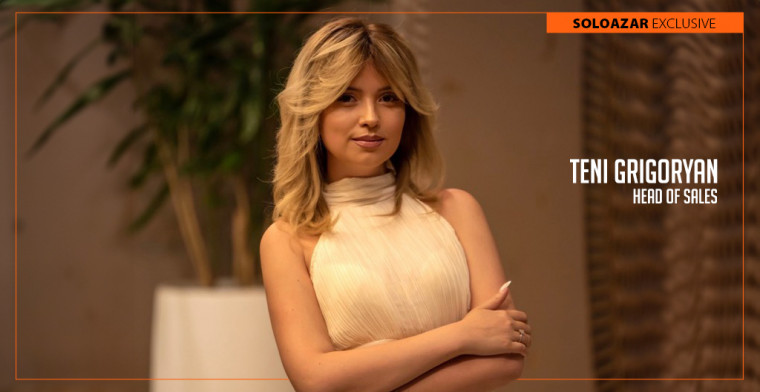 Why are Fast Games proving popular in LatAm?
The LatAm market has always presented substantial growth opportunities for businesses such as Galaxsys, which specialises in providing crash and fast games. Galaxsys offers a wide variety of games, including Crash type games, table games (like Blackjack and Roulette X), Card games, Turbo games, Lottery type games, Dice games, Bingo, and in-game promotion tools designed to assist player engagement and revenue generation.
Fast Games are popular with a wide player demographic in LatAm because it provides a streamlined game UI and UX experience. In a world where players make tens of thousands of conscious and unconscious decisions in their entertainment choices, simplicity and accessibility or the speed of launching the game are critical in that decision-making to play or not to play.
Fast Games fill a need: they allow players to set the pace and choose and feel in control of their game session by providing a rich but uncomplicated experience with less and more choice to the actual game playability.
What factors are needed when designing a Fast Game for the Brazilian Market?
All game providers need to consider many elements to ensure a game proves successful compared to other games. These elements include cultural appeal, localisation, social or community play related to the game, visuals, ease of play, and the risk and reward associated with the game itself.
However, one of the most underrated factors in a game's success is that it is emotionally relatable to the intended player demographic. This relates to whether the game is familiar, whether I trust its provable fairness, and whether it is authentic or being played by others, so peer recommendation.
Galaxsys recently attended various iGaming Trade Shows with operators requesting Ninja Crash. Can you tell us more about that game?
Yes, we had a lot of operators requesting more information, for the shows in Amsterdam and Barcelona on how they could offer their players something different, which was Ninja Crash. One of the reasons Ninja Crash's runaway successes in Brazil in a short-time frame, is that many well-known local brands are promoting this game on social media, through streamers, affiliates, CRM actions, which has resulted in lots of traffic to their websites. The game concept itself was already famous and had market visibility and awareness in the social gaming ecosystem and channels. It was a fan favourite, and Galaxsys has been the first to deliver that in an iGaming format for positioning in online casino lobbies.
From a thematic perspective, the games-related content is a cake, and who doesn't love cake? The game involves a slick engagement on the mobile device, which is very tactile in terms of the game display on the mobile screen's viewport. It involves tactility and coordination in slicing the cakes that appear on screen to 'win' the odds hidden beneath the cake – the reveal part. From a decision-making standpoint, the player then selects their bet amount at the beginning of each game round and can choose to cancel (cashout the current win) or proceed with the bet further after slicing the first cake.
This means that the game doesn't cause any decision overload for the player, and then the player feels more empowered to choose what happens next, which is essential for responsible gaming.
Overall, the popularity of Ninja Crash is driven by operators as the game was recently shortlisted for an award for best game at SiGMA Europe, and the players who play the game, using word of mouth which is one of the most robust marketing promotions not only for game providers but also for all businesses, especially those in the entertainment vertical.
Categoría:Gaming
Tags: Galaxsys,
País: Armenia
Región: EMEA
Event
(Sofia).- EGT Digital's iGaming platform X-Nave was acknowledged as "Online platform of the year" from the 2023 edition of the BEGE Awards. The competition traditionally accompanies the BEGE Expo show and the EEGS conference and this year gave awards in a total of 22 categories, covering both land-based and digital aspects of the gaming industry.
Friday 01 Dec 2023 / 12:00
(Sofia).- EGT reaped great success at this year's edition of the BEGE Awards, taking 3 prizes from the competition. At a ceremony held at Club Black & White at Grand Hotel Millennium in Sofia on 21 November, the Bulgarian manufacturer of gaming equipment received awards in the "Supplier of the Year" and "Jackpot Concept of the Year" categories and the company's CEO Vladimir Dokov was acknowledged as "Executive of the year".
Thursday 30 Nov 2023 / 12:00
(Sofia). - It was a great conclusion to the exhibition year 2023: The Balkan Entertainment & Gaming Expo (BEGE) in Sofia, one of the most important B2B gaming trade fairs in Eastern Europe, once again proved to be an extremely successful and well-attended event.
Wednesday 29 Nov 2023 / 12:00
SUSCRIBIRSE
Para suscribirse a nuestro newsletter, complete sus datos
Reciba todo el contenido más reciente en su correo electrónico varias veces al mes.
PODCAST
MÁS CONTENIDO RELACIONADO