Gaming
Relum's Product Manager Hasmik Gevorgyan talk's about the Company's Jackpot Tool
2 minutos de lectura
(Yerevan).- From SoloAzar we share an interview made to Hasmik Gevorgyan, the product manager of Relum where he talks about the company´s Jackpot Tool, designed to significantly boost partners' key retention metrics, and increase players' lifetime value. Mr. Gevorgyan also commented on the vision redefined by the Casino Engine to deliver a rich game portfolio and promotional tools such as Jackpot, Tournament, and Free Games for B2B iGaming Solutions.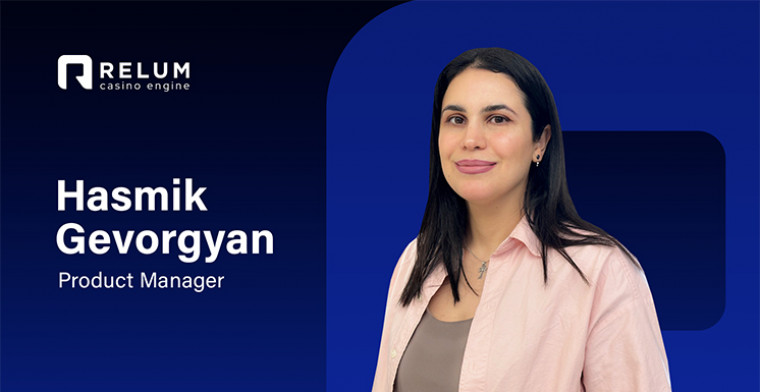 What makes the Relum Jackpot Tool stand out from other jackpot solutions on the market?
What our Jackpot tool does best is that it allows our partners to stay as flexible as possible in engaging their players by launching fully customizable campaigns. Our partners can enjoy the freedom of simplicity when integrating and managing the Jackpot tool. Relum's Jackpot offers access to over 14,000 games available in our games portfolio, local and network campaign opportunities, multi-level and winning probability adjustments, customizable single or community winning options, and so on. And I haven't even mentioned our fantastic friction-free zero-code widgets for real-time display of jackpot pools. Our widget can visualize jackpot-related information with just a couple of clicks and is easily set up on the partner's website. I believe our solution does stand out because of how multi-faceted it really is and how seamless it makes the whole process of jackpot marketing operations.
Can you walk us through the process of Jackpot set-up? How easy is it for online casino operators to set up and manage Jackpots using this tool?
The Jackpot tool is available through Relum's back office given that the partner already has our game aggregation up and running. The process is smooth and only takes a couple of minutes to make the relevant configurations. After that, Relum's zero-code widgets are customized to adapt to partners' brand design and can be simply integrated into partners' websites. Though the process itself is quite intuitive and simple, our team provides full support and is available for any questions at any time.
With Relum's portfolio of over 14,000 games, how does the Jackpot tool perform with all of them? Are there any limitations to what games can be used for Jackpots?
Relum's game portfolio keeps increasing, and I'm sure we will be soon talking about 15, 16, or even 17 thousand available games. Given the fast pace of our growth, we made sure the Jackpot tool performs well across all games and all providers unconditionally. Our partners are free to choose which games and providers they include in their Jackpot campaigns. So there are really no limits in this part, be it thousands of games from different game providers or just one game that partners want to use in their campaigns.
The Jackpot tool offers both single and community-winning options. Can you explain how this works and how it can help casino operators drive player lifetime value?
Sure, this is how it works. Generally, the whole idea of a jackpot is one person making that one lucky play for millions that change their life forever. The community winning feature can help operators distribute the jackpot prize pool between several players instead. As always with Relum's Jackpot tool, the proportions of winning amounts distributed between players are easily configurable by partners based on the campaign. I believe this option drives more player engagement because everyone can feel more involved in a jackpot.
Relum communicates about zero-code opportunities in using the Jackpot tool. Is it really so simple?
We highly value the time of our partners and make our products as time-efficient operations-wise as possible. Our partners may have their own priorities and workload for their technical departments. If we can ease the process on our side, we do it unconditionally. When it comes to the Jackpot tool, we do not just provide data but also care for its easy display on the casino website. All it takes is to customize the widget with Relum's simple interface and add the code to the operator's website for real-time presentation of jackpot pools. The design possibilities are also in line with the latest UX trends as we have carefully studied the industry's best practices and made this widget easily adaptable to our partners' brand design.
All in all, Relum's Jackpot tool is an efficient and innovative solution that will significantly drive player engagement!
It was a pleasure to find out the details about Relum's Jackpot Tool thanks to the expert opinion of Hasmik Gevorgyan, and we look forward to seeing the Jackpot tool among the best-performing tools on the market.
Categoría:Gaming
Tags: Relum,
País: Armenia
Región: EMEA
Event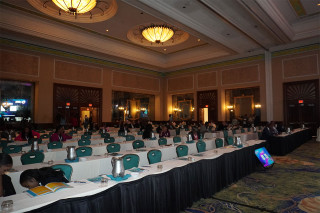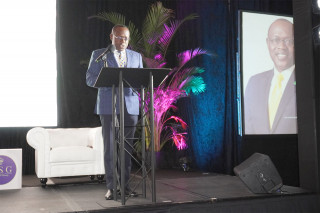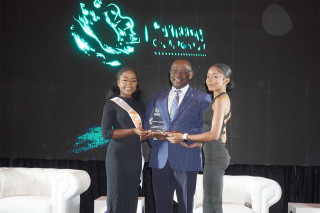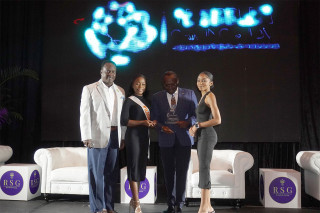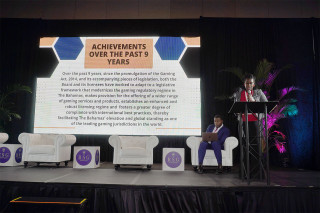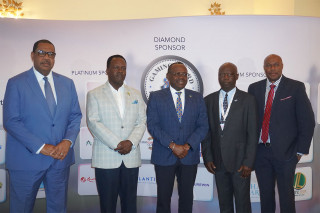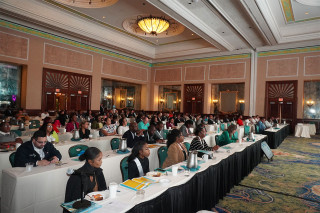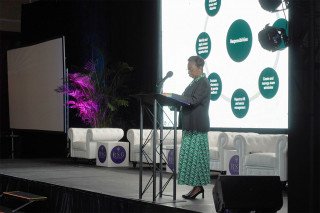 CGS Bahamas 2023
02 de May 2023
(Bahamas, SoloAzar Exclusive).- For Elizabeth Leiva, CEO of CGS GROUP, the balance of the recent edition of CGS Bahamas and the Regulators Forum was very positive. "The gaming industry in the Bahamas is constantly growing, regulated and changing," says Leiva, as she prepares for CGS LATAM, which will take place in a few weeks in Santiago de Chile.
Friday 19 May 2023 / 12:00
(Nassau, SoloAzar Exclusive).- David Fica Jaque, Founder and CEO of Land Vegas, presented in CGS Bahamas a preview of what will be Land Vegas, a Metaverse focused on entertainment and games, with sports betting and casino games. Exclusively with SoloAzar, he talked about his experience at the trade show and his plans for this year.
Monday 15 May 2023 / 12:00
(Bahamas, SoloAzar Exclusive).- SoloAzar interviewed exclusively the regional sales director for Central America and the Caribbean of Avigilon, Norberto Torres, during the Caribbean Gaming Show (CGS) held on May 3rd and 4th in the Bahamas. In this article he tells us about the work they are doing, and the importance of being present in this event, as well as the firm´s plans for the future.
Tuesday 16 May 2023 / 12:00
SUSCRIBIRSE
Para suscribirse a nuestro newsletter, complete sus datos
Reciba todo el contenido más reciente en su correo electrónico varias veces al mes.
PODCAST
MÁS CONTENIDO RELACIONADO