Gaming
The story beyond games: Evoplay's immersive design
Monday 18 de September 2023 / 12:00
2 minutos de lectura
(Sofia).- According to Statista, in 2023, the global online gaming market generated approximately $26.14 billion in revenue. A significant share of this owes to player engagement, which, in turn, depends on immersive design.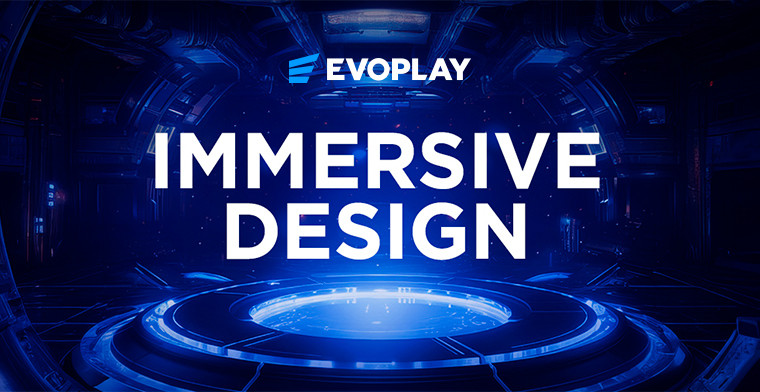 The term "immersive" has become a buzzword that encapsulates what modern iGamers crave – an all-encompassing, captivating experience. Immersive design is the heartbeat of interactive entertainment, and when it comes to casino games, the stakes for immersion are higher than ever.
Casino games' design transports players into carefully crafted worlds where every detail, from graphics to sound effects, contributes to the overall ambience. This engagement drives players to explore new realms and uncover hidden treasures within their screens. This approach is used by Evoplay, one of the leaders in the iGaming industry, renowned for its innovative commitment to delivering cutting-edge gaming experiences.
The art of immersiveness
A well-thought-out game design considers various elements such as gameplay mechanics, storytelling, and player progression, as well as animations, visuals, and sound. These elements work harmoniously to draw players into the game's world, making them feel like an integral part of the adventure and establishing emotional connections with them.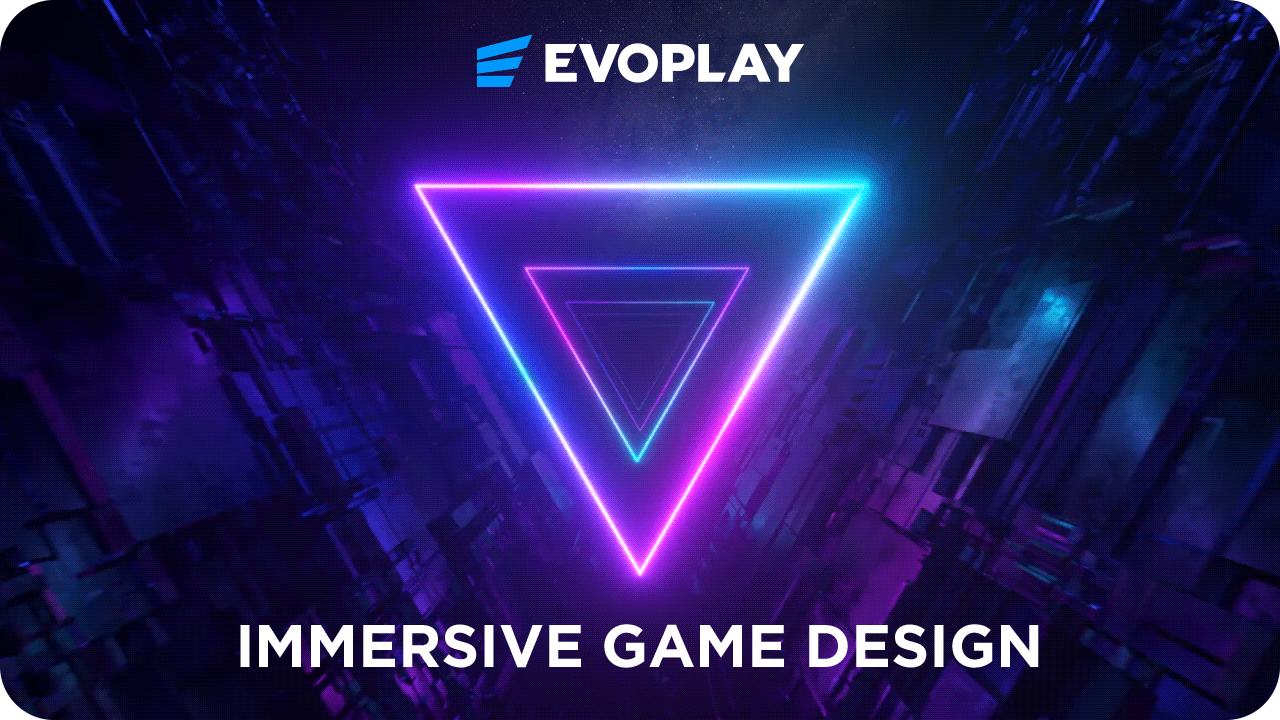 "To craft a title's backdrop that immerses the player in the atmosphere, it should harmonise seamlessly with the game's theme and style. By incorporating various elements and infusing depth through both near and distant planes, along with rich detailing, you can create an environment that captivates the player's attention. Take into account the impact of background colours on the player's mood. The colour palette you choose should effectively convey the intended emotional experience. For an added touch of uniqueness, consider incorporating atmospheric effects like fog, rain, snow, or sunlight. They can work wonders in setting a distinct tone and feel for your game."
Game Designer at Evoplay
Graphics, sound, and animation are essential components that significantly enhance user engagement in casino games. High-quality visuals can transport players to breathtaking landscapes, intricate character designs, and captivating environments. Sound design adds depth and atmosphere, immersing players further into the game's narrative by providing an auditory backdrop that complements the visuals. Meanwhile, animation breathes life into characters and objects, making the game world dynamic and responsive. These elements collectively stimulate the player's senses and create a more profound connection to the game's story and gameplay.
Creating legends: Star Guardians, Goblin Run, and The Greatest Catch
While all our games are renowned for their exceptional design and aesthetics, a select few have earned legendary status among players, truly becoming the crown jewels of Evoplay.
Star Guardians redefines the igaming experience, breaking away from traditional video slots. This game introduces a third-person shooter concept, allowing players to take manual control of one of three unique characters. But the game offers even more than its innovative gameplay. The development team has poured their creativity into crafting a captivating world, complete with a comic book and artbook that delve into the game's rich lore and stunning visuals.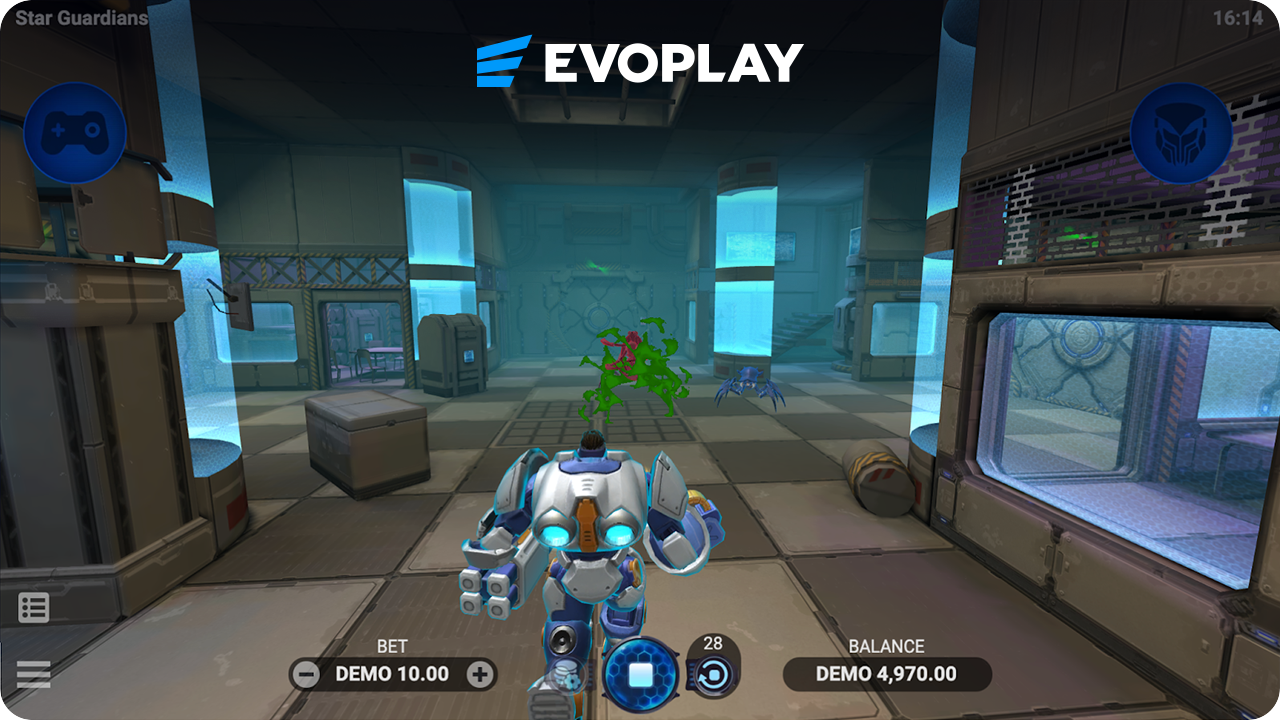 Goblin Run is a thrilling third-person runner crash game with stunning 3D graphics, a bunch of skins, customisable game settings, and different levels to run through. The immersive design goes beyond the mere mechanics of a runner crash game, drawing players into an enchanting realm filled with rich details and a playful art style. This personalisation allows players to form a deeper attachment to their character and surroundings, making the quest for the dragon's treasure all the more engaging.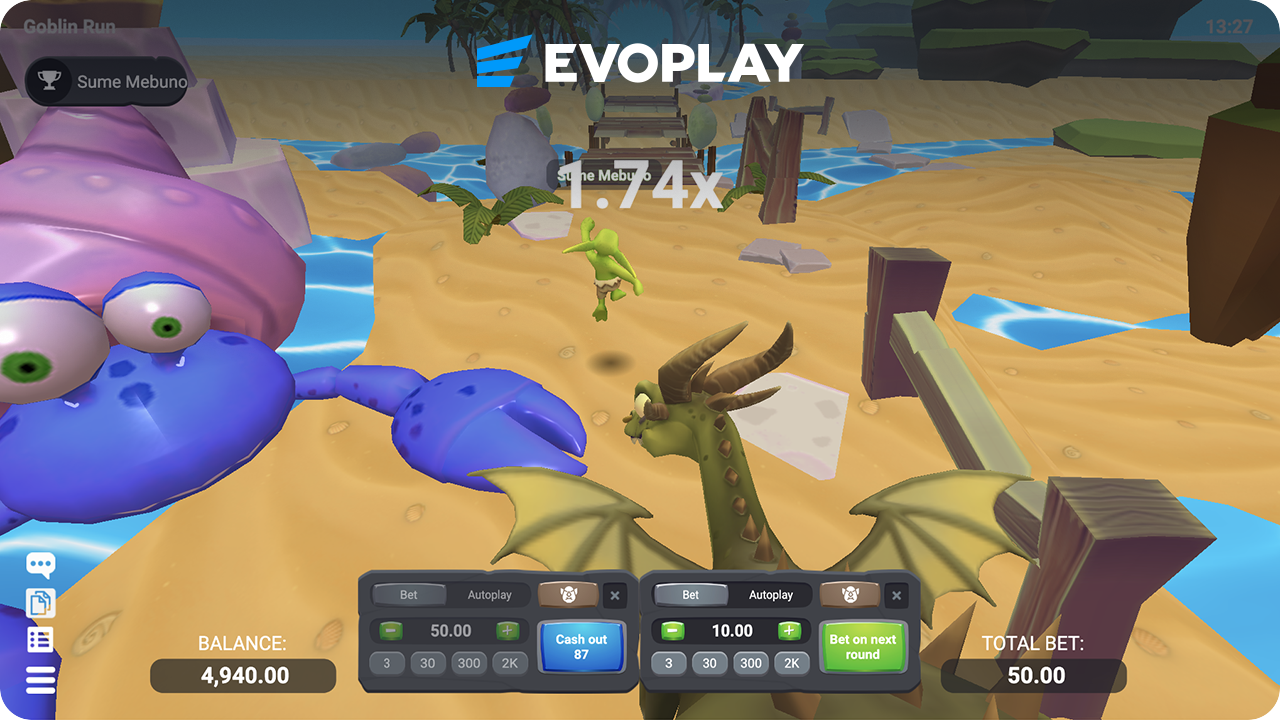 The Greatest Catch is the game series we really proud of. During the first months following its debut among partners, it rose to the top of players' choice, and it's our highest-performing game since our company's inception making it a record-breaker in our statistics.
The story immerses players in the life of an elderly fisherman, Harry, and his quest to catch the biggest fish. The game's design creates a visually appealing gaming environment, with simple and clear mechanics that make it attractive to many players.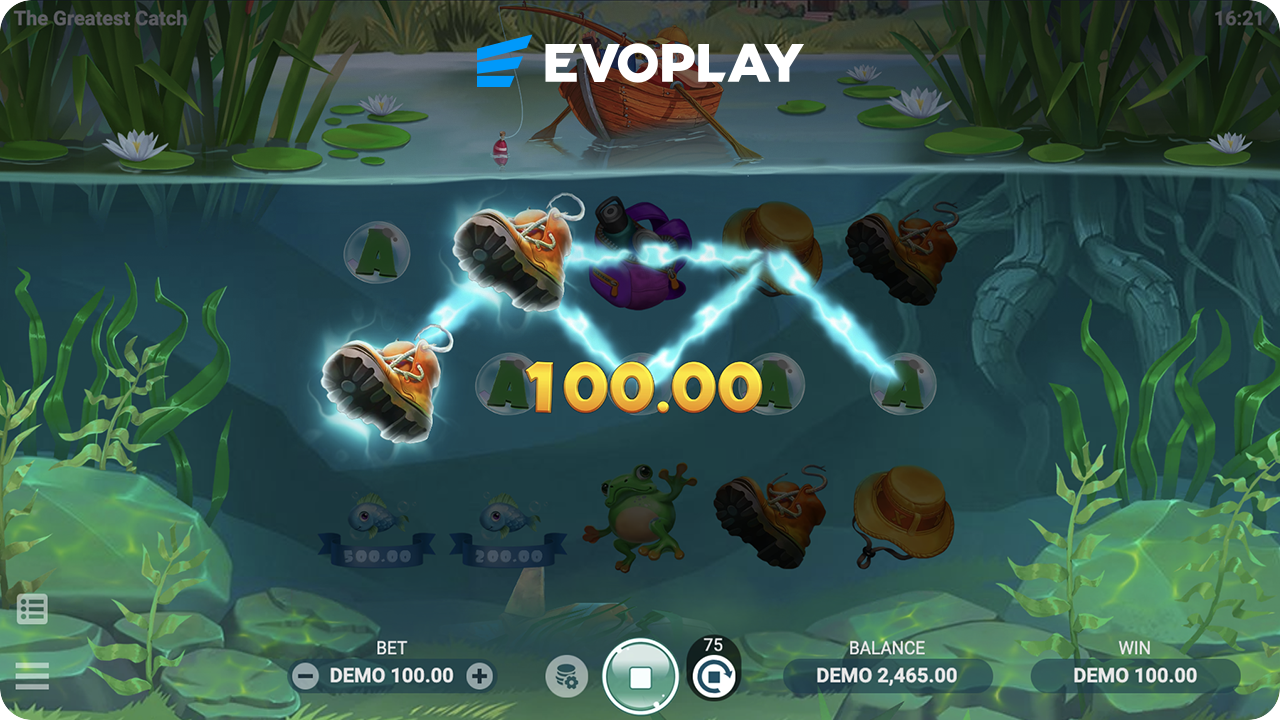 First of all, let's talk about Harry, who is one of the top 5 characters in Evoplay's games. Cartoonish character design contributes to creating a playful atmosphere in games, invoking a sense of nostalgia and whimsy. According to a survey conducted by Gaming Industry Insights, 78% of players believe that cartoonish character designs enhance the overall fun factor of a game. This is true for Harry because players genuinely like him, and viewers pay attention to him during live streams. Videos featuring The Greatest Catch received 114% more views on streamers' channels than any of our other games.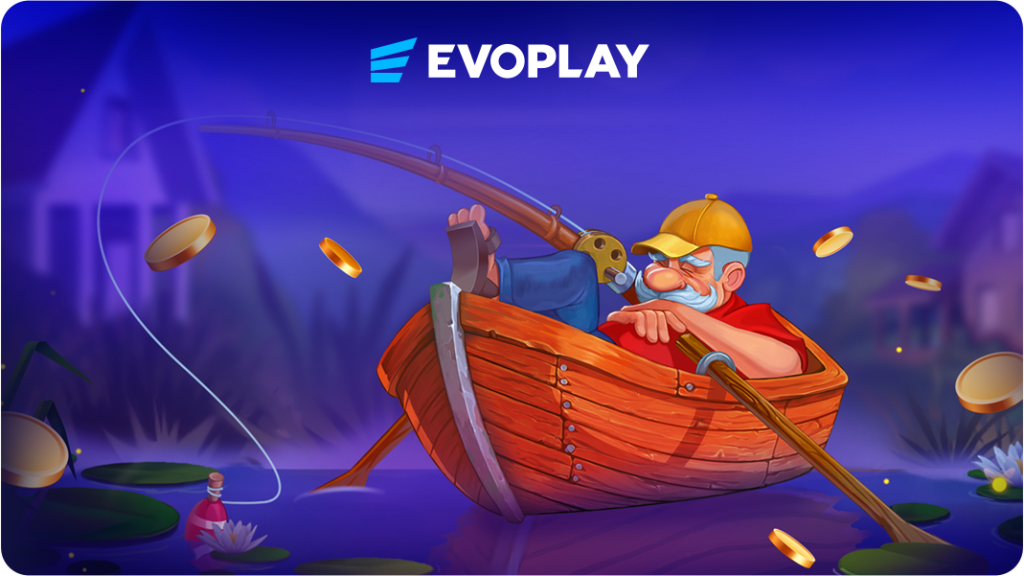 The next thing is the very theme of fishing has always been interesting to players and combines the calming and monotonous occupation with the exciting expectation of the win and reward. To make it even more attractive, the design of this particular game was visually split into an underwater world with reels and all the active elements and an above-water world with the totally chill character, Harry the fisherman.
"The popularity of fishing-themed games is a shining example of how players' hobbies can influence their online gaming experience", Ivan Kravchuk, CEO at Evoplay.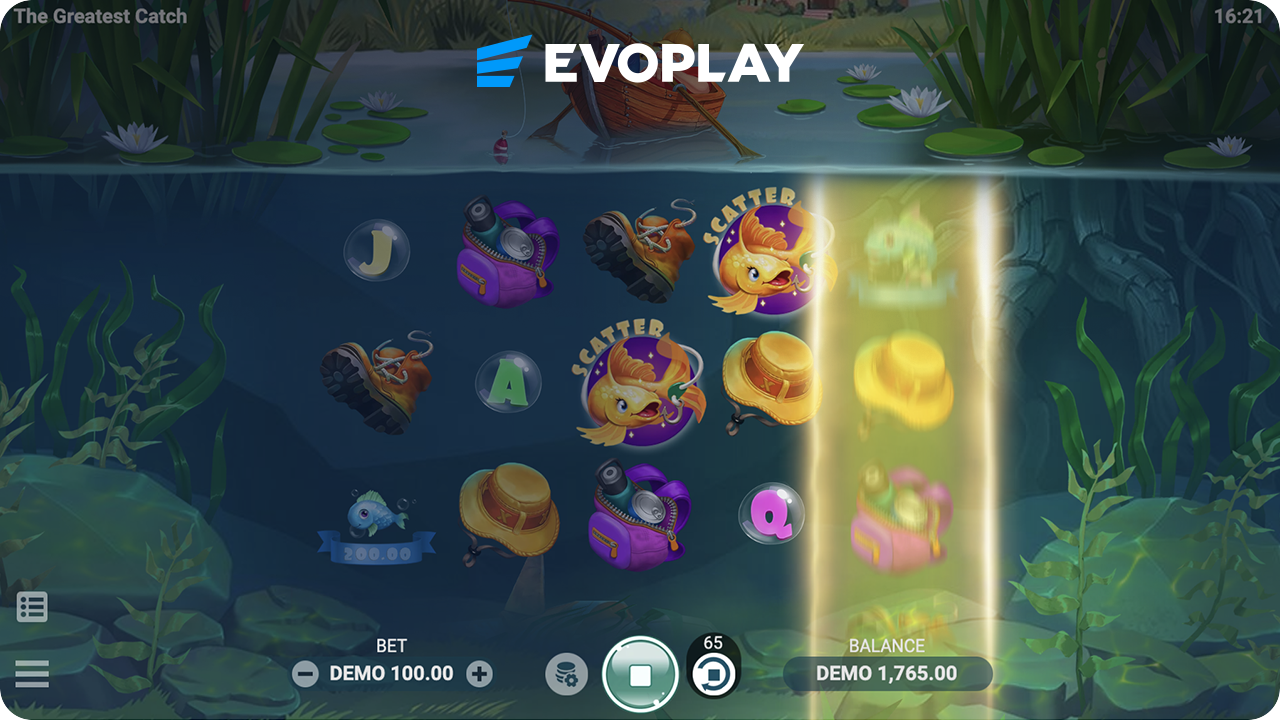 At Evoplay, we don't merely develop iGaming content; we craft immersive experiences that have earned industry-wide recognition. With a portfolio featuring more than 200 slots, instant games, and table games, we consistently enhance the player's experience and transform their sessions into lasting and captivating stories from the world of next-gen iGaming.
Want to grow your casino stats with our captivating games? We're here to connect and offer the best solutions — reach out to us at business@evoplay.games.
Categoría:Gaming
Tags: online gaming, Casino Online, Evoplay Entertainment,
País: Bulgaria
Región: EMEA
Event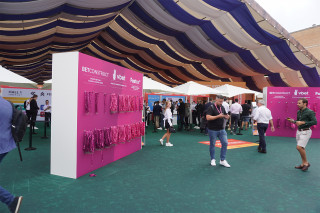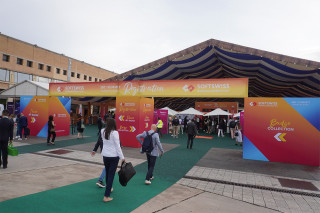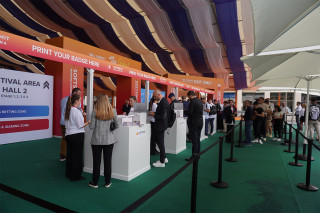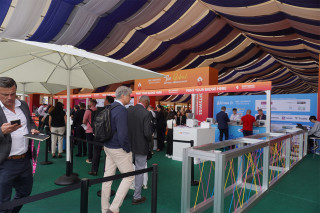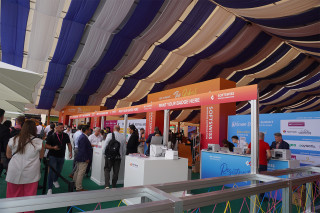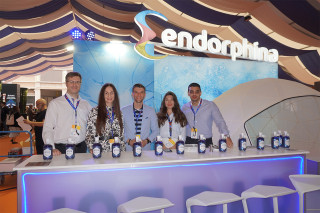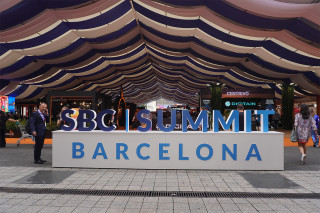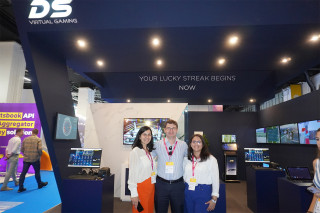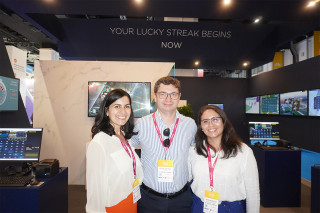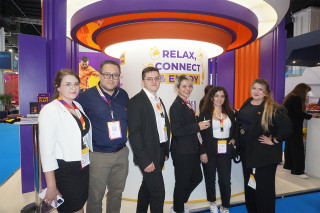 SBC Summit Barcelona 2023
19 de September 2023
(Madrid).- R. Franco Digital stood out from the crowd at the recent SBC Summit Barcelona 2023, one of the most important events in the gaming industry internationally.
Tuesday 26 Sep 2023 / 12:00
(Malta).- SBC Summit Barcelona has come to an end and FBMDS made a resounding impact at this year's event, that took place from September 19th to 21st in Fira Barcelona Montjuïc. Let's take a moment to relive the highlights of our journey in this blog article!
Tuesday 26 Sep 2023 / 12:00
(Barcelona, SoloAzar Exclusive).- David Yatom Hay, General Counsel at Soft2Bet, granted an interview to SoloAzar, in which he commented about the firm's experience at the recent SBC Barcelona edition, as well as other subjects, such at the main trends of the sector and future plans of the company.  
Tuesday 26 Sep 2023 / 12:00
SUSCRIBIRSE
Para suscribirse a nuestro newsletter, complete sus datos
Reciba todo el contenido más reciente en su correo electrónico varias veces al mes.
PODCAST
MÁS CONTENIDO RELACIONADO