Legislation
Sports betting in Brazil is now a regulated activity
Wednesday 26 de July 2023 / 12:00
2 minutos de lectura
(Brasilia).- Brazil's government issued an executive order on Tuesday to initiate taxation on sports betting, in line with a measure announced by President Luiz Inacio Lula da Silva's economic team to increase revenues.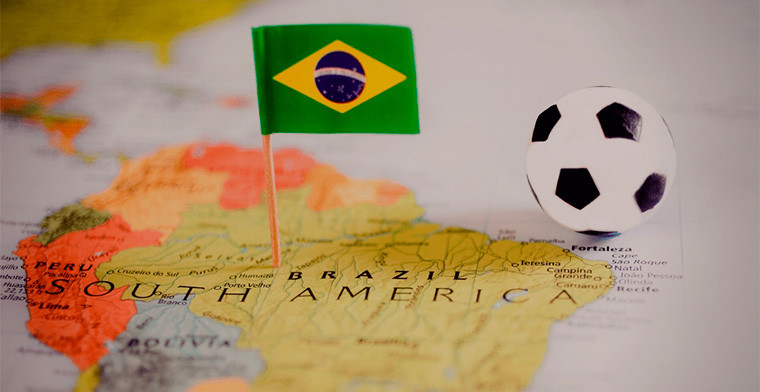 Brazil has published a long-awaited provisional measure to amend and implement a sports-betting law four and half years after the law was first signed, with the headline changes including a 18 percent tax on gross gaming revenue (GGR), an increase from an anticipated 16 percent.
The measure takes immediate effect but must be voted on by the country´s National Congress within four months (120 days) to remain valid. Therefore, it will need further amendments.
The provisional measure makes a series of amendments to Law 13756, which was signed by former President Michel Temer in December 2018. The provisional measure took effect immediately upon its publication on Tuesday (July 25), but Congress will have a period of 120 days to approve, reject or amend it.
According to the proposal, national or foreign legal entities established in the country and meeting the requirements set forth by the Finance Ministry may apply for authorization to operate fixed-odds betting lotteries.
In 2018, Brazil passed a law allowing online fixed-odds betting for the first time, permitting bookmakers to offer odds on the outcomes of sports events. This law initially established a tax rate of 3 percent of online betting turnover, before that was amended three years later to a rate of around 5 percent of gross revenue. However, the necessary sector regulation was never implemented.
Under the provisional measure, that headline tax rate will now be significantly increased to 18 percent of gross revenue, or two percentage points higher than was proposed in an earlier draft of the legislation that was leaked in May.
This rate does not include other corporate and social security taxes, which amount to an additional 9.25 percent. On top of that operators will have to pay taxes to their local municipality.
Other key provisions of the new legislation are those which establish a range of new administrative penalties related to sports betting in Brazil.
Among them are penalties for "operating fixed-odds sports betting without prior authorisation from the Ministry of Finance" or "disseminating publicity and commercial propaganda of unauthorised fixed-odds sports betting operators", essentially banning either the operation or advertising of any unlicensed sports wagering.
The provisional measure also specifies that internet service providers (ISPs) must block unlicensed sites once contacted by the Ministry of Finance, while the Bank of Brazil will implement regulations to block illegal financial transactions.
Accompanying Bill, Regulatory Decrees To Follow
Other stipulations include a requirement for operators to publish warnings related to gambling addiction and to report suspected evidence of match-fixing to the Ministry of Finance.
On advertising, the provisional measure grants the Ministry of Finance authority to establish specific regulations but specifies that Brazil's advertising standards authority CONAR may apply additional self-regulatory guidelines on top of those formal rules.
Other details of the provisional measure include clarifying that an unlimited number of licences will be available to both national and international companies, provided they are established in Brazil.
The measure also provides a definition of sporting events that will be eligible for sports wagering but grants the finance ministry the ability to adopt regulations to limit or prohibit specific bet types.
Sports-betting operators will be expressly prohibited from acquiring the streaming rights to Brazilian sporting events, while the finance ministry will adopt specific regulations related to the use of names and images of sports teams and athletes by betting companies.
Among a series of articles that nod to ongoing investigations related to match-fixing in Brazilian football, sports players, officials and others will be expressly prohibited from participating in sports wagering and sports team owners may not either own or control a sports-betting operator. The Ministry of Sport will collaborate with the Ministry of Finance in regulations relating to sports integrity.
One difference from the earlier draft of the provisional measure is that it does not include stipulations to restrict the regulation or operation of sports betting at either state or municipal level, as is already in place in Rio de Janeiro and Minas Gerais.
In reality, the publication of the provisional measure is just the first step toward implementing a federal regulatory regime for sports betting.
As the measure is effective immediately, the Ministry of Finance can now proceed with publishing secondary regulatory ordinances to map out more specific requirements on licensing, advertising, responsible gambling and technical matters.
Bill 3626/2023, among other things, will empower the Ministry of Finance to apply temporary penalties such as licence suspensions, require operators to adopt internal controls related to anti-money laundering and enable regulatory fees to be adjusted annually according to inflation.
The bill will be reviewed independently to the provisional measure in both the Chamber of Deputies and Senate and may also be subject to amendments, although Congress is in recess and will not consider it before lawmakers return in August.
In a statement, the Finance Minister Fernando Haddad said it had co-authored both the provisional measure and accompanying bill with the Ministry of Sport and that the two pieces of legislation combined would "ensure the confidence and security of bettors through transparent rules and regulation".
Haddad also said it anticipates an initial R$2bn (approximately US$420m) in annual revenue for the government from legal sports betting, rising to as much as R$6bn to R$12bn in 2024 "in a market that is fully regulated, established and operating at its full revenue potential".
By Talia Samuelson and James Kilsby
Categoría:Legislation
Tags: Sports Betting, Sportsbook ,
País: Brazil
Región: South America
Event
(Sofia).- At an official ceremony hosted by the Black&White Club, part of the Palms Royale Sofia complex, the annual BEGE awards for achievements in the gaming and entertainment industry were given in the presence of senior management officials from the leading companies in the industry.
Thursday 23 Nov 2023 / 12:00
(Sofia).- It is with great pleasure to announce that CT Gaming has been honored with the prestigious 'Casino Management System of the Year' award at the BEGE Awards!
Thursday 23 Nov 2023 / 12:00
(Sofia).- CT Interactive, a leading provider of online gaming solutions, has won three prestigious awards. The company's game "Treasure Chase" was honored with the title of "Online Game of the Year," while CT Interactive itself was recognized as the "Online Provider of the Year" at the BEGE 2023 ceremony. The CEO of the company – Lachezar Petrov won the executive of the year award.
Wednesday 22 Nov 2023 / 12:00
SUSCRIBIRSE
Para suscribirse a nuestro newsletter, complete sus datos
Reciba todo el contenido más reciente en su correo electrónico varias veces al mes.
PODCAST
MÁS CONTENIDO RELACIONADO