Others
"Social engineering' proves powerful tool in casino cyberattacks", experts say
Monday 18 de September 2023 / 12:00
2 minutos de lectura
(Las Vegas).- The apparent cyberattack that hobbled MGM Resorts International this past week is the latest in a string of high-profile security breaches to befall Las Vegas casinos in recent months.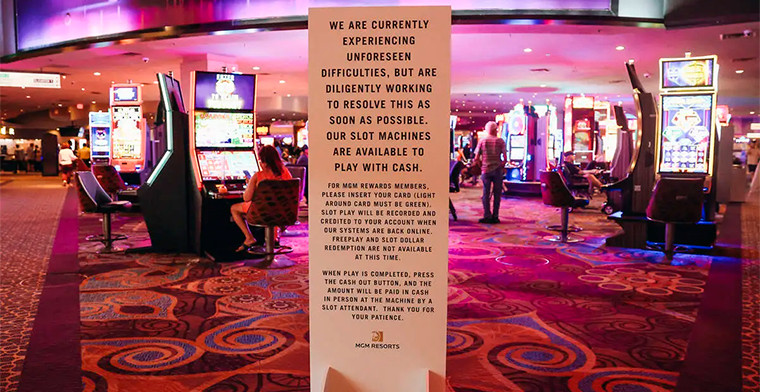 As MGM deals with what it has called a "cyber issue," the gaming and hospitality giant apparently hasn't been the only one to be targeted by potentially devastating cyber criminals lately. Caesars Entertainment also paid tens of millions to hackers to prevent them from releasing stolen data, Bloomberg reported Wednesday.
But the casinos have always been targets for robbers, fraudsters, hackers and, of course, cheaters. It's just the way they're being targeted that continues to evolve, experts say. Which means the gaming industry as a whole will have to keep evolving to avoid being further victimized by such high-stakes shakedowns.
Hackers claiming responsibilty for the MGM outage claimed they compromised the company's infrastructure through simple social engineering, rather than unleashing ransomware.
The hacker gang ALPHV, also known as BlackCat, said that it had breached the gaming giant with a simple phone call, according to a post on X from malware repository vx-underground.
Then on Thursday, the group said it would unleash ransomware on the company's computer systems "if a deal is not reached."
While MGM has avoided the term cyberattack, the company has not commented on the cause of its computer failures, although the FBI confirmed earlier in the week that it was investigating the matter.
"I think this is kind of a bit of a never-ending story, as criminals find new ways to enact their crimes," said Alan Feldman, who is the Distinguished Fellow in Responsible Gaming for UNLV's International Gaming Institute. "So it's a constant evolution of security systems, protocols and technologies."
Although July was a month of record revenues for Nevada casinos, September has obviously been a month of headaches for MGM Resorts International. On Sept. 1, a hotel operations manager at MGM's Aria turned himself in to the Metropolitan Police Department amid allegations he stole over $773,000 between July 2022 and July 2023 by issuing more than 200 false refunds to his debit card.
In June, Circa became victim to a so-called impostor scam. Downtown Las Vegas' biggest hotel was swindled out of $1.17 million after an employee was duped into believing she was delivering bags of cash to two men at four different locations on behalf of one of the hotel's owners.
Erik Gutierrez Martinez, a 23-year-old man who was living in an east Las Vegas trailer park with his aunt, was also accused of involvement in similar casino-targeting con jobs.
If MGM is indeed facing a cyberattack, as appears to be the likely scenario, and the reports about Caesars are true, the common thread, along with the Circa heist, would be social engineering, which basically refers to the component of hacking that involves human interaction.
To combat hacking, experts say, companies and government agencies need to be aware of and vigilant against this human element.
Social engineering happens when hackers are able to exploit vulnerabilities in a targeted company's or government institution's systems by deceiving an employee or employees into divulging information or allowing access, whether it be by phone, email or some other means.
"From what I've seen with these threat actors, that's their main MO. That's what they do," said Alex Waintraub, a cybersecurity expert at CYGNVS Inc., whose mission is to help other companies navigate cyber crises. "They use the least sophisticated tactic there is, the human, to actually get into environments and and cause cyber havoc."
Mehmet Erdem, professor of hotel operations and technology at UNLV, said that by and large Las Vegas casinos are generally good about security, and are forever playing catch-up in their efforts to beat the hackers whose techniques are constantly evolving.
By Brett Clarkson
Categoría:Others
Tags: Sin tags
País: United States
Región: North America
Event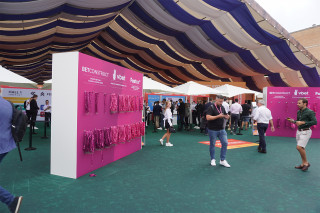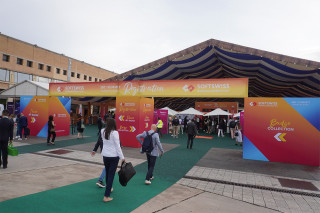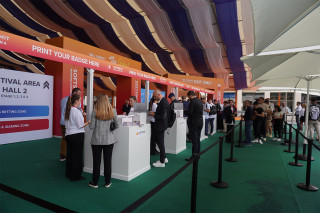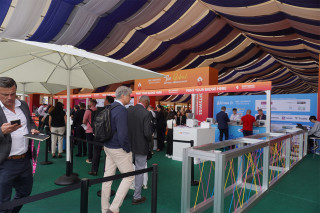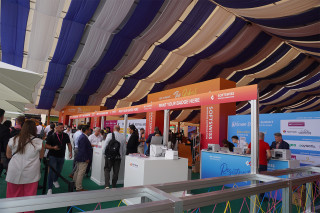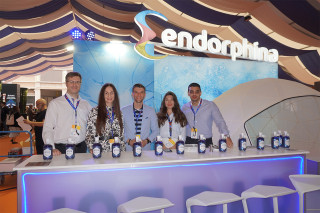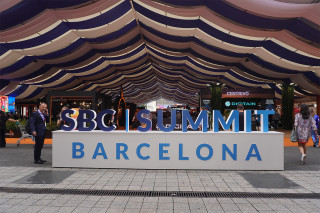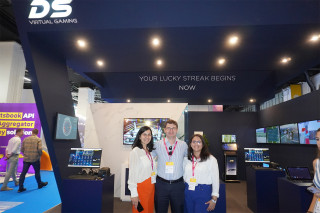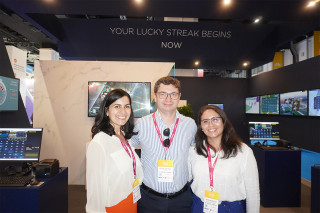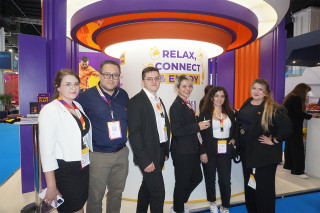 SBC Summit Barcelona 2023
19 de September 2023
(Madrid).- R. Franco Digital stood out from the crowd at the recent SBC Summit Barcelona 2023, one of the most important events in the gaming industry internationally.
Tuesday 26 Sep 2023 / 12:00
(Malta).- SBC Summit Barcelona has come to an end and FBMDS made a resounding impact at this year's event, that took place from September 19th to 21st in Fira Barcelona Montjuïc. Let's take a moment to relive the highlights of our journey in this blog article!
Tuesday 26 Sep 2023 / 12:00
(Barcelona, SoloAzar Exclusive).- David Yatom Hay, General Counsel at Soft2Bet, granted an interview to SoloAzar, in which he commented about the firm's experience at the recent SBC Barcelona edition, as well as other subjects, such at the main trends of the sector and future plans of the company.  
Tuesday 26 Sep 2023 / 12:00
SUSCRIBIRSE
Para suscribirse a nuestro newsletter, complete sus datos
Reciba todo el contenido más reciente en su correo electrónico varias veces al mes.
PODCAST
MÁS CONTENIDO RELACIONADO