Interviews
FBM showed its quality and excellence at ICE London with an eye-catching booth
2 minutos de lectura
(London, SoloAzar Exclusive).- Luís Silva, Global Head of Brand at FBM®️, made an interview with SoloAzar about their presence at ICE London show, that was held from 7 to 9 Febrary. Luís commented on the company´s goals, their novelties, the current market they are working on, his vision about the European market, the firm´s expansion plans, and future events to be assisting. Let´s read about it!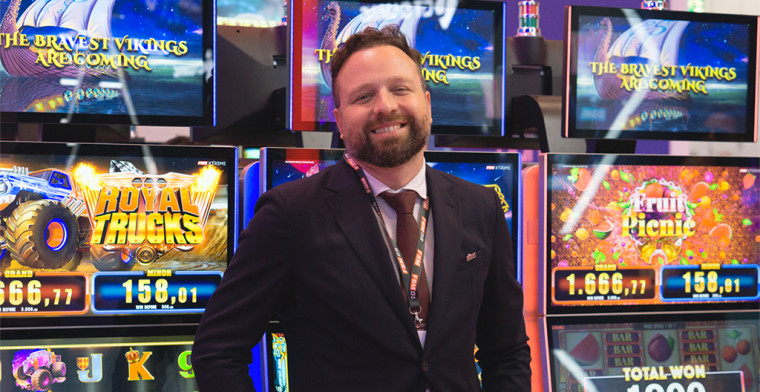 Which were the goals for this ICE edition?
ICE London has proven to be one of the most meaningful tradeshows for the FBM® Group. We are aware this international event is vital for our business prospects with its huge potential of showcasing the best the casino industry has to offer, so in this year's edition we knew we had to stand-out, we had to grab everyone's attention. That's why we went for a more disruptive approach with an eye-catching booth, one that really showed how it feels to be part of the Champion family.
Our main goal was to create an impactful presence that allured visitors to come in, meet our innovative products, our engaging games, our top-of-the-line casino cabinets and specially our teams. Much more than just a visit, we wanted to build new bonds with key market players for our business strategy, and to strengthen our current ones even further.
What novelties did you present?
We had plenty of exciting news at the fair this year. FBM® debuted its newest slots collections FBM® Spin & Win and Jin Qián Link™, which marked the path to a new wave of innovation in FBM®'s slots portfolio. The latter was actually displayed in our Galaxy II casino cabinet with 3 screens, an absolute first for the brand which performed really well with the audience. We definitely feel that these two launches show our bet in creating new, rewarding products that can connect gaming aesthetics and improved gameplay in one single offer.
Apart from these, our Easy$Link™ and Eternal Kingdom Link™ slots adventures were also featured at the event, not to mention the Progressive Series video bingo line which was a very popular attraction to attendees, along with FBMDS' iGaming collection of 70 online casino games which showed our diversity and personalized offers.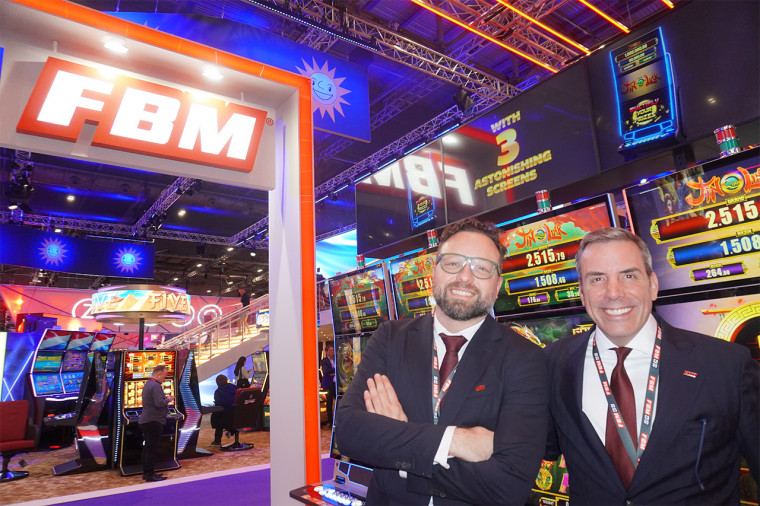 How was the visitors' feedback like?
Extremely positive. One of our key factors in rating our success margin in international tradeshows is the insights we get from booth visitors. If they share they had a positive experience at our stand and enjoyed our products, it's a great motivational boost for our teams as it makes us want to keep improving and get the wheel spinning. And that's exactly what happened in this year's ICE London event.
We were able to network with hundreds of participants and the main points highlighted were the engaging graphics and creative rewards we had on our games, and our machines got a lot of compliments with their engaging lights and intuitive peripherals. Another relevant aspect we got feedback on was the customization of our gaming selection, which gathers several themes and subjects with peculiar elements that make them very different. And that's a great take-away we get from these events, the feeling that our business offer grabs people's attention with its distinctiveness.
In which markets is your company currently present?
The FBM®️ Group is operating in the Asian, American, and European markets with a special approach to each and everyone of the nations in which we operate. We always try to adapt our product offer under the FBM Xtreme®️ Brand to the specificities of each country and player profile. But our ultimate mission is to expand FBM®️'s operation to other areas of the globe, maintaining the quality and excellence for which we are known and cherished for.
How do you see the European market at the moment?
Europe is a market with critical potential. Each country has its own peculiarities, its own players' routines and gaming habits, its own culture and endless creativity opportunities for our teams. European players are loyal, but they enjoy taking risks and get big emotions while playing.
For us, as FBM®️ Group, being more and more present in the European markets means working towards serving clients with demanding customers, customers who know what they like and what they do not like. And we thrive under those contexts as we make personalized and customized offers for our partners. We always try to have a deep understanding of each nation's cultures and backgrounds in order to deliver the best games, the best software, the best cabinets that bring more profit to their businesses. And of course, the fast-paced customer support service.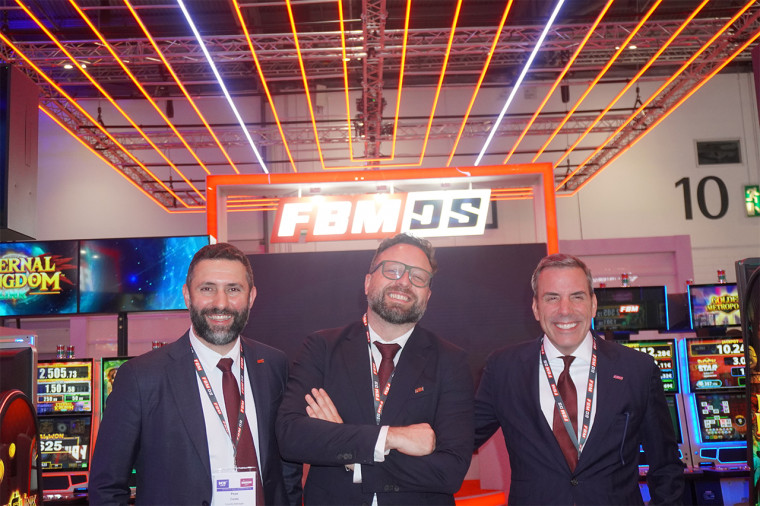 Can you tell us the goals and plans for this year and in which countries would you like to expand or grow?
As previously stated, 2023 is a year of big projects for FBM®️ and FBMDS. We have planned an intense roadmap of business expansion and multiple and exciting product launches that will certainly amaze the casino industry.
In Europe, for example, we have various challenges ahead and we believe that with our audacious positioning and ambitious plans we will get a big impact over the course of these 12 months in this market. The American and Asian regions also offer huge potential for us to grow and establish our operations even further and we are confident our resources and know-how will bring a lot of benefits to these clients.
Which trade shows are you going to participate this year?
We have a big agenda this year. We have marked out presence in ICE London and FIJMA Madrid, and we will be attending SBC Barcelona (only with FBMDS) and G2E Las Vegas which are extremely important for us. We are also sponsoring SBC Malta, SBC Latinoamerica and SiGMA while we analyse further participation options.
Categories: Events
Tags: FBM , ICE London, slot,
Region: Europa
Sign Up
To subscribe to our newsletter, please fill in your details
Receive all the latest content in your email several times a month.