Interviews
NOVOMATIC has a great beginning of year at ICE London
2 minutos de lectura
(London, SoloAzar Exclusive).- Ryszard Presch and Johannes Gratzl, both members of the Board of NOVOMATIC AG granted an exclusive interview with SoloAzar to talk about their presence at ICE London, held from 7 to 9 of February at ExCel London. During the interview both review the successful participation of the firm at the show, and remark the chance to personally meet customers and partners, the release of the customer´s favourite new Black edition cabinet, among others, and the prestigious awards NOVOMATIC received. Last but not least they talked about the market the company is working and their growing plans in other markets.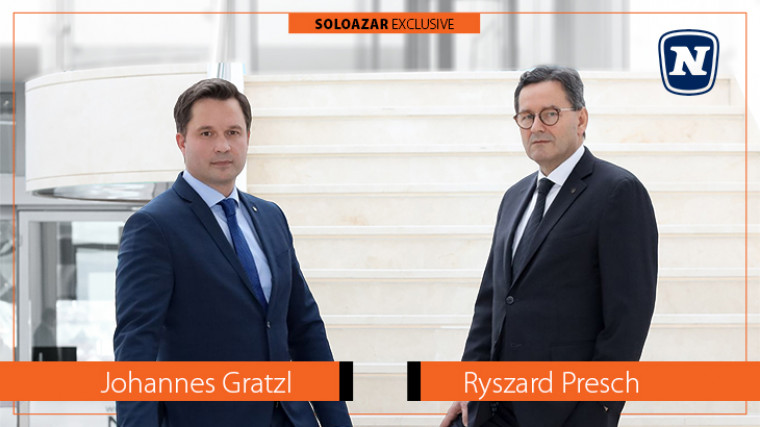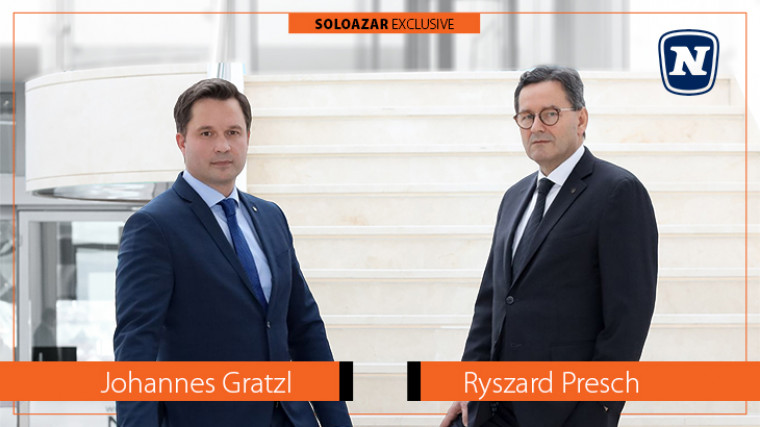 What were the expectations and goals for this ICE edition?
Johannes Gratzl: Of course, we had great expectations for this year's London show – after all, it was going to be the first ICE for NOVOMATIC since 2020, and generally the first ICE in the traditional big format since then for our industry. Our goal was the biggest possible impact with our participation, both in terms of our portfolio of innovations and the new booth design, and to use the chance to welcome and personally meet as many of our customers and partners as possible at the gaming industry's biggest international in-person event. And in all modesty, I am pleased to say that we met our goals.
How was the visitors' feedback like?
Ryszard Presch: Excellent. I think, based on the general repercussions after the show, it was a grand show for everybody – but for NOVOMATIC, it was certainly an outstanding show. Visitor feedback on our product news was highly appreciative of our intense development efforts to deliver product excellence for the current market trends and requirements.
Especially the new BLACK EDITION II series with the three cabinet versions was a favourite with our casino customers, but also the broad portfolio of new game-mixes and progressives were at the focus of interest. The new GOLDEN LINK Progressives were certainly a highlight for many of our customers, as were the news for our ETG portfolio and of course the NOVOVISION™ casino management system.
I am delighted with the resonance at the show. It proves that our development strategy in terms of hardware as well as content and solutions for the international markets was spot on. ICE London 2023 was a fantastic start into the year.
What cabinet novelties did you present?
Ryszard Presch: We had quite range of new cabinets on the show floor: the before mentioned BLACK EDITION II series with the smaller BLACK EDITION II 3.27, the extra-large BLACK EDITION II XL 3.32 and the single-screen BLACK EDITION II 1.49J for our growing range of upright games. Then of course, the DIAMOND X™ 1.55J was on display with the exclusive XTENSION LINK™ Volume 1 in a banked set-up as well as in the new island set-up, complete with spacers and circular LED signage, while the multi-screen version DIAMOND X™ 2.32 presented the brand new GOLDEN LINK Progressive mixes. The new video slot slant top MASTER SL™ premiered in London in versions 2.32 and 3.32, presenting a new choice for operators to introduce more variety in their slot floor layout and for the ETG segment we launched two further new slant tops, namely the LOTUS SL™ 1.27 and the EXECUTIVE SL™ 1.27.
Finally, for the international sports betting markets, visitors had the opportunity to discover our premium quality sports betting kiosks: The table-top version NOVOMATIC ActionBook™ Compact and the multi-screen version NOVOMATIC ActionBook™ Plus, both of which deliver a perfect kiosk hardware solutions for all kinds of space and positioning requirements.
During the show week in London, NOVOMATIC was also lucky to win prestigious industry awards?
Johannes Gratzl: Indeed, we were absolutely delighted to receive a number of prominent accolades for our products: We won two first places at the European Casino Awards – for the title CASH CONNECTION Charming Lady's BOOM™ in the "Best Slot Game" category and for our NOVOVISION™ Casino Management System in the category "Best CMS/Software Product".
At the Global Gaming Awards London 2023, we were runner-up in the category "Casino Supplier of the Year" and third in two categories, namely "Product Launch of the Year" with the launch of our DIAMOND X™ cabinets and "Online Casino Supplier of the Year" with Greentube.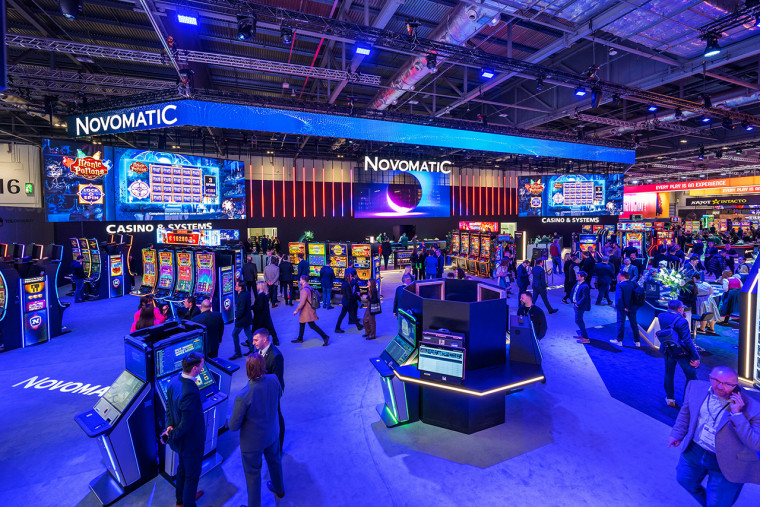 In which markets is your company currently present and what are your expanding market plan?
Johannes Gratzl: NOVOMATIC is basically active in all international markets that have a sound and proper legal framework or gaming jurisdiction in place – either directly, via our network of subsidiaries or through local partners. In specific numbers, the Group has locations in about 50 countries and exports high-tech electronic gaming equipment and solutions to about 100 countries.
Ryszard Presch: Via this business infrastructure, we are able to cater to all segments of the international gaming industry, from land-based gaming products and services, management systems and cash management, online/mobile and social gaming solutions as well as sports betting solutions together with a range of sophisticated ancillary products and services. Additionally, as an operator, we operate some 212,000 gaming terminals and video lottery terminals (VLTs) in more than 2,000 gaming operations as well as via rental concepts.
How do you see the European market at the moment? Can you tell us the goals and plans for this year and in which countries would you like to expand or grow?
Ryszard Presch: The European markets remain highly dynamic. In spite of the situation in Ukraine and the high inflation rates that have an inhibiting effect on the overall economy, we see a steady upswing on the consumers' side, with guests reverting to their pre-crisis leisure and entertainment habits.
On the regulatory side, the European markets are currently marked by ongoing changes concerning the gambling laws as well as regulatory and tax frameworks in a number of countries in which we operate, such as Austria, the UK, Germany and Romania.
Generally, we will continue to evaluate potential for strategic growth to secure and further expand our position as a market leader in the European core markets, such as Germany, Italy, Spain, the UK, the Netherlands and numerous countries in Eastern and South-Eastern Europe. In the future, our focus will also continue to be on the online segment and on gaining further market share in growth markets such as the USA, Australia, Latin America and Africa.
Which other trade shows are you going to participate this year?
Johannes Gratzl: Throughout the year, we are planning participations in numerous international trade shows via our local subsidiaries in Europe such as the Belgrade Future Gaming, ENADA in Italy or Entertainment Arena Expo in Romania. In Latin America, we are looking forward to the GAT Expo and the Peru Gaming Show, and of course, with NOVOMATIC Americas, we will participate in the key US events Indian Gaming Trade Show and of course G2E in Las Vegas in autumn. Direct contact with customers and business partners builds strong business relationships and mutual trust and is a valuable opportunity to exchange thoughts and ideas as well as specific operator wishes and demands.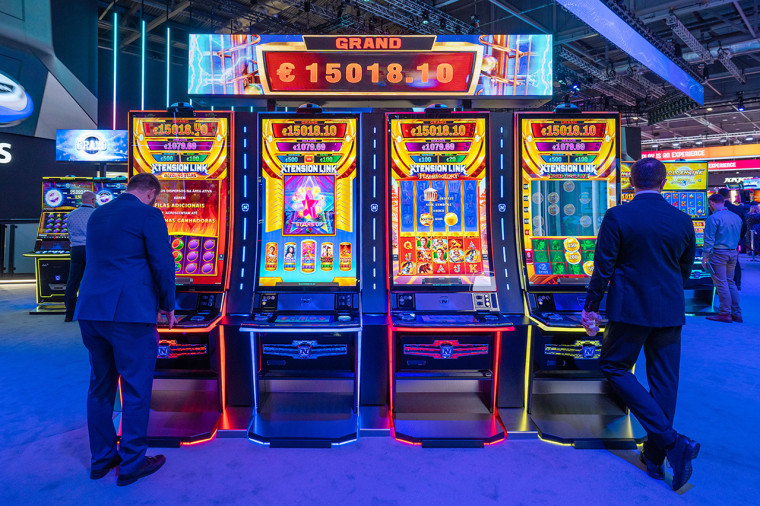 Categories: Events
Tags: NOVOMATIC, ICE London, slot,
Region: Europa
Sign Up
To subscribe to our newsletter, please fill in your details
Receive all the latest content in your email several times a month.