Interviews
"Our experience at ICE London was very productive," José Aníbal Aguirre, GAT
2 minutos de lectura
(London, exclusive Soloazar) .- After participating in the latest ICE edition, José Aníbal Aguirre, CEO Gaming & Technology Expo, spoke with Soloazar about his experience at the event and also gave details about GAT EXPO organization, which It will begin on March 27.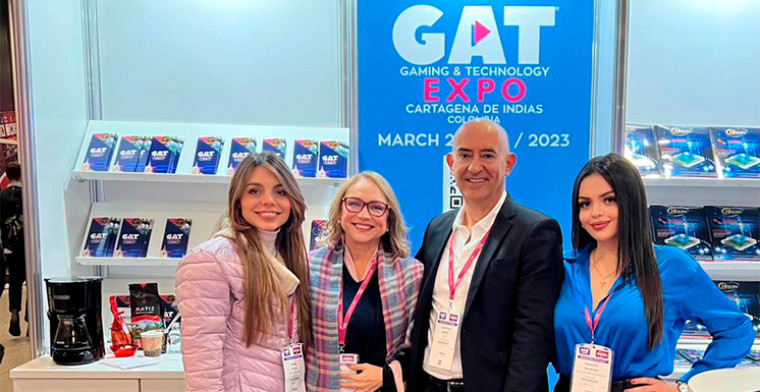 What were your goals for the latest ICE edition? Have you achieved them?

Of course, our goals were achieved. We had the opportunity to strengthen the alliance between the ICE and GAT shows, that positions us even more as successful and recognized show organizers in Latin America. We were surprised by the visit of European and Asian entrepreneurs to our booth who have never been in South America, showing great interest and curiosity to know details of the GAT events. This is how we achieved new exhibitors and visitors who will first arrive at GAT Cartagena de Indias, GAT Caribe Punta Cana and GAT Showcase Bogotá.
We find in Liliana Costa, representative of Clarion Gaming for Latam and Andy Venartis, ICE director, leaders determined to grow the alliance that will be expanded in 2024 and 2025. The central intention is to strengthen our cooperation for integration and offer of products and services that today demand permanent interaction in this economic line, which is increasingly globalized.
How was visitors' response to your stand?

Well, you know that a hug with friends of a lifetime is priceless. We´ve met Colombian businessmen we haven't seen for a while. We also met European friends who have been our commercial allies in the past, as well as personalities representing sports benches in the Dominican Republic. We also met allied journalists and regulators from Argentina and Chile. Anyway, it was a wonderful experience. Our stand had a massive presence of entrepreneurs interested in linking to our events to make presence and venture into Latin America.
There will be 10 new brands that will debut at GAT Expo 2023, this fills us with pride and shows that we are doing things well. In a nutshell, our passage through ICE London was very productive.

How do you see the European market right now?

Definitely the rhythm of this industry is unstoppable. We find great diversity in the offer of services and products to strengthen portfolios already established in brands and achieve greater productivity with alliances to add games, establish controls in physical and virtual casinos, guarantee transparency in betting to the players market and respond quickly to the client to satisfy your concern or doubt against the service provided.
The European market is diverse, dynamic, highly collaborative and its growth, scope and power is evident in huge stands that squander technology and innovation.
What is your opinion regarding the change of location of the ICE fair for 2025 and in which of the 4 cities proposed by Clarion Gaming, (Madrid, Barcelona, Paris and London) would like the show to take place?

Gaming & Technology Expo is open to the change of ICE headquarters, although the mental association between ICE and London is written in our hard drive. We will be participating and giving all our support. Everywhere Clarion Gaming defines is fine for us.
What objectives do you have for this year?

First, to organize a successful Gaming and Technology Expo, with the largest number of visitors, between March 27 and 30 in Cartagena de Indias, Colombia. We will have a complete academic agenda, we will have more 80 international exhibitors, novel games, cutting -edge technology and service offer in payment catwalks, cybersecurity, control systems and much more.
Second, to strengthen and specify alliances with regulators, associations, and international entrepreneurs of the entertainment industry so that they are linked both in academics and in the exhibition, and participate in our following 2023 events:
● GAT Caribe, June 1 and 2, The Westin Punta Cana Resort & Club, Dominican Republic. We hope again to gather the leaders of the Dominican Republic industry, both at the level of operators and deputies, responsible for legislating the rules that govern the game in that country. We have had the participation of the Dominican Association of Games Casinos, Lotaka, lawyers of gambling and lotteries, and the most important sports bench associations. We have also been accompanied by Juancito Sport, Zataca, Lotaka and IGC, manufacturer of roulette and slots based in Santo Domingo, as well as important international companies such as Betconstruct and Pragmatic Play, a brand that has already secured its figuration as Premium Sponsor of GAT Caribe.
● Gat Showcase Bogotá, September 7. The event in the capital of Colombia has an insured Full House. The exhibitors take the opportunity to close their sales of the year and buyers ensure their new teams for the following year. The 'key to hand' stands format that facilitates the participation of the international exhibitor mainly, has had a great reception with the City Group Architecture contest, a company that manages large shows and events in Colombia throughout the year. This is an exhibition of teams for casinos mainly, which takes place in a single day at the Sheraton hotel in Bogotá.
What expectations do you have for the GAT event that begins on March 27?

We have many expectations as organizers and we know that sponsors and exhibitors are also preparing everything to arrive in Cartagena and give our best at our large format Fair Expo Cartagena 2023, obtaining excellent results for businesses. We will start on Monday, March 27 with a networking activity at sunset, sailing around Cartagena's bay. On Tuesday 28 it will be a key day, with the complete and large academic agenda with specialists in the sector, the regulatory authority Coljuegos, and the national Asojuegos, Fecoljuegos and Cornazar guilds. We will have high interest panels on Land-Based and online issues and corporate conferences to Altenar, play'ngo, Jumio, Copper and Sportradar. The official installation is scheduled for 10:00 am in the Nueva Granada Hall of the Cartagena Las Americas Convention Center and the agenda will run until 6:00 p.m.
On Wednesday, March 29, starting at 2:00 p.m., the visiting public will be opened to enter the exhibition that will have more than 80 stands in the La Santa María Salon of the Cartagena Las Américas Convention Center; Thursday, March 30 will also be the day for business closure in the wide areas of the exhibition.
We are proud of GAT creators, the confidence that firms such as Novomatic and Winsystems, traditional sponsors, have given us for more than two decades. Pragmatic Play has been overwhelming in Latin America and took the GAT Expo Cartagena, TVBET and Mobadoo Premium sponsor, have also opted for our events.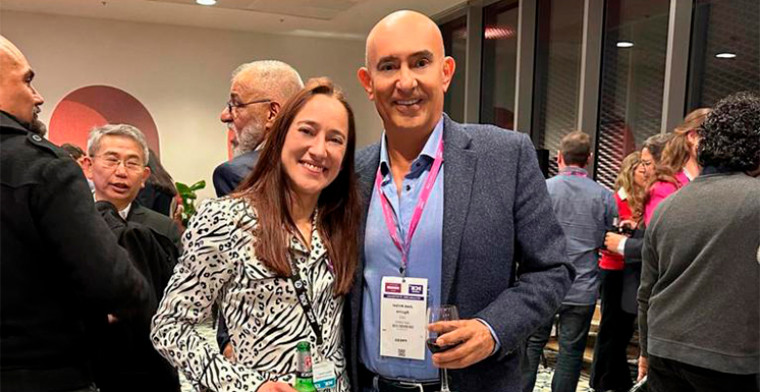 Categories: Events
Tags: GAT EXPO Gaming & Technology,
Region: Europa
Sign Up
To subscribe to our newsletter, please fill in your details
Receive all the latest content in your email several times a month.