Interviews
Successful edition of CGS Bahamas and promising prospects for CGS Chile
2 minutos de lectura
(Bahamas, SoloAzar Exclusive).- For Elizabeth Leiva, CEO of CGS GROUP, the balance of the recent edition of CGS Bahamas and the Regulators Forum was very positive. "The gaming industry in the Bahamas is constantly growing, regulated and changing," says Leiva, as she prepares for CGS LATAM, which will take place in a few weeks in Santiago de Chile.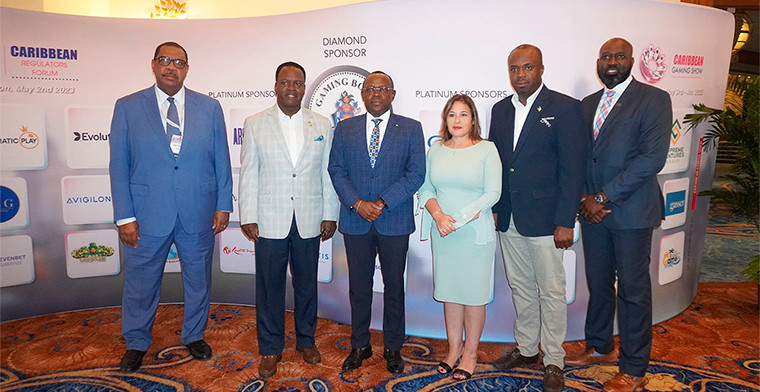 As organizers, what is your assessment of the current edition of CGS and the Regulators Forum? Have your expectations been met?
As organizers, we are pleased to inform you that the last edition of the Caribbean Gaming Show and the Regulators Forum has been successful, receiving an excellent response from sponsors, participants and exhibitors.
We have largely met our expectations in terms of quality of speakers, attendance and quality of content presented. I must also point out that a main differentiator of our events is our networking spaces and this edition was no exception, since an official agreement was signed within the framework of the CGS that allows cooperation between the governments of the Bahamas and the Turks and Caicos.
The Bahamas is an exclusive, English-speaking, high-end market. What are the keys to putting on an innovative show?

To make an innovative show with enough impact like the one we had for the exclusive market of the Bahamas, it is essential to take into account some keys such as the quality of the information, the delivery of the speakers and, above all, network spaces. Now how we do it and how much we put in each of these elements ends up being our value proposition for the market.
What are the prospects for the future in this market?

Our future outlook in the market is very promising. The gaming industry in the Bahamas continues to constantly grow, regulate and change. An increase in demand is expected due to cooperation agreements with other countries in the region and the arrival of new products and services that satisfy this new demand. This opens a window of opportunity for many companies seeking to expand their operations to paradisiacal markets such as The Bahamas.
What can you tell us about the next editions of CGS in Chile and Brazil?

Regarding CGS LATAM, which will take place in a few weeks in Santiago de Chile, we can say that we are very excited to meet again soon, this time at the Intercontinental Hotel where we are sure we will repeat the success and great reception we had last year. past. Regarding CGS Brasil, we are pleased to announce that we are in the planning and organization process, the dates are September 5 and 6 in Florianópolis and soon we will announce news about what we have been preparing for the second half of the year.
Categories: Events
Tags: CGS,
Region: Europa
Sign Up
To subscribe to our newsletter, please fill in your details
Receive all the latest content in your email several times a month.