Interviews
"We have to find ways to innovate and reach more diverse markets both here and abroad:" Andrea Domingo, PAGCOR
2 minutos de lectura
(Manila, SoloAzar Exclusive).- Andrea D Domingo, Chairman and CEO of the Philippine gaming regulatory body PAGCOR, was speaker at the opening keynote at 2120 and beyond: Getting back to normal, SIGMA Virtual Roadshow, Manila. There, she discussed the effect of COVID-19 on the Asian gaming industry and Philippines in particular.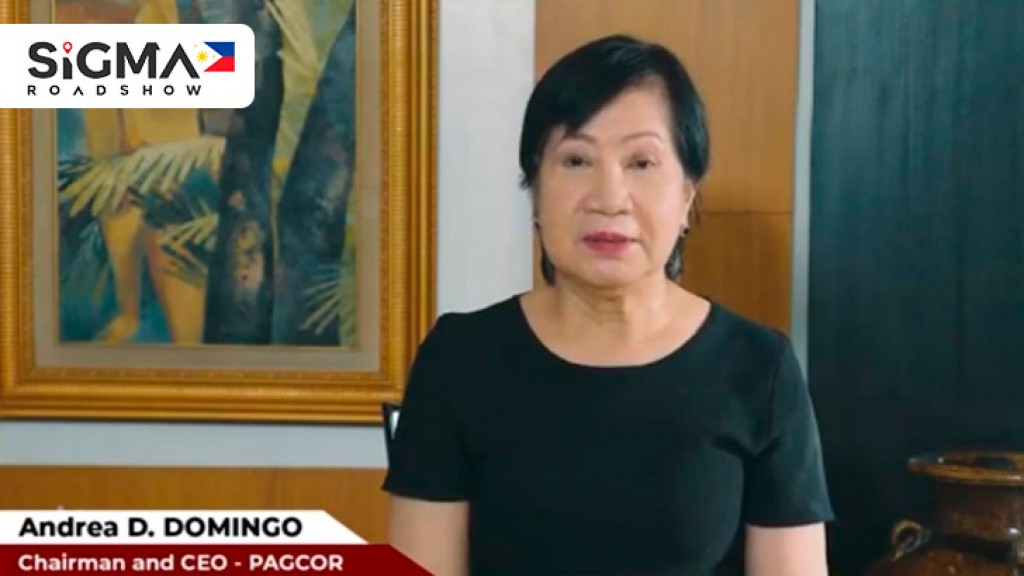 At the beginning of the talk, she mentioned the challenges that the world is suffering due to the world health crisis caused by COVID-19. "In the world, the casino gaming industry has been inmensely affected by this pandemic, lockdowns and restrictions, and the unpredictibility of all of these things forced casinos and gaming companies all over the world to close for weeks or even months. There were absolutely no revenues and operational expenditures."

She highlighted that there was a significant decline in gaming revenues in the country. "The GGR on gaming industry in 2020 is equivalent to US 1.81 billion, a very significant 59% decline compared to 2019 GGR," she said.

Domingo then talked about the current situation and expectations, as well as the strategies and innovations to cope with the situation. "In 2021, the Philippine gaming industry main goal is to keep our 11.000 employees employed with full compensation and to have no deficit or losses in our operations. But this is very difficult, because revenues are hard to predict now, because of the volatility of the situation. The changes in the area classification all over the Philippines would affect how we operate, how we close, and then to operate, and then to close."

"55% of rich comes from the licensed casinos, and 21 million pesos a day, or 44%, from other gaming establishments. The potencial of the vaccine availability will allow destination markets to begin recovering, which is proving to be accurate, because the availability of vaccines is now controlled by the most advanced first-world countries," she commented.

"Therefore, we are hoping that online gaming platforms will give the local gaming industry a chance to grow in this sector. As COVID-19 cases rise in our country, we have to find ways to innovate and reach more diverse markets both here and abroad."

With regard to the future of the industry, she said: "We need regulation, with competence and integrity. Now we need another aspect, which is creativity and imagination." She is in favour of the use of modern technology and digital platforms, and also thinks that regulatory policies for offshore gaming operations must be strenghtened. "We will protect the legitimate operators and help them preserve their revenues."

The Philippine National Police and other institutions are actively curbing illegal online gambling in the country, she said, and also highlighted PAGCOR support to online gambling operators, and to local gambling operators, too.

Finally, she considers that SIGMA is an important event to bring information about suppliers, systems, activities and novelties, and brought a message of hope to the gaming sector within the pandemic. "As for the Philippine gaming industry, we will explore new markets, new products and technology."
Categories: Events
Tags: No Tags
Region: Europa
Sign Up
To subscribe to our newsletter, please fill in your details
Receive all the latest content in your email several times a month.