Events
'Affiliates & Advertising" conference track announced for Canadian Gaming Summit
Thursday 25 de May 2023 / 12:00
2 minutos de lectura
(Toronto).- The 'Affiliates & Advertising' conference track at the 26th edition of the Canadian Gaming Summit - the country's premier gaming and betting event- is set to explore the most effective practices affiliates can use to capitalize a burgeoning Canadian market.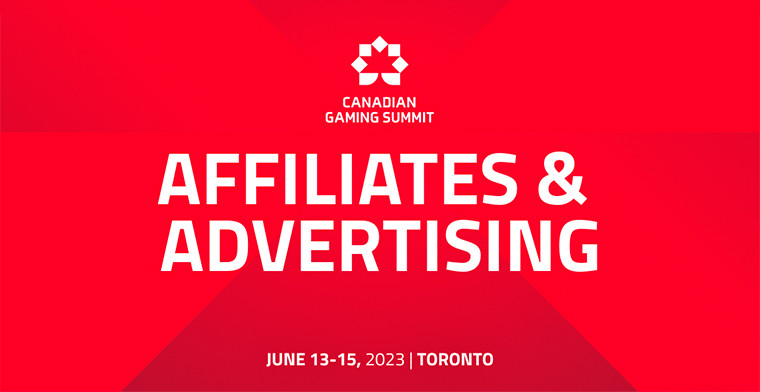 With sports betting and iGaming being a newly publicized market in Canada, it is imperative companies recognize the importance of marketing in an impactful, efficient and user-oriented manner.
The 'Affiliates & Advertising' conference track will commence on Thursday June 15th, the second core day of the Canadian Gaming Summit, located at the Metro Toronto Convention Centre. Throughout the day attendees will take part in a variety of expert-led panels, discussing topics like the use of data in adhering to responsible gambling regulations, consumer response to sports betting advertisements and utilizing omnichannel marketing in engaging marketing campaigns.
Opening the conference track is the panel 'Brave new world: how affiliates can guarantee a successful launch in the Canadian market', which will see affiliate experts explore how a comprehensive understanding of player choice and betting customs will aid in successful product launches and maximize conversions amongst audiences. With the Canadian iGaming landscape flourishing, affiliates must tailor marketing strategies and technology specifically to Canadian players in order to capitalize on the market.
The panel will be moderated by Bill Pascrell III (Principal, Princeton Public Affairs Group) and feature an expert line up of JD McNamara (Country Director Canada, Better Collective), Cassie Brickman (Managing Director, Betting Hero), Andrew Garven (Head of Marketing, Covers) and Marcos Oliveira (Chief Operating and Commercial Officer, Clever Advertising).
The 'Analyze this: how data drives customer engagement through every channel and every touchpoint' panel will highlight the importance of data and how it can be harnessed to maximize customer engagement. With players entering untested iGaming and Sports Betting markets, the panel will discuss what affiliates can learn about good data governance, data analysis and robust data collection from already established digital industries such as social media and eCommerce.
Robert Davidman (CEO, Slapshot Media) will be moderating the panel, which includes guest speakers Dave Rivers (SVP Marketing, PointsBet Canada), Kay Savage (Head of Data Science, BetFanatics), Gavin Whiteley (Chief Marketing Officer, Great Canadian Entertainment) and Kevin Collins (Co-Founder & CTO, Xtremepush).
'Maximizing customer conversions through omnichannel marketing innovation', is a panel focusing on how hybrid marketing models that incorporate both land-based and digital experiences, are integral in engaging the modern Canadian gamer. Experts will discuss how innovative user analytics, improved CX and customer choice can maximize user engagement and ensure a player share that is mutually beneficial to both iGaming and land-based organizations.
The panel will consist of expert speakers Nic Sulsky (Chief Commercial Officer, PointsBet Canada), John Gordon (CEO, Incentive Games), Jai Maw (President, Betting Hero) and Rome Smith (Head of Marketing North America, Betsson Group) with Jesse Learmonth (Betting Startups Podcast) moderating the panel.
In addition to an extensive conference agenda, the summit will feature a trade show with product launches and new game releases, as well as opportunities to network with industry professionals at some of the most iconic venues in Canada.
You can purchase your ticket for the Canadian Gaming Summit by visiting the website. For groups of three or more people, a special discount will be applied, saving you $200 on the regular ticket price (Per ticket).
Categoría:Events
Tags: Sin tags
País: Canada
Región: North America
Event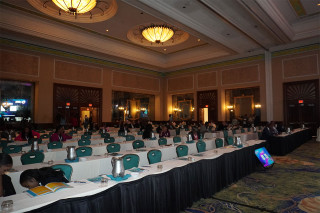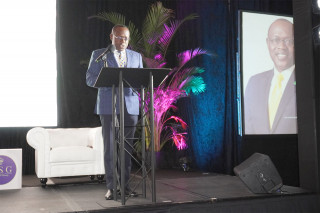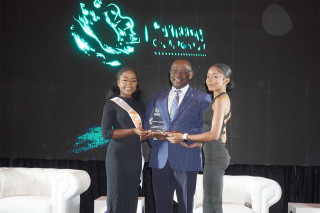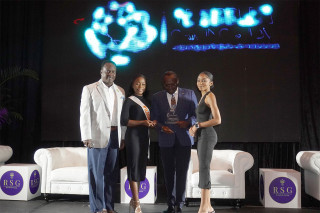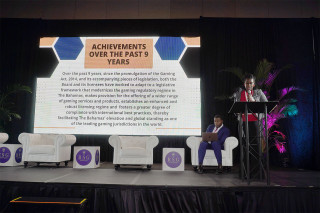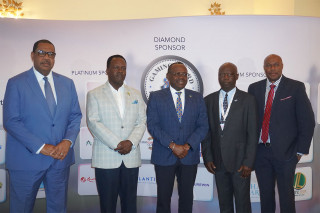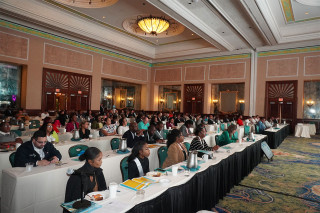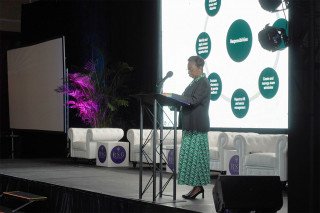 CGS Bahamas 2023
02 de May 2023
(Bahamas, SoloAzar Exclusive).- For Elizabeth Leiva, CEO of CGS GROUP, the balance of the recent edition of CGS Bahamas and the Regulators Forum was very positive. "The gaming industry in the Bahamas is constantly growing, regulated and changing," says Leiva, as she prepares for CGS LATAM, which will take place in a few weeks in Santiago de Chile.
Friday 19 May 2023 / 12:00
(Nassau, SoloAzar Exclusive).- David Fica Jaque, Founder and CEO of Land Vegas, presented in CGS Bahamas a preview of what will be Land Vegas, a Metaverse focused on entertainment and games, with sports betting and casino games. Exclusively with SoloAzar, he talked about his experience at the trade show and his plans for this year.
Monday 15 May 2023 / 12:00
(Bahamas, SoloAzar Exclusive).- SoloAzar interviewed exclusively the regional sales director for Central America and the Caribbean of Avigilon, Norberto Torres, during the Caribbean Gaming Show (CGS) held on May 3rd and 4th in the Bahamas. In this article he tells us about the work they are doing, and the importance of being present in this event, as well as the firm´s plans for the future.
Tuesday 16 May 2023 / 12:00
SUSCRIBIRSE
Para suscribirse a nuestro newsletter, complete sus datos
Reciba todo el contenido más reciente en su correo electrónico varias veces al mes.
PODCAST
MÁS CONTENIDO RELACIONADO