Events
Atlas-IAC to unveil next-gen gaming platform at Brazilian iGaming Summit 2023
2 minutos de lectura
(Sao Paulo) .- Atlas-IAC, a leading global gambling software provider, has announced that it is ready to exhibit its latest cutting-edge platform at the Brazilian iGaming Summit (BIS) 2023 next week.
The supplier's vision, set to be displayed between June 14th and June 18th at the Transamerica Expo Centre in São Paulo, will be focused on Atlas-IAC's latest in sportsbook technology, designed to boost Brazilian operators' player engagement and incremental revenue.
With 28 operators in Brazil already deploying its market-leading platform, Atlas-IAC has established itself as one of Brazil's most popular providers, as well as a regional industry leader across LatAm in delivering tailored end-to-end solutions.
Atlas-IAC's centrepiece, to be exhibited at stand E20, will be its innovative next-generation platform, launched earlier this year. The company's latest in technology reflects the provider's dedicated commitment to shaping the future of the Brazilian iGaming industry.
By providing a platform that can automate the work of thousands of employees and enabling operators to greatly increase their commercial margin, Atlas-IAC's platform has made it one of the most sought-after in the Brazilian market.
Commenting on the company's attendance at the Brazil iGaming Summit, Maxim Slobodyanyuk, CEO at Atlas-IAC, said: "We are excited to participate in the Brazilian iGaming Summit 2023 and showcase our next-generation platform with automated cutting-edge software solutions.
"Our nominations for the best Sportsbook Platform Provider at the EGR B2B Awards and SiGMA Americas Awards are a testament to our commitment to delivering the most innovative and high-quality products available to our clients.
"With our strong presence and partnerships in Brazil, we are confident in our ability to support operators and contribute to the thriving iGaming ecosystem in the region."
Atlas-IAC's platform is currently deployed with 28 operators in Brazil, which has cemented itself with a reputation as one of the best providers on the market.
Attendees at BIS 2023 are invited to visit the Atlas-IAC booth E20 to learn more about its state-of-the-art software solutions and explore potential partnership opportunities.
Categoría:Events
Tags: ATLAS- IAC,
País: Brazil
Región: South America
Event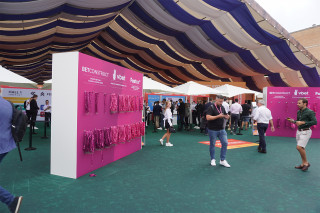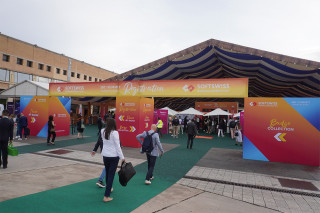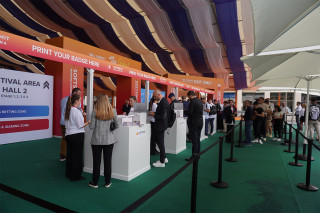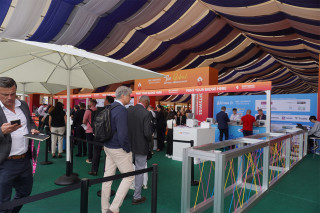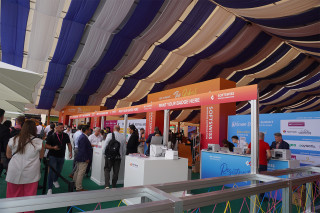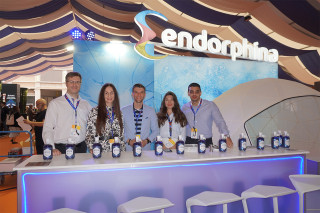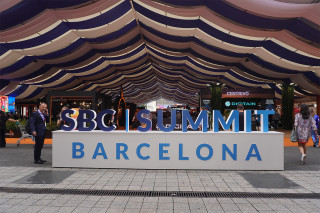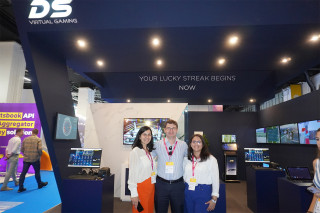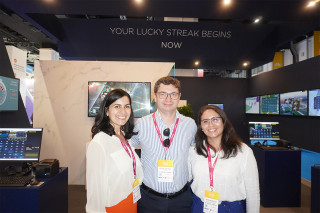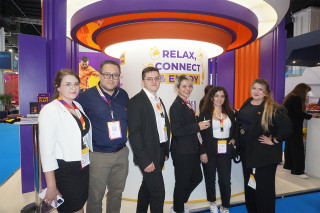 SBC Summit Barcelona 2023
19 de September 2023
(Madrid).- R. Franco Digital stood out from the crowd at the recent SBC Summit Barcelona 2023, one of the most important events in the gaming industry internationally.
Tuesday 26 Sep 2023 / 12:00
(Malta).- SBC Summit Barcelona has come to an end and FBMDS made a resounding impact at this year's event, that took place from September 19th to 21st in Fira Barcelona Montjuïc. Let's take a moment to relive the highlights of our journey in this blog article!
Tuesday 26 Sep 2023 / 12:00
(Barcelona, SoloAzar Exclusive).- David Yatom Hay, General Counsel at Soft2Bet, granted an interview to SoloAzar, in which he commented about the firm's experience at the recent SBC Barcelona edition, as well as other subjects, such at the main trends of the sector and future plans of the company.  
Tuesday 26 Sep 2023 / 12:00
SUSCRIBIRSE
Para suscribirse a nuestro newsletter, complete sus datos
Reciba todo el contenido más reciente en su correo electrónico varias veces al mes.
PODCAST
MÁS CONTENIDO RELACIONADO