Events
"Casino Technology is all about evolution"
2 minutos de lectura
(Lima, SoloAzar Exclusive).- Georgi Koprinarov, Director Business Development Latin America at Casino Technology, spoke exclusively with SoloAzar after the participation of the Company at PGS 2019. "The new models from EZ MODULO™ with diverse and compelling content were perfectly well perceived by operators and multitude of commitments for purchases were made already," he said.
What were the highlights of your participation at PGS?
The centerpiece of Casino Technology's presentation at Peru Gaming Show were the newest models of the award-winning EZ MODULO™ series of slot machines. The latest models, EZ MODULO TITAN™, EZ MODULO TOWER™and EZ MODULO™ with three 32" HD monitors, represent the flavor of the innovation-packed debuts, prepared by the company for the trade show. Added to the already offered line up of machines from the EZ MODULO™ series, the newest products have completed the product line as a perfect choice for all types of casinos and gaming halls.
As a commercial strategy, to complement the product launches, Casino Technology is further strengthening itself as a company providing customer-centric service and commercial support. Standing out with a dedicated team of professionals and product offering that ensures excellent performance, Casino Technology is focused on creating real and tangible solutions that deliver results. With 20 years of history behind, we are always focused on answering customers' needs, developing customized solutions and delivering return on investment.
Talking about the anniversary, are you preparing something special to celebrate 20 years in the market?
Casino Technology is all about evolution, we change with new technologies and when customer demand shifts. That makes us strong as a business and this is the key year to demonstrate that to the market. We have prepared many surprises for the Anniversary and our sales team is going to visit the clients to spread the news personaly.
What comments did you receive from visitors for the new models presented and what are the main advantages of the new products offered?
The new models from EZ MODULO™ with diverse and compelling content were perfectly well perceived by operators and multitude of commitments for purchases were made already.EZ MODULO TOWER™ by all means was recognized standing out from the crowd with its unique 43-inch J-curved monitor and full touchscreen capabilities, crystal clear sound and edge lighting as well as a 27" topper. Offered with TOWER™ 102 FRUITS, TOWER™ 104 and the newest multi games from the TOWER™ series – TOWER™ 105, consisting of 40 successful and loved by players games, the new product guarantees maximum occupancy at the gaming floors.
The eye-catching EZ MODULO TITAN™ grabbed the attention with 32" HD main monitor and an impressive 43" UHD J-curved monitor for displaying the jackpot accumulations. Featuring SPEED KING™ multi game with 60 titles, now enriched with different skins that include Asian and Fruits themed titles, the EZ MODULO™ with three 32" HD monitors got the most of the attention because of the exceptional gaming experience provided.
How did you see the fair this year and why did you decide to bring your products to PGS?
Peru Gaming Show is a very effective platform, helping brands to evolve as legacies. We perceive it as an excellent base for building and maintaining a strong consumer base and to reinstating the brand's position in the market.
How do you see the industry in the country and what do you think are the advantages of working in a market like Peru? Does the imminent regulation of online gaming and sportsbooks in Peru have influence in your activity?
As Peru's national gaming industry clearly stands out as the most well regulated and vibrant markets in the region, it is a model for many other Latin American jurisdictions to emulate with.
Regarding online gaming, Peru is at the threshold of passing a new legislation. Casino Technology is ready to face the new developments with its latest iGaming offerings. Our truly amazing catalogue of highly successful HTML5 games named Neon Games, available through our ELEPHANT™ Remote Game Server, are there to meet operators and players expectations with captivating graphics and lucrative winning combinations. All the games are flawless and developed to perfection so players can enjoy them.
We see a lot of opportunities still to be explored in the region and the constant economic growth further broadens the business horizons in Latin America.
Categoría:Events
Tags: Casino Technology , Peru Gaming Show, PGS, slot,
País: Peru
Event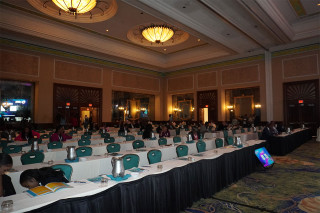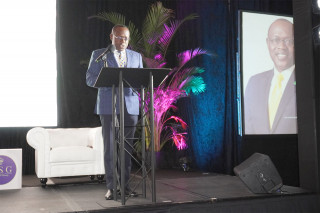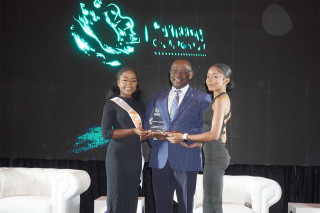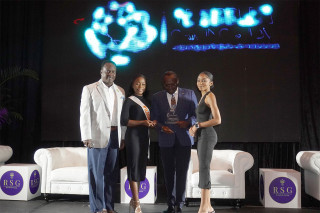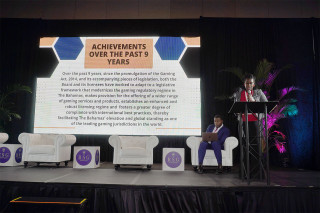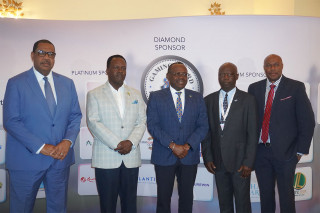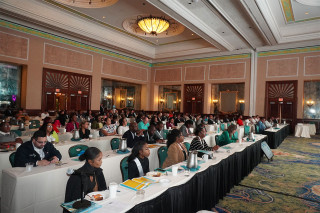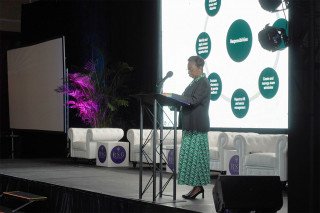 CGS Bahamas 2023
02 de May 2023
(Bahamas, SoloAzar Exclusive).- For Elizabeth Leiva, CEO of CGS GROUP, the balance of the recent edition of CGS Bahamas and the Regulators Forum was very positive. "The gaming industry in the Bahamas is constantly growing, regulated and changing," says Leiva, as she prepares for CGS LATAM, which will take place in a few weeks in Santiago de Chile.
Friday 19 May 2023 / 12:00
(Nassau, SoloAzar Exclusive).- David Fica Jaque, Founder and CEO of Land Vegas, presented in CGS Bahamas a preview of what will be Land Vegas, a Metaverse focused on entertainment and games, with sports betting and casino games. Exclusively with SoloAzar, he talked about his experience at the trade show and his plans for this year.
Monday 15 May 2023 / 12:00
(Bahamas, SoloAzar Exclusive).- SoloAzar interviewed exclusively the regional sales director for Central America and the Caribbean of Avigilon, Norberto Torres, during the Caribbean Gaming Show (CGS) held on May 3rd and 4th in the Bahamas. In this article he tells us about the work they are doing, and the importance of being present in this event, as well as the firm´s plans for the future.
Tuesday 16 May 2023 / 12:00
SUSCRIBIRSE
Para suscribirse a nuestro newsletter, complete sus datos
Reciba todo el contenido más reciente en su correo electrónico varias veces al mes.
PODCAST
MÁS CONTENIDO RELACIONADO