Events
EGT made the most at GAT EXPO to showcase their Phoenix cabinet with much success!
2 minutos de lectura
(Cartagena, SoloAzar Exclusive).- Ms. Silviya Marinova, Director of EGT Colombia, gave an interview to SoloAzar about the participation of EGT and EGT Digital at GAT Expo Colombia, which took place on March 29 and 30. The company launched their latest Phoenix cabinet.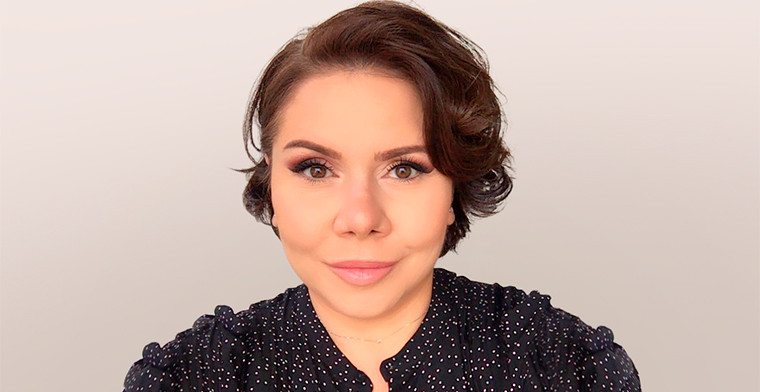 How was the experience at this GAT edition?
We are very happy with our participation in this year's edition of GAT Gaming & Technology Expo. The show was well attended and we had the chance to welcome many of our customers and friends at our stand where we showcased our latest cabinet Phoenix, as well as the iGaming products of EGT's subsidiary EGT Digital.
Why was important to be present in GAT Colombia?
GAT is the only exhibition in the gaming industry that takes place in Colombia. It's very important for us to participate in it because it is a great opportunity to meet our clients and present them with the latest innovations and products for the local market.
What innovations did you launch here?
The main highlight of our slot selection was the Phoenix cabinet, which made its debut with the Colombian casino operators. The model is among EGT's newest developments, part of the General Series of slot machines. It is powered by the Exciter IV platform and is compatible with some of the latest software products of the company such as the 4-level progressive jackpot bestseller Bell Link, as well as the games of the latest series of multigame mixes of our company. Phoenix is provided with an attractive outlook and numerous ergonomic features and definitely caught the attention of the show visitors.
We also had propositions for our clients operating in the iGaming sector. We introduced EGT Digital's rich variety of gaming titles, as well as its in-house developed betting platform X-Nave. It consists of 4 main products: Sports betting, offering a full range of promotional features; Casino aggregator, provided with a large package of game providers that is constantly enriching; CRM Engine, giving full flexibility in terms of segmentation and setting parameters, and the Payment Gateway, allowing users to make safe and easy payments. All the products could be both part of the complete solution or can operate separately as they allow integrations with third parties. The complete solution is a significant milestone for EGT Digital and we are very happy that we can offer these innovative marketing tools to our Colombian customers.
What opportunities do you see in the Colombia market?
We have high expectations for the inauguration of the Phoenix cabinet. I am proud to share that in just 3 weeks since its introduction at the GAT Expo, we have already closed many deals for its installation in various casinos across the country. These excellent results are due both to the stylish and modern design of the machine, running the latest EGT gaming software, and to the extremely favorable conditions on which we offer it to operators and which are unparalleled in Colombia.
What are the next gaming exhibitions in which you will participate?
The next exhibition in which we will take part is G2E Las Vegas 2023, where we will once again welcome our partners and customers with attractive offers and pleasant surprises.
Categoría:Events
Tags: EGT , slot, GAT EXPO Gaming & Technology,
País: Colombia
Región: South America
Event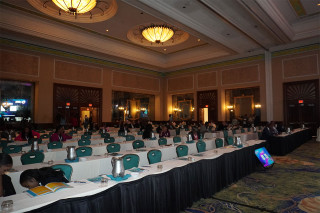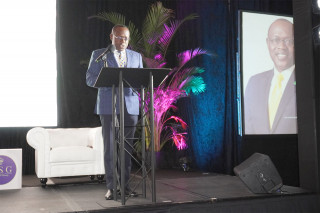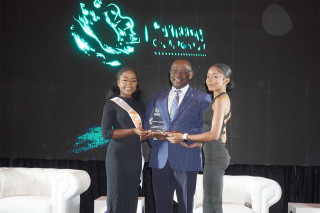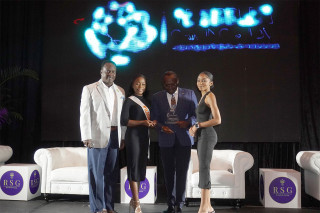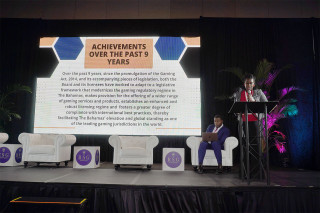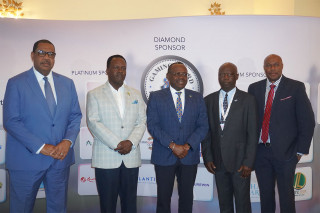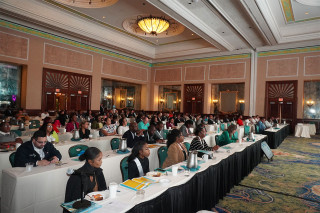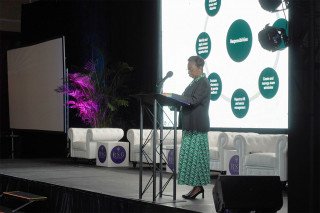 CGS Bahamas 2023
02 de May 2023
(Bahamas, SoloAzar Exclusive).- For Elizabeth Leiva, CEO of CGS GROUP, the balance of the recent edition of CGS Bahamas and the Regulators Forum was very positive. "The gaming industry in the Bahamas is constantly growing, regulated and changing," says Leiva, as she prepares for CGS LATAM, which will take place in a few weeks in Santiago de Chile.
Friday 19 May 2023 / 12:00
(Nassau, SoloAzar Exclusive).- David Fica Jaque, Founder and CEO of Land Vegas, presented in CGS Bahamas a preview of what will be Land Vegas, a Metaverse focused on entertainment and games, with sports betting and casino games. Exclusively with SoloAzar, he talked about his experience at the trade show and his plans for this year.
Monday 15 May 2023 / 12:00
(Bahamas, SoloAzar Exclusive).- SoloAzar interviewed exclusively the regional sales director for Central America and the Caribbean of Avigilon, Norberto Torres, during the Caribbean Gaming Show (CGS) held on May 3rd and 4th in the Bahamas. In this article he tells us about the work they are doing, and the importance of being present in this event, as well as the firm´s plans for the future.
Tuesday 16 May 2023 / 12:00
SUSCRIBIRSE
Para suscribirse a nuestro newsletter, complete sus datos
Reciba todo el contenido más reciente en su correo electrónico varias veces al mes.
PODCAST
MÁS CONTENIDO RELACIONADO