Events
"G2E allows us to show new developments to operators from around the region"
2 minutos de lectura
(Las Vegas, SoloAzar Exclusive).- Mike Robinson, International Product PR and Media Manager NOVOMATIC, spoke exclusively with SoloAzar about the last edition of G2E. "G2E becomes more important each year, as we continue to ramp up our efforts in North America," he said.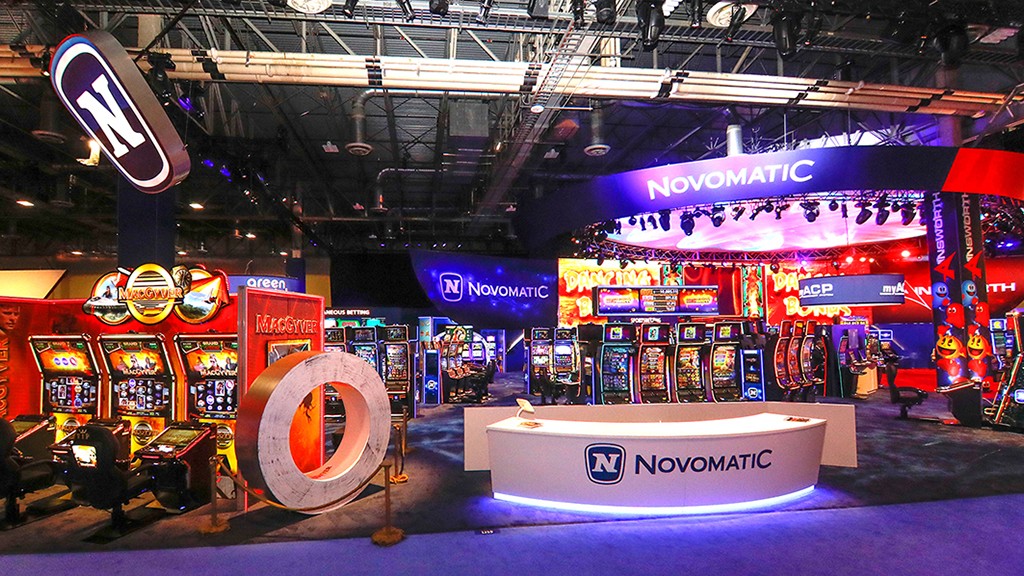 What novelties did you bring to G2E?
Our highlight game this year was MacGyver™ which attracted crowds for the entire three days. Presented on the NOVOSTAR® V.I.P. 3.50 and compact V.I.P. Lounge™ 2.32 cabinets, this new IP title brings the classic 80s TV show to casinos in a retro style and incorporates elements like diffusing bombs and unlocking safes to reach three progressive levels. Other games received much attention such as the Enchanted Fortunes Linked Jackpot™ presentation with titles Asian Fortunes™, Book of Ra™ Mystic Fortunes, Voodoo Fortunes™ and Goddess Rising™ on the PANTHERA™ Curve 1.43 cabinet, which made its G2E debut. New game mixes were also well received, including NOVO LINE™ Interactive Edition X for international markets and Edition X1 that targets Latin America.
Electronic Table Games played a key role on the stand this year, following successful installations in the US at Foxwoods in Connecticut and Pechanga in California. Updates to the NOVO LINE Novo Unity™ II platform were featured as well as new Cammegh Spread-Bet Baccarat and Black Jack side bets that joined the popular Spread-Bet Roulette, and the new Poker 3+ side bet. The ETG area presented a scaled-down version of a stadium setup, the likes of which can be seen in major installations around Europe and Asia. Signage from NOVOMATIC Media Technologies completed the area, showing how a bespoke, modern gaming environment can be designed for the casino floor.
Sports betting was a central discussion point at G2E and we featured a sports betting area to highlight two solutions for the market, both of which generated significant interest, one developed in collaboration with Sportradar and the other with Kambi. Designated areas were also reserved for a new display of the myACP casino management system from Octavian, an extensive range of video bingo products from Otium, as well as online gaming content from Greentube that targeted regulated jurisdictions in North and South America.
What is your assessment on the presentation of the company in this edition of G2E?
The stand was jam-packed. Our dedicated teams were extremely busy showing the latest products for their respective markets. NOVOMATIC Americas, our Latin American subsidiaries and global headquarters in Austria all saw 2018 as the best G2E for NOVOMATIC so far. New content designed for the North American markets gave a clear signal of our intent to expand in the region. Previews from the Mount Prospect studio in Chicago, as well as new titles from the Winfinity Games and 707 Games studios in Austria, received excellent feedback, with operators excited to roll out soon.
What does G2E mean for the company
G2E becomes more important each year, as we continue to ramp up our efforts in North America. Since G2E 2017, we have grown our footprint in both the casino and VGT sectors, and are building a good understanding of the market. Latin America has also long been very significant for NOVOMATIC and G2E additionally allows us to show new developments to operators from around the region.
In which markets does the company develop?
NOVOMATIC is a privately-owned company with a dedicated passion for entrepreneurialism that is delivered on an international basis – we develop in all markets where there is opportunity and a clear regulatory framework. While driving innovation in our core markets, new markets for the company such as in North America and Asia are a key part of our international development.
What are the next shows for the company?
Shortly after G2E, our Mexican subsidiary Crown Gaming Mexico held its annual VIP Experience in Mexico City. Well attended by the leading operators around Mexico, the theme was based on the slot title Voodoo Fortunes™ with game elements such as a Voodoo doll and priestesses roaming the event. The evening was a great success and allowed operators to get hands-on with the latest equipment for the market. Next will be BEGE in Sofia, the major gaming show for the Balkans and Eastern Europe, two other regions of significance for the company.
Sports betting is currently a central issue in the United States. What is your opinion about it?
Sports betting has got off to an explosive start in the US with sports books already live in those states that have implemented legislation. The pace at which the sector can grow will depend on several factors, particularly regulation, which is anticipated to be stringent and something that we are familiar with in European jurisdictions such as Italy. Looking at the reported value of illegal sports books in the US, once regulated markets suppress and eventually eradicate this, the opportunity is huge.
Do you think that online games are complementary or competition of land-based games?
We have found the jurisdictions that have NOVOMATIC games both in land-based and online casinos to be complementary. In fact, the sectors help each other whereby players have the convenience to play their favourite games online, and vice versa, can discover games online and find them in a land-based casino. This is not to mention the omni-channel benefits afforded to operators, through solutions such as Plurius™ which distributes games across land-based and online casinos from a single server and allows players to move games between devices while using a single wallet.
Millennials are the players of the present and the future, how does the company adapt to them?
Solutions such as the Plurius™ platform described above, recognise the rapid upsurge in mobile usage by millennials and increasing demand to be able to access content at any time from any device. Other solutions that are attracting millennials include Electronic Table Games such as the NOVO Line Novo Unity™ II platform that combines electronic table games with slot gaming and gives players an easy access point into a live gaming environment.
Categoría:Events
Tags: NOVOMATIC, Mike Robinson, G2E,
País: United States
Event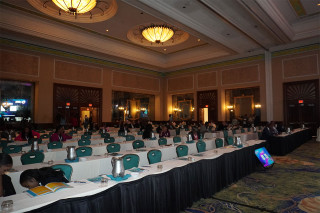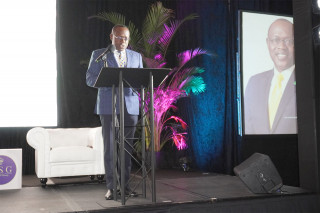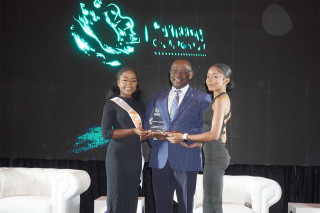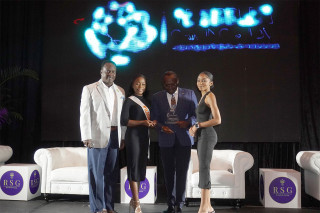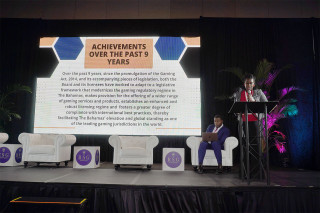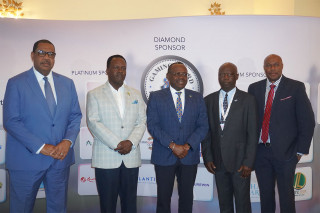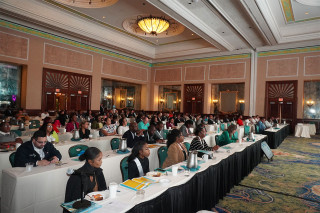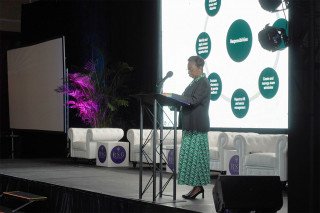 CGS Bahamas 2023
02 de May 2023
(Bahamas, SoloAzar Exclusive).- For Elizabeth Leiva, CEO of CGS GROUP, the balance of the recent edition of CGS Bahamas and the Regulators Forum was very positive. "The gaming industry in the Bahamas is constantly growing, regulated and changing," says Leiva, as she prepares for CGS LATAM, which will take place in a few weeks in Santiago de Chile.
Friday 19 May 2023 / 12:00
(Nassau, SoloAzar Exclusive).- David Fica Jaque, Founder and CEO of Land Vegas, presented in CGS Bahamas a preview of what will be Land Vegas, a Metaverse focused on entertainment and games, with sports betting and casino games. Exclusively with SoloAzar, he talked about his experience at the trade show and his plans for this year.
Monday 15 May 2023 / 12:00
(Bahamas, SoloAzar Exclusive).- SoloAzar interviewed exclusively the regional sales director for Central America and the Caribbean of Avigilon, Norberto Torres, during the Caribbean Gaming Show (CGS) held on May 3rd and 4th in the Bahamas. In this article he tells us about the work they are doing, and the importance of being present in this event, as well as the firm´s plans for the future.
Tuesday 16 May 2023 / 12:00
SUSCRIBIRSE
Para suscribirse a nuestro newsletter, complete sus datos
Reciba todo el contenido más reciente en su correo electrónico varias veces al mes.
PODCAST
MÁS CONTENIDO RELACIONADO