Events
Gasser Chairs showcased stunning casino gaming furniture at CGS Bahamas Show
2 minutos de lectura
(Bahamas, SoloAzar Exclusive).- Christine Dravis, manager of Corporate Sales at Gasser Chairs was interviewed by SoloAzar during the Caribbean Gaming Show (CGS) which was held from May 2 to 4 at the Bahamas. The firm exhibited their ultimate products in this first returning event.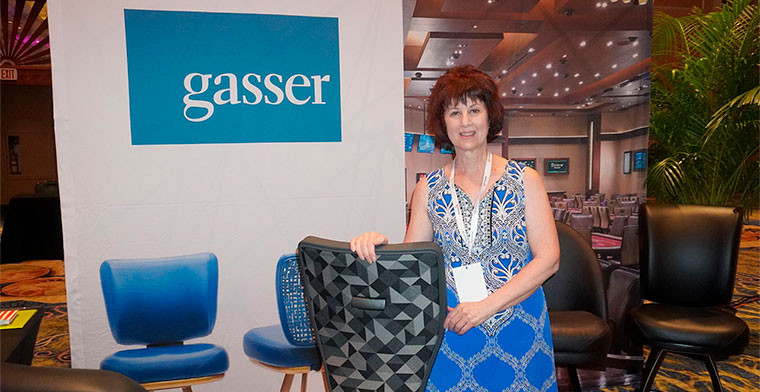 Christine Dravis, the manager of Corporate Sales at Gasser Chairs was present exhibiting their products at the Caribbean Gaming Show (CGS) that took place from May 2 and 4 at Atlantis, Paradise Resort in the Bahamas. It was their first time in the Bahamas, but they used to participate in the CGS when it was held in Puerto Rico.
Gasser Chair Company is a well-recognized American manufacturer of high-quality seating focused on casino venues and for international hospitality as well. Christine told us about it: "It is a family company that´s been in business for 77 years. Everything is manufactured in Youngstown, Ohio, according to specifications. We work with specified designers to find the right fit for the sitting in each casino project that we are working on."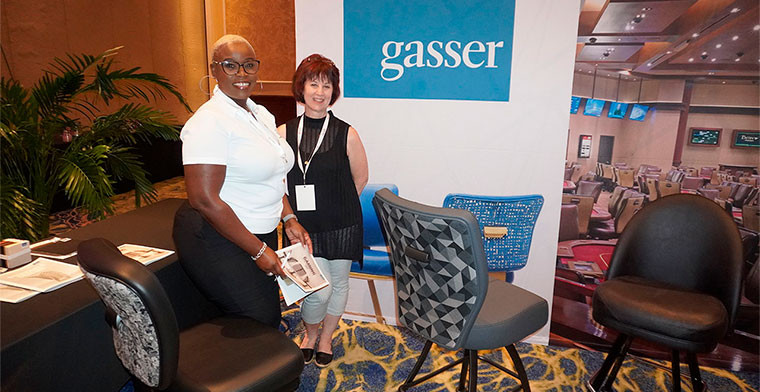 Each Gasser chair is handcrafted in the USA of the finest quality components with accepted manufacturing procedures. The extensive line of Gasser seating is stylish, durable, comfortable and function-specific for all popular casino games, as well as for hospitality and institutional needs, including conference and desk seating.
When asking about the novelties they are showing at this edition, Christine said: "We are presenting Casino Gaming furniture, slots tools, black jack tools, pretty much anything for the casino floor." The great stylish of their booth demonstrate they are very committed to the gaming industry.
Finally, the manager commented about the next steps of the company of being present in events: "right now we are in the HD expo & conference design show in Las Vegas. The next big show will be at G2E Las Vegas in October and we´ll be there", she stated.
Categoría:Events
Tags: casinos, CGS, chairs, Gasser Chairs,
País: Bahamas
Región: Central America and Caribbean
Event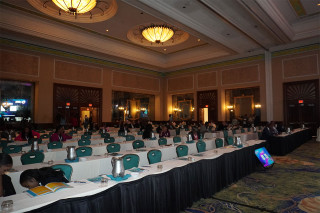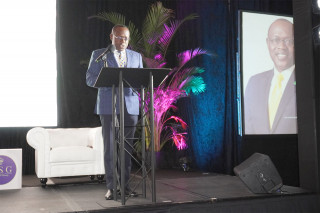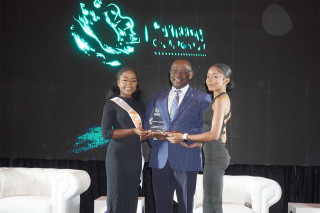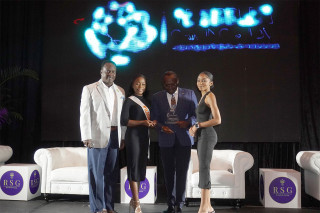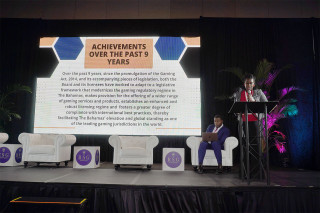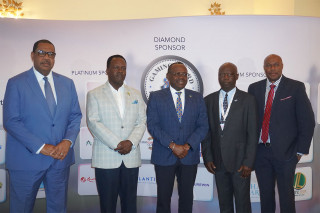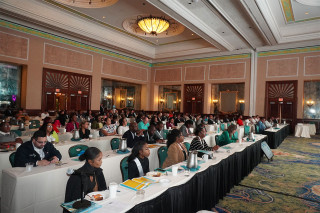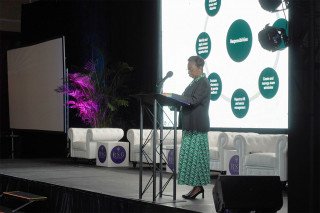 CGS Bahamas 2023
02 de May 2023
(Bahamas, SoloAzar Exclusive).- For Elizabeth Leiva, CEO of CGS GROUP, the balance of the recent edition of CGS Bahamas and the Regulators Forum was very positive. "The gaming industry in the Bahamas is constantly growing, regulated and changing," says Leiva, as she prepares for CGS LATAM, which will take place in a few weeks in Santiago de Chile.
Friday 19 May 2023 / 12:00
(Nassau, SoloAzar Exclusive).- David Fica Jaque, Founder and CEO of Land Vegas, presented in CGS Bahamas a preview of what will be Land Vegas, a Metaverse focused on entertainment and games, with sports betting and casino games. Exclusively with SoloAzar, he talked about his experience at the trade show and his plans for this year.
Monday 15 May 2023 / 12:00
(Bahamas, SoloAzar Exclusive).- SoloAzar interviewed exclusively the regional sales director for Central America and the Caribbean of Avigilon, Norberto Torres, during the Caribbean Gaming Show (CGS) held on May 3rd and 4th in the Bahamas. In this article he tells us about the work they are doing, and the importance of being present in this event, as well as the firm´s plans for the future.
Tuesday 16 May 2023 / 12:00
SUSCRIBIRSE
Para suscribirse a nuestro newsletter, complete sus datos
Reciba todo el contenido más reciente en su correo electrónico varias veces al mes.
PODCAST
MÁS CONTENIDO RELACIONADO