Events
GAT Caribe takes over Punta Cana
Friday 02 de June 2023 / 12:00
2 minutos de lectura
(Dominican Republic).- With a vibrant day of integration, GAT Caribe received the most representative of the gambling industry in the Dominican Republic and more than 80 international businessmen who arrived at The Westin Puntacana Resort & Club facilities to enjoy an exclusive previous activity that led the way to the academic sessions and the exhibition in stands that will be held today, Friday, June 2, at the Punta Cana Club.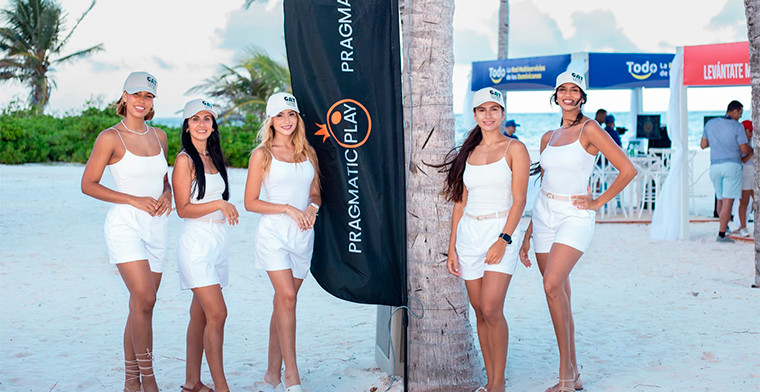 At 4 pm the Beach Networking began on the white beaches of the hotel hosting the event, where attendees can enjoy the afternoon breeze and the sunset, in an atmosphere of camaraderie with crossover music and lots of fun in a unique setting. The night closed with a spectacular show of juggling, drums and rings with led lights.
José Aníbal Aguirre, creator of the Gaming & Technology Expo events brand, comments: "The Dominican Republic becomes an extraordinary platform for the hospitality and entertainment industry, moving all the links of a vast production chain, with activities and services that generates multiple jobs and income for the country. We are risking to make this sector grow with innovation, technology, credibility, trust, learning and regulation, creating a community that feeds on ties and values in scenarios like this. "
The academic agenda is as follows:
Welcome
09:00-09:20 (GMT - 4)

Greetings from:
David Moniz, President Dominican Association of Gaming Casinos ADCJ
Leonardo Lantigua, President, Dominican Association of Sports Banks ADOBAD
Juan Antonio de Jesús, President, National Federation of Lottery Banks FENABANCA, José Aníbal Aguirre, General Manager GAT CARIBE
Panel: Update of the Casino Market in the Caribbean.
09:20-10:00 (GMT - 4)

Moderator: David Moniz, ADCJ President
Panelists: Jorge Gómez, IGC General Director; Igor Cimerman, Director Latam Zuum; Manuel Del Sol, Director for Colombia and the Caribbean Novomatic; Alexander Rodríguez Illera, Director for Colombia and the Caribbean Alfastreet, José Aníbal Aguirre, General Director GAT EXPO.
Everything + Red Multiservicios
The evolution of the Point of Sale and its consumers in the 5.0 industry
10:00- 10:20 (GMT - 4)
Speaker: Jefferson Martínez, Product Director
The Emotional Cyrcle of Service
10:20- 10:40 (GMT - 4)
Conferencist: Luis Gerardo Solano, Sales Director.
FENABANCA
10:40 -10:50 (GMT -4)
The importance of the Federation in the sector
Speaker: Cristian Guzmán, FENABANCA General Secretary
Mi Quinte + The system of mutual bets: the international common fund of the PMU.

10:50- 11:10 (GMT - 4)
Speaker: Ramy Belhachmi, General Director for the Dominican Republic PMU (Pari Mutuel Urbain).
Panel: Skill games, eSports and virtual betting, trends and future of entertainment.

11:10- 11:50 (GMT - 4)
Moderator: José Aníbal Aguirre, CEO GAT EXPO.
Panelists: Milton Gómez, Golden Race Director for the Dominican Republic, Nathalie Barreto, Mobadoo eSports Account Executive; Oscar Murueta CEO SIS.TV; Víctor Arias Pragmatic Play; Emilio F. Escamilla, Checkin.com; Francisco Pérez, Juancito Sport Manager.
Evolution Brunch
11:50- 12:30 (GMT - 4)
After the conferences, the organizer and the leaders will open the exhibition at the stands at 2 in the afternoon and it will continue until 8 at night. The organization invites attendees to the "Casino Minimarket", a colloquial expression that alludes to a productive meeting of businessmen, suppliers, authorities and associations.
Premium Sponsor: Pragmatic Play
Sponsors: TodoMás, GLI, MiQuinté, Loteka, Juancito Sport, Evolution.
Ezhibitors: Zuum, Novomatic, IGC, TodoMás, Golden Race, SIS, Betconnnections, MiQuinté+, Mobadoo, ADCJ, Fenabanca and Adobad.
Web page: www.gatexpo.net
Categoría:Events
Tags: Sin tags
País: Dominican Republic
Región: Central America and Caribbean
Event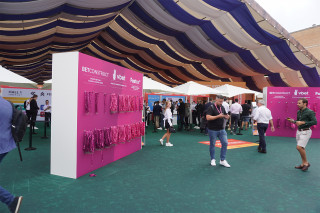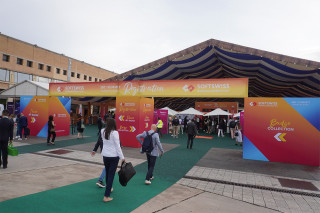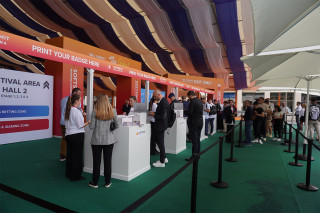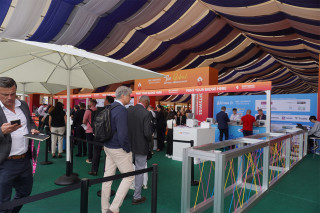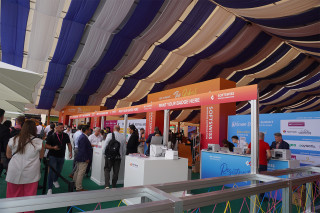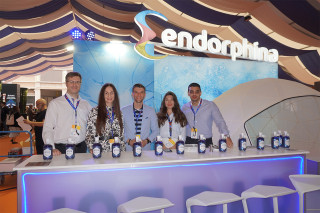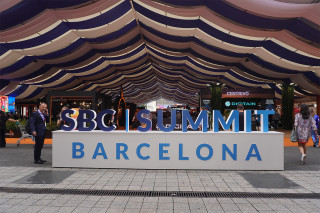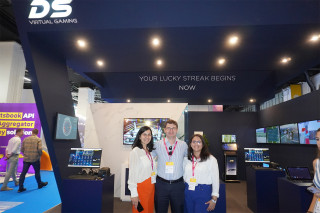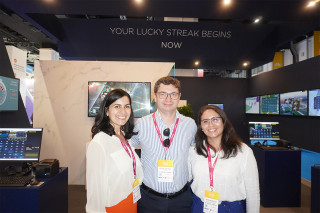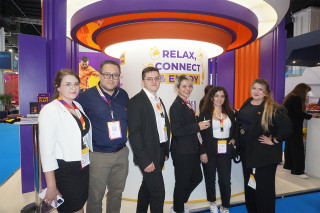 SBC Summit Barcelona 2023
19 de September 2023
(Madrid).- R. Franco Digital stood out from the crowd at the recent SBC Summit Barcelona 2023, one of the most important events in the gaming industry internationally.
Tuesday 26 Sep 2023 / 12:00
(Malta).- SBC Summit Barcelona has come to an end and FBMDS made a resounding impact at this year's event, that took place from September 19th to 21st in Fira Barcelona Montjuïc. Let's take a moment to relive the highlights of our journey in this blog article!
Tuesday 26 Sep 2023 / 12:00
(Barcelona, SoloAzar Exclusive).- David Yatom Hay, General Counsel at Soft2Bet, granted an interview to SoloAzar, in which he commented about the firm's experience at the recent SBC Barcelona edition, as well as other subjects, such at the main trends of the sector and future plans of the company.  
Tuesday 26 Sep 2023 / 12:00
SUSCRIBIRSE
Para suscribirse a nuestro newsletter, complete sus datos
Reciba todo el contenido más reciente en su correo electrónico varias veces al mes.
PODCAST
MÁS CONTENIDO RELACIONADO