Events
Konami centered on the face-to-face meet with customers at ICE 2023 edition
2 minutos de lectura
(London, Exclusive SoloAzar).- Eduardo Aching, Vice President, International Gaming Operations at Konami Gaming, Inc, answered some questions to SoloAzar, related to the novelties showcased at ICE London that took place from 7 to 9 Februray. He also highlighted the importance of returning to the in- person meeting with customers, and future clients, after two years of Covid pandemial.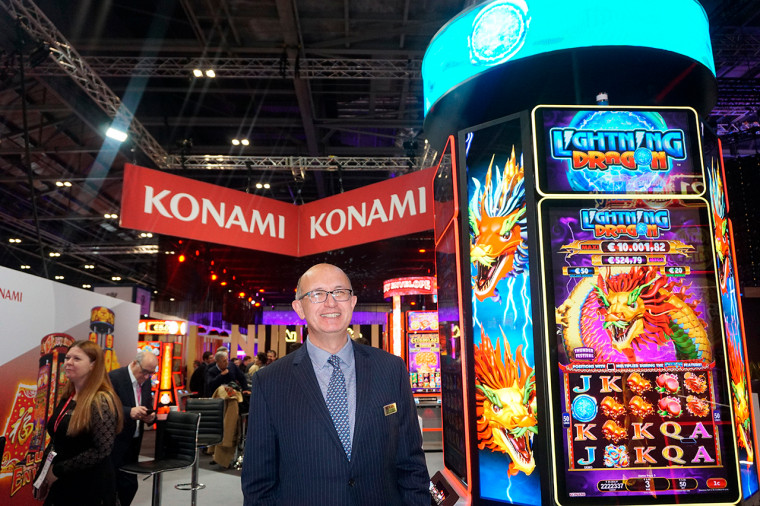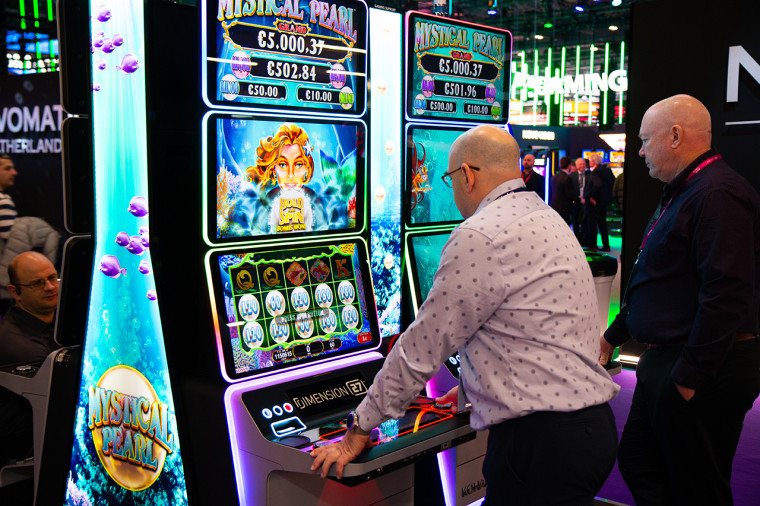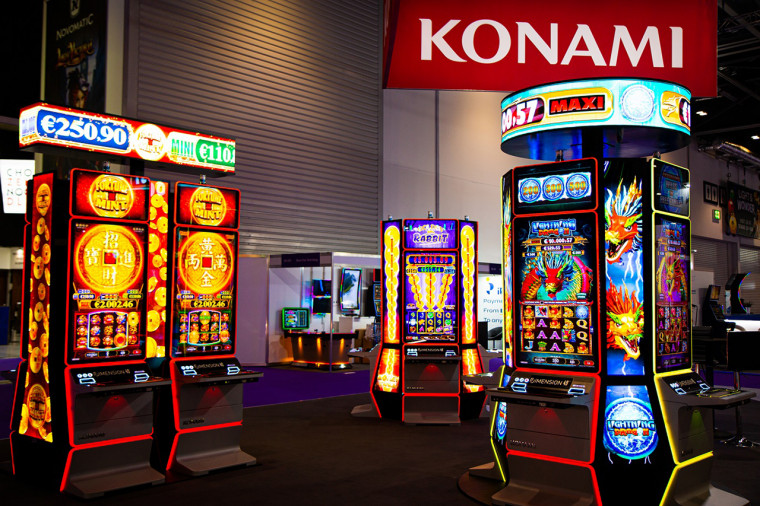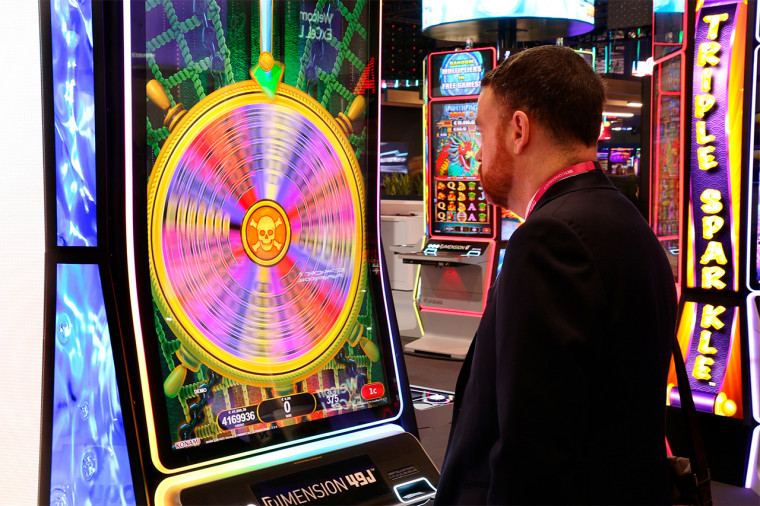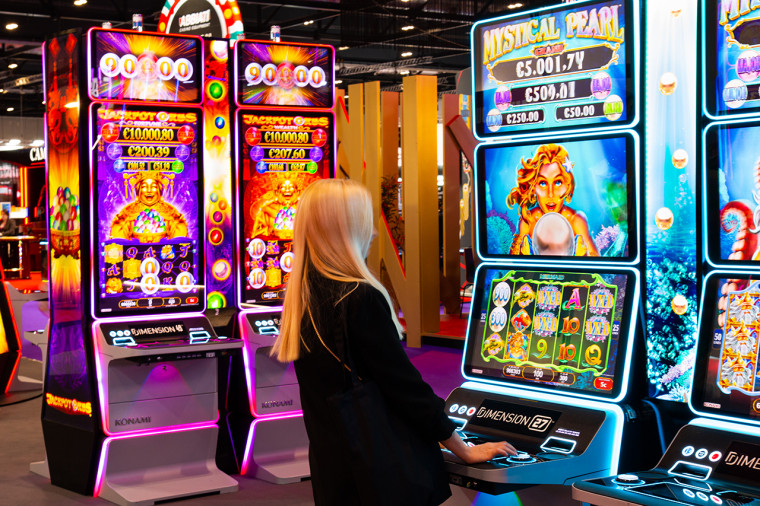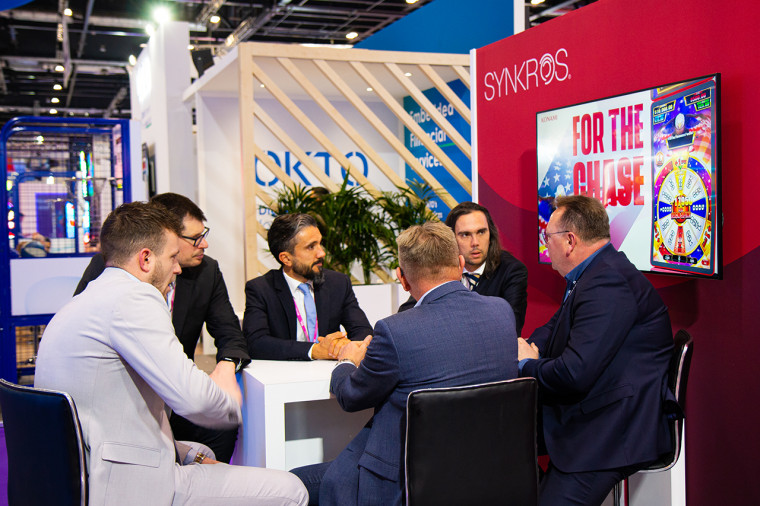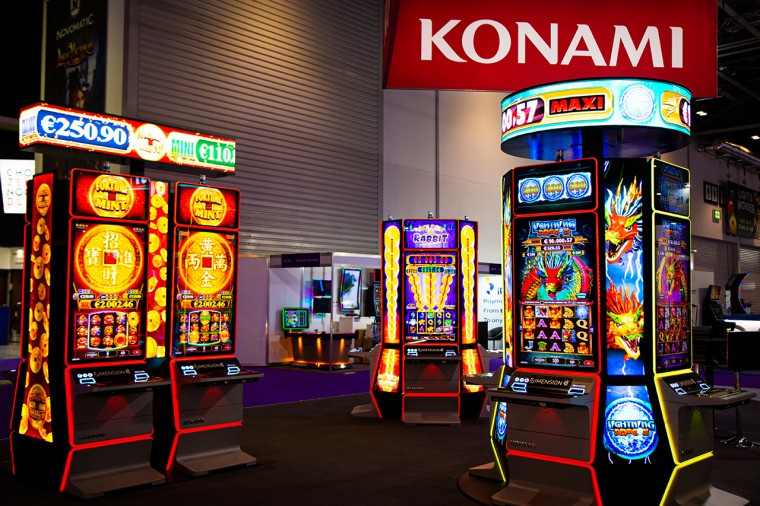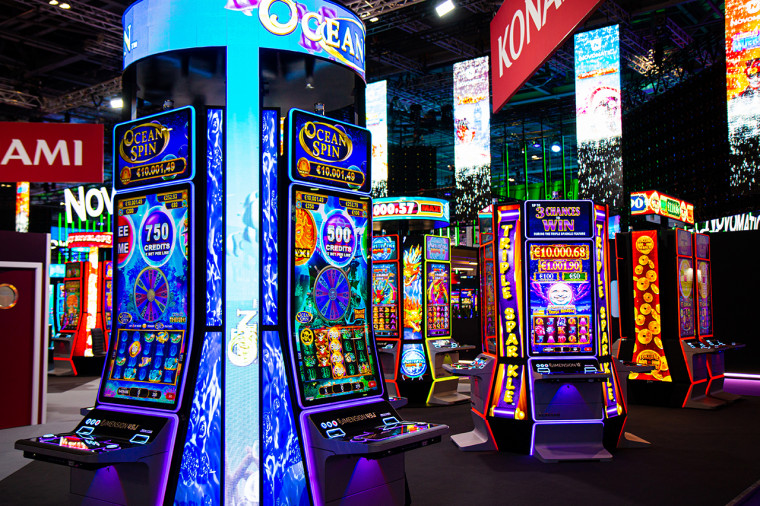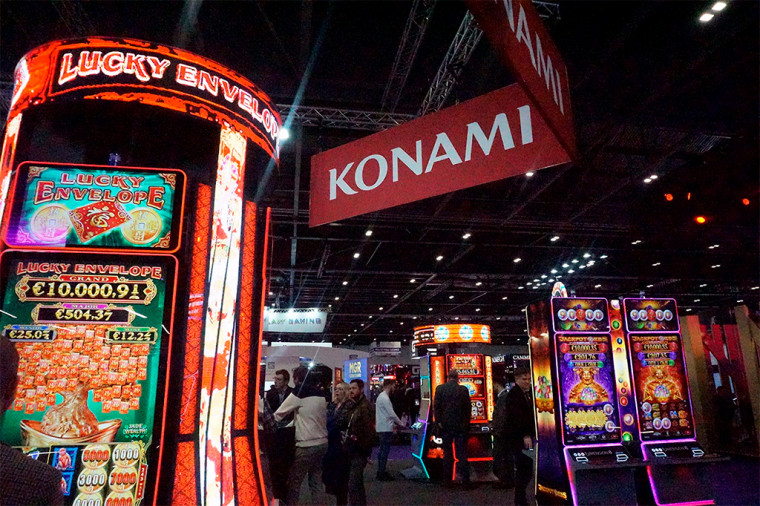 What were the expectations and goals for this ICE edition?
Konami's goals and expectations for ICE 2023 centered on meeting with customers in-person, following several years apart. This year marked Konami's first return to ICE since 2020, so our team was thrilled for the chance to connect with customers face-to-face, to understand their unique needs and ambitions moving forward. In addition, Konami celebrated the ICE debut of its expanded DIMENSION line, including DIMENSION 49 and DIMENSION 27. It was very important to us and our customers that we share these latest slot hardware options, with the newest popular games and configuration options.

What novelties did you present?

Konami's entire stand was a showcase for the newest DIMENSION line of slot products. We included proven popular series like Ocean Spin, Fortune Mint, Lucky Envelope, and Mystical Pearl—all with eye-catching marketing packages.
Ocean Spin and Lucky Envelope were shown at ICE on our award-winning DIMENSION 49J, with a curved portrait screen. But the games are also compatible with Konami's DIMENSION 49 portrait flat screen machine. Fortune Mint is a series that has proven very popular for its mystery multiplier features and strong progressive jackpot math, and this series was shown at ICE on DIMENSION 49 with two base game options. On our DIMENSION 27 stacked screen cabinet, we featured an underwater themed game called Mystical Pearl with its lucky credit collection bonus and free games with exciting multipliers.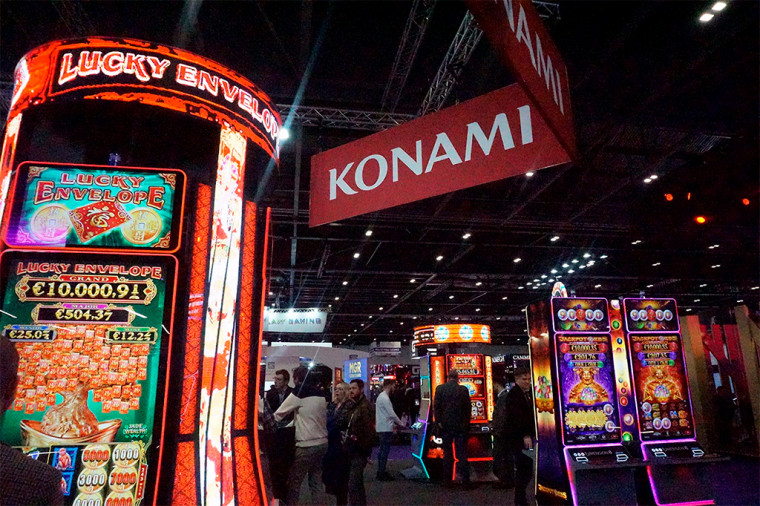 How was the visitors feedback like?

The feedback that Konami received at ICE 2023 was very positive. Many guests were impressed with the new DIMENSION slot products, as well as the depth and variety of the Konami content that's available today for launch.
In which markets is your company currently present?

Our casino games and technology can be found throughout Europe. Much of the gaming entertainment we deliver to Europe is through Konami's exclusive international distributors, with whom we've worked for many years.
How do you see the European market at the moment?

The European market is rapidly improving at the moment, and several operators have indicated that they have surpassed—or are very close to surpassing—their figures and business results from 2019.
What is your opinion regarding the change of location of ICE expo for 2025 and in which of the 4 cities (Madrid, Barcelona, Paris and London) would you like this show to be held?

For Konami, the most important consideration is the level of convenience for our customers. Our hope is that the chosen location will be simple and easy for our customers to visit. All the options are great candidates, supporting the necessary travel, hospitality, and exhibition infrastructure for a tradeshow of this size and professional caliber.
Can you tell us the goals and plans for this year and in which countries would you like to expand or grow?
As business markets are improving worldwide, Konami and its distributors are ready to continue strong product service and delivery to customers across the globe. We have a great lineup of reliable machines, each with a pipeline of original content. It is important that we expand these top games to more customers.

Which other trade shows are you going to participate this year?
Konami's next upcoming event is the 2023 Peru Gaming Show (PGS), where we will continue our DIMENSION series launch.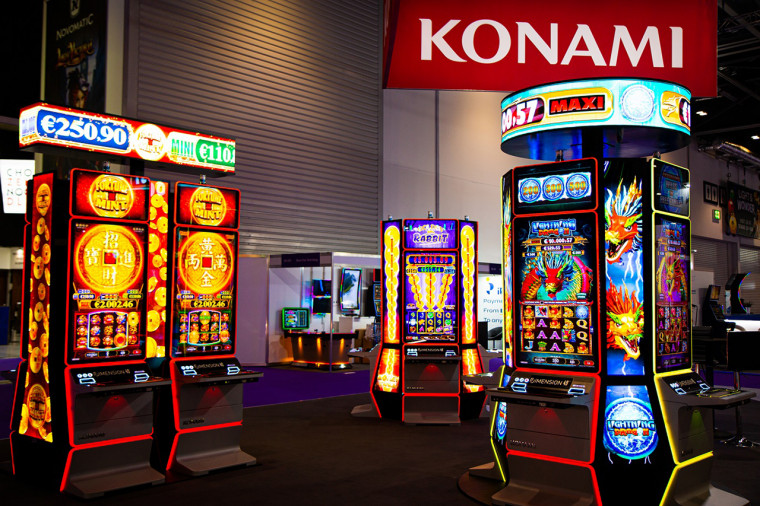 Categoría:Events
Tags: Konami, ICE London, slot, SYNKROS,
País: United Kingdom
Región: EMEA
Event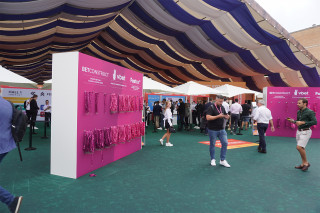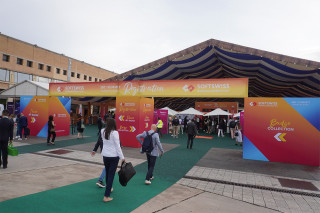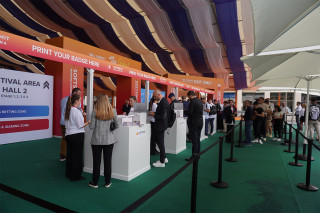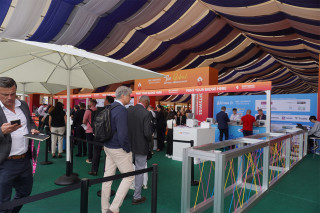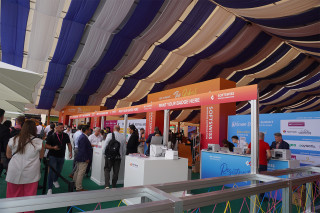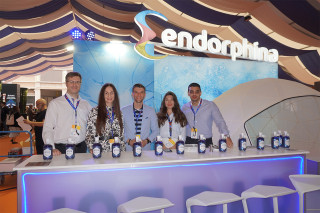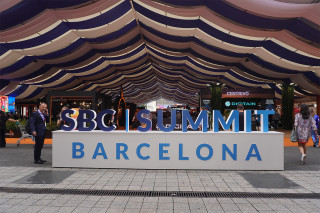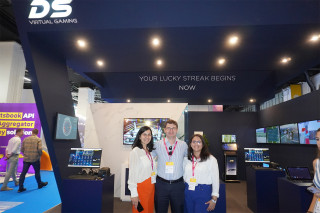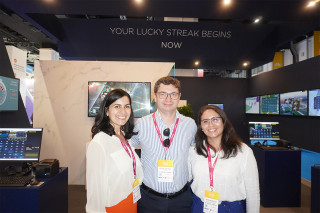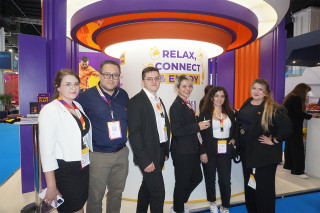 SBC Summit Barcelona 2023
19 de September 2023
(Barcelona, SoloAzar Exclusive).- Marcos Isla Casares, Account Manager at Belatra Games Latam, granted an interview to SoloAzar within SBC Summit Barcelona. He spoke about the company, the novelities showcased at the tradeshow and future goals of the company, among other issues.
Tuesday 03 Oct 2023 / 12:00
(Barcelona, SoloAzar Exclusive).- Teni Grigoryan, head of Sales Department at Galaxsys, granted an interveiw to SoloAzar in which she described the novelties that the firm presented at SBC Summit Barcelona, including "the queen of the show, the Ninja Crash game which recently has been booming in the Brazilian market". She also highlighted the presence of the gootball legend, Mr. Luis Figo at their stand. Finally she also talked about the future plans of the company.
Monday 02 Oct 2023 / 12:00
(Barcelona, SoloAzar Exclusive).- Dennis Algreen, Marketing Director at SBC, granted an interview to SoloAzar in which he made an evaluation about the organization of the recent SBC Summit Barcelona, that took place from September 19 to 21 at Fira Barcelona Montjuïc, in Barcelona, Spain. He also talked about the achievements of the show, and the new destination on 2024, the Feira Internacional de Lisboamarkets, in Lisboa, Portugal, among other issues.
Monday 02 Oct 2023 / 12:00
SUSCRIBIRSE
Para suscribirse a nuestro newsletter, complete sus datos
Reciba todo el contenido más reciente en su correo electrónico varias veces al mes.
PODCAST
MÁS CONTENIDO RELACIONADO