Events
NOVOMATIC at GAT Expo: the firm introduced biometrics to gaming with its NOVOVISION™ management system
2 minutos de lectura
(Cartagena, SoloAzar Exclusive).- Max Bauer, Novomatic VP Latam & Caribbean, together with Manuel Del Sol, CEO at Novomatic Gaming Colombia granted an interview for SoloAzar related to the participation of the firm at GAT Expo Colombia. They both are very enthusiastic about their expansion on the Latin American market and are truly grateful to all the Novomatic teamwork.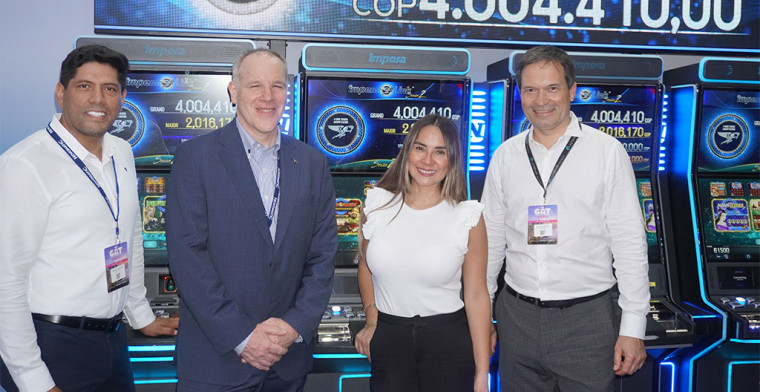 How was the experience at the latest GAT edition and why is it important for the company to be at GAT Colombia?
Max Bauer: GAT Expo is the show par excellence in Colombia and of great significance for the region. We have been participating in it for years and will continue to do so because we are deeply committed to the industry and all its players. It is also worth mentioning that all our experiences with the GAT team have been excellent and the economic results have always been in line.
We also participated at the SAGSE Buenos Aires and are already looking forward to the PERU GAMING SHOW, which will take place on June 14-15 at the Jockey Exhibition Center in Lima. Trade shows and congresses are key meeting places with our customers and partners. Our presence at such industry events is a fundamental part of our business strategy, and an effective way of keeping up to date with the latest trends and developments.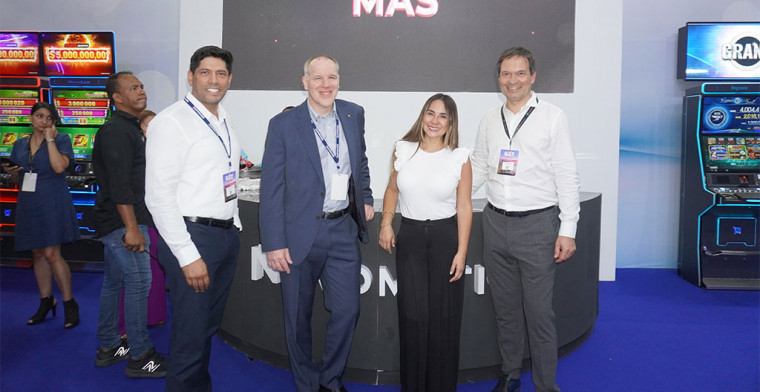 What innovations have you launched there?
Manuel Del Sol: At this year's GAT, we wanted to surprise the market by unveiling what we understand to be a milestone in the gaming industry. Biometrics is one of the most attractive technologies in recent years and NOVOMATIC has incorporated it into gaming with its NOVOVISION™ casino management system.
NOVOVISION™ is a tool that heralds a different experience that we previously only saw in movies. The person walks up to the reception, registers, transfers money to their profile and then uses their fingerprint to enjoy the game. This is just a brief description of the player experience. The range of benefits for the operator is immense: increased security, prevention of fraud, reduction of hardware, peripherals and supplies and optimisation of manpower.
The system is already active in more than 40,000 gaming machines, 3,000 betting terminals and 1,300 ATMs worldwide, and was awarded at the European Casino Awards as "Best Software Product". In short, we are talking about a highly robust solution that is unparalleled in the industry.
As far as GAT is concerned, both operators and attendees in general were highly impressed with the entire NOVOVISION™ registration process and general user experience.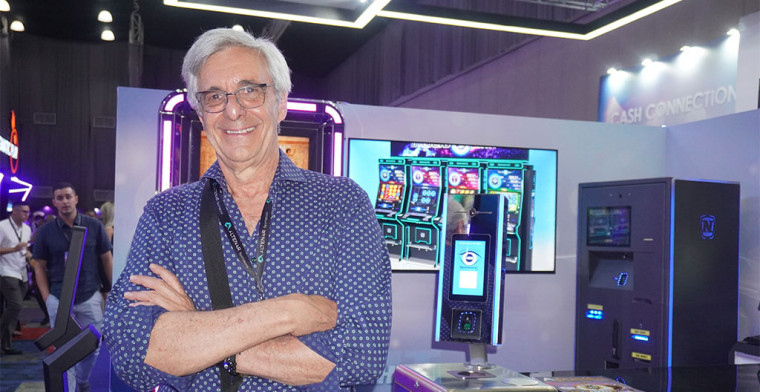 What opportunities does the company have in the Colombia market?
Manuel Del Sol: We see a great acceptance of our Linked Jackpot offers in Colombia. In fact, the growth in sales of this product line has been exponential in the last year.
More than 30 of our jackpots are already active in Colombian venues to date, and we have orders for between 50-60 additional jackpot installations in the months to come. This popularity is due to the great attractiveness and playability of these products, but also because of our clear customer focus. We are also working on an initiative that goes beyond the product itself and focuses on working closely with operators to launch these solutions in the venues.
What is your vision of the regulation in the Latam region?
Max Bauer: At NOVOMATIC, we are convinced that regulated markets are indispensable for the growth and sustainability of the gaming industry. The regulatory framework is essential to ensure the integrity of the gaming offer and the player protection measures in place, as well as to guarantee fair competition between all providers.
In line with this vision, we offer safe and responsible products and solutions, and we collaborate closely with both regulators and operators.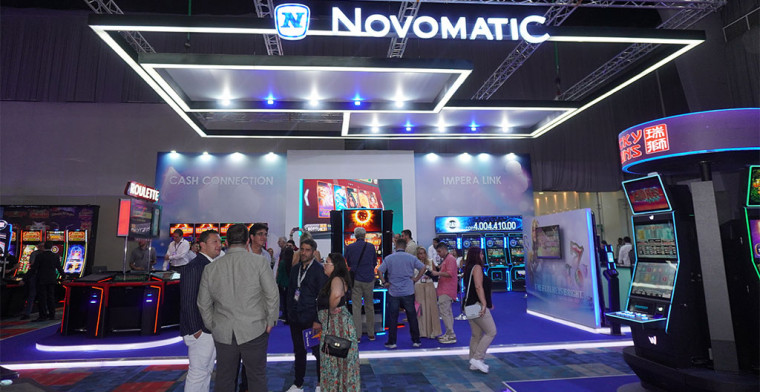 Any comment about the change of place of GAT show?
Manuel Del Sol: The presentation and functionality of the stand is the key to attracting and retaining the attention of visitors at events of this nature. For the previous edition of the show, we already created a very attractive stand concept, which was very well received by the customers. At this year's edition of the show, we also encountered a set of additional activities that successfully accompanied the overall concept of the event, and we highly welcome such initiatives.
Max Bauer: I would like to take this opportunity to thank the team at GAT for their organisation and effort and to give my deep appreciation to the local NOVOMATIC Gaming Colombia team for the excellent results. It is a pleasure to work with all of them.
Categoría:Events
Tags: NOVOMATIC, slot, GAT EXPO Gaming & Technology,
País: Colombia
Región: South America
Event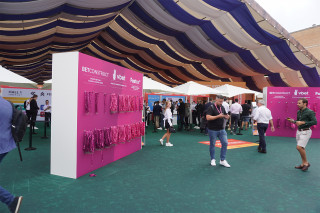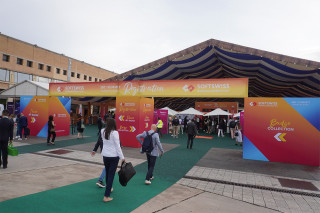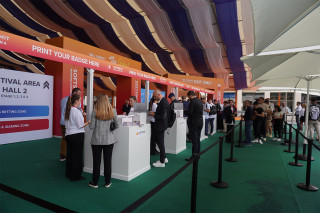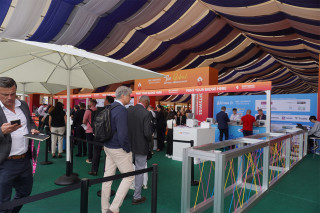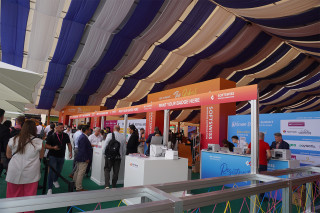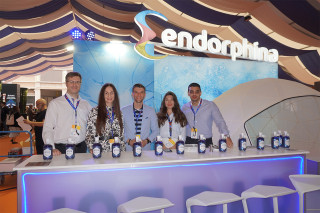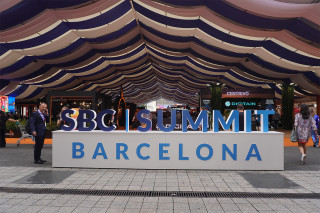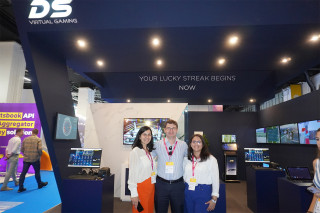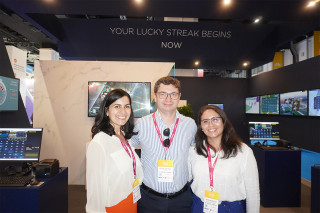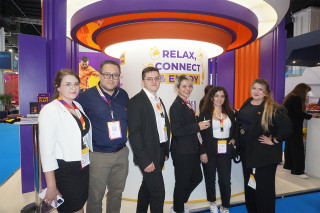 SBC Summit Barcelona 2023
19 de September 2023
(Barcelona).- Sportingtech, Full-service betting and gaming platform provider, cemented its industry status with another notable appearance at the recent 2023 edition of SBC Summit Barcelona.
Wednesday 27 Sep 2023 / 12:00
(Malta).- Soft2Bet continues to dominate iGaming events, this time with a comprehensive presence at the SBC Summit Barcelona. Held from September 19-21, the event featured industry leaders, panel discussions, and cutting-edge solutions, with Soft2Bet stealing the spotlight.
Wednesday 27 Sep 2023 / 12:00
(Sofia).- Award-winning game development studio Evoplay has been recognized for its outstanding previous 12 months at the SBC Awards 2023, receiving the award for Industry Innovation of the Year.
Wednesday 27 Sep 2023 / 12:00
SUSCRIBIRSE
Para suscribirse a nuestro newsletter, complete sus datos
Reciba todo el contenido más reciente en su correo electrónico varias veces al mes.
PODCAST
MÁS CONTENIDO RELACIONADO