Events
The Casino Esport Conference announced upcoming CEC and CEC – U 2023 in Las Vegas
2 minutos de lectura
(Las Vegas).- The CEC and CEC – U will be held at Alexis Park Resort 375 E Harmon Ave, Las Vegas, NV. The CEC, which has been held for the past 7 years in Las Vegas, is now including an extra classroom/workshop event called CEC- U. The main CEC is packed with speakers and panels that will at its core cover Esports, video gaming, and more.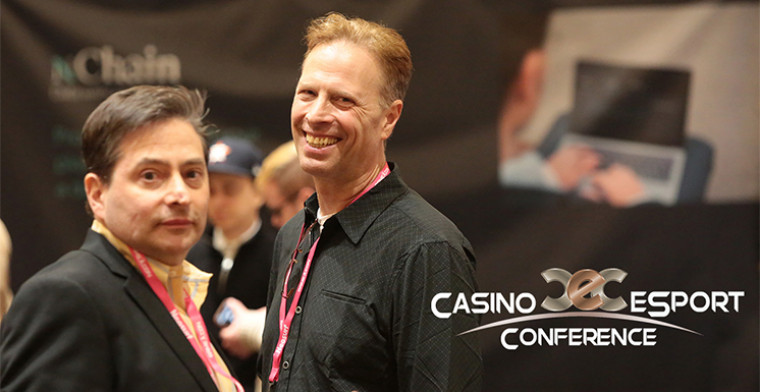 Casino Esport Conference Las Vegas, NV 2023 and the new Casino Esport Conference University (CEC – U). This event is also a great opportunity for companies looking to get into this lucrative space. The CEC covers many topics related to entertainment that we call Techtainment.
You do not need to be in the Casino industry to attend, our event will also be open to many non-wagering operators, municipalities, and anyone in entertainment.
5 top reasons you must attend the CEC Las Vegas:
There is so much content and participants in this year's world's only Casino Esport Conference
Here is what to expect just scratching the surface:
1. Pro Athletes
2. Tournaments with prizes
3. Trip to special locations in Las Vegas
4. World-class training and panels
5. Mixers/Networking events plus Breakfast/Lunch each day
Pro athletes are also into Esports and Wagering, competitions, and investment. Come meet them and hear how they are working in this fast-growing lucrative business.
Charles Oakley
Ahman Green
Johnathan Wendel (Fatality)
Take part in our very first two-day Esport Tournament and win a great prize. You will get to compete against others, in games like asteroids and bust a move. Top prizes include gamer furniture and more.

Get ready, for an off-the-hook mixer experience at the Illuminarium, where you will be able to stomp on an Asteroid and take a trip to space sponsored by Lightware.
Lightware Visual Engineering is the leading manufacturer or state-of-the-art signal management and connectivity solutions, delivering tried-and-trusted technologies for the global AV market for 25 years. Illuminarium Experiences is a breakthrough global experiential entertainment company, creating the next generation in immersive experiences. Actual filmed content is used to showcase real-world, authentic sights and scenes, created by worldwide leaders in cinematic and interactive content, presented in custom-designed venues called 'Illuminariums.'Due to the need for uncompromising visual quality, pixel-prefect, uncompressed video signals were a must, along with latency-free delivery, which was seamlessly provided by Lightware's UBEX optical extenders by bringing the best features of both traditional and AV-over-IP technologies together.
During the upcoming CEC Mixer Event taking place in Illumiarium Space Experience in Las Vegas at Area 15, guests can enjoy cocktails and curated eats, surrounded by cutting-edge projection and audio systems that will transport them to the 'deep space' through a truly immersive experience, powered by Lightware.
Transportation to and from Alexis Park Resort at 4:45 PM on day one (CEC-U) provided By Lightware.
Exclusive Special first-time CEC event.
An all-inclusive guided prepaid tour of Area 15, Omega Mart, and Meow Wolf, (the normal ticket price is included with your CEC pass). Sponsored by Meow Wolf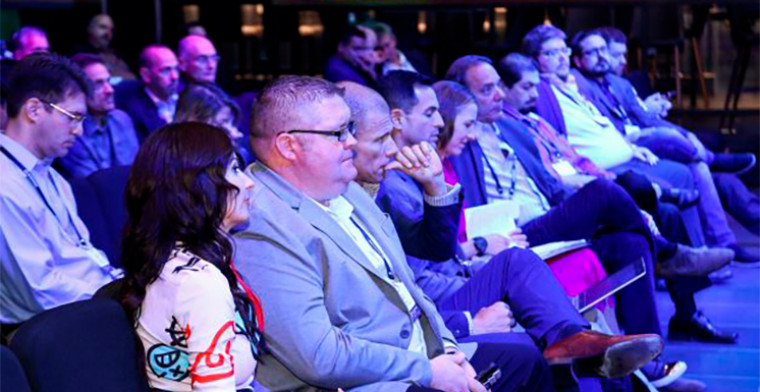 DAY 1
CEC-U includes hands-on class-style training.
Gaming Labs International for the first time is providing education and information on Esports and how to integrate it into your igaming/online and land-based casinos.
DAY 2 and DAY 3 unique style Expo, Panels networking provides tons of information and tools to move your Esport ventures onward and upward.
Featured speakers include:
Jan Jones Blackhurst - Executive Director, UNLV Black Fire Leadership Initiative Caesars Entertainment Board of Directors Chief Executive in Residence, UNLV International Gaming Institute.
Jan Jones Blackhurst is a long-time political and business leader who spent most of the 1990s as the first woman mayor of Las Vegas and as one of the most popular mayors in Vegas' history.
Michael Kilpatrick Morton - Senior Policy Counsel Administration Division Nevada Gaming Control Board.
Seth Schorr - Chairman, Downtown Grand and CEO, Fifth Street Gaming.
Lukas Eggen - An award-winning journalist and podcaster in Las Vegas. He co-founded LAN Parties: A Gaming and Esports Podcast at the Las Vegas Review-Journal with Ryan Smith in 2020. Lukas conducts interviews with a variety of people in the gaming and esports industries while helping the local esports scene in Las Vegas grow and thrive.
Oliver Lovat - His expertise is in customer-facing real estate and the evolution of Las Vegas, serving as faculty at City, University of London Business School in London, as regular contributor at the UNLV and previously as faculty at The University College of Estate Management, lecturing on strategic asset management.
Some of the major topics include:
• Gambling and Wagering
• Collegiate Esports
• Professional Esports
• Esports and video gaming eco-systems and cultural aspects
• Esports Marketing.
• Tourism Impact
• Hardware
• Hosting Esport Tournaments
• Esports and igaming
• Esports Legal and Regulation
• Investment
• Casino of the Future
• Immersive experiences
• Innovation UNLV (Black Fire) and Stockton U
History of the CEC
The CEC was started 7 years ago by the Fox brothers Ari and Ben Fox to teach and integrate the gambling and esports industries to pave the future for the brick-and-mortar and online casino market. Today the CEC has expanded its education conferences to include Web 3, NFTs, the Metaverse, Immersive experiences, and VR.AR and MR among other topics. These subjects are presented by people within these fields to the casino industry to educate and share ideas with those outside the casino industry.

This helps enlighten the gambling industry about the possibilities of what the CEC calls Techtainment. These expansive discussions are taught at the annual Las Vegas CEC which will be held from February 27 to March 1, 2023, at Alexis Park in Las Vegas. The CEC/EIC is a newer summit that will mainly focus on esports.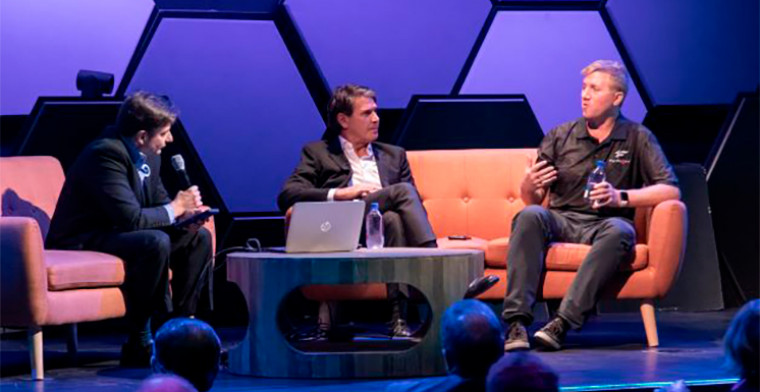 Categoría:Events
País: United States
Región: North America
Event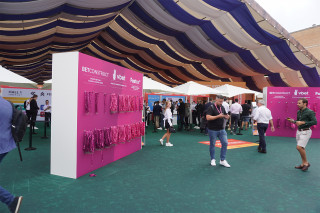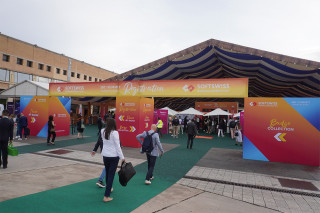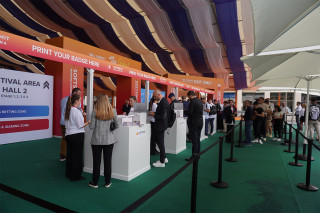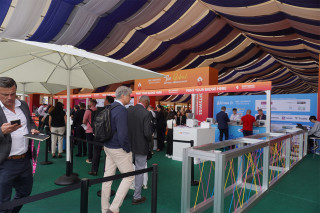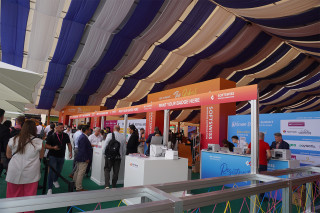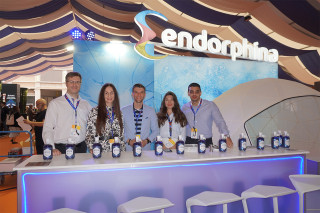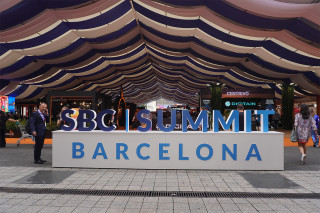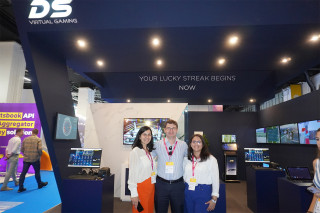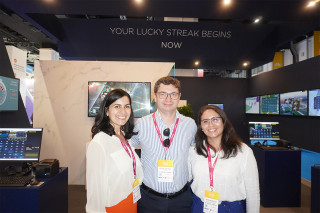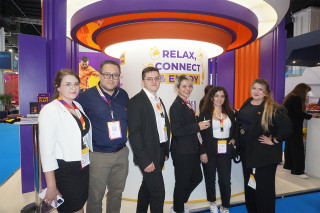 SBC Summit Barcelona 2023
19 de September 2023
(Madrid).- R. Franco Digital stood out from the crowd at the recent SBC Summit Barcelona 2023, one of the most important events in the gaming industry internationally.
Tuesday 26 Sep 2023 / 12:00
(Malta).- SBC Summit Barcelona has come to an end and FBMDS made a resounding impact at this year's event, that took place from September 19th to 21st in Fira Barcelona Montjuïc. Let's take a moment to relive the highlights of our journey in this blog article!
Tuesday 26 Sep 2023 / 12:00
(Barcelona, SoloAzar Exclusive).- David Yatom Hay, General Counsel at Soft2Bet, granted an interview to SoloAzar, in which he commented about the firm's experience at the recent SBC Barcelona edition, as well as other subjects, such at the main trends of the sector and future plans of the company.  
Tuesday 26 Sep 2023 / 12:00
SUSCRIBIRSE
Para suscribirse a nuestro newsletter, complete sus datos
Reciba todo el contenido más reciente en su correo electrónico varias veces al mes.
PODCAST
MÁS CONTENIDO RELACIONADO