Events
"Today, online gaming in the Bahamas offers players a wide variety of options:" José Carlos Figueroa-Troche, GLI
2 minutos de lectura
(Bahamas, Exclusivo SoloAzar).- José Carlos Figueroa-Troche, Caribbean Regional Manager, GLI, chatted with SoloAzar about the future participation at CGS Bahamas, where GLI will lead a discussion during the Regulators Roundtable with representatives from the Bahamas, Puerto Rico, and Turks and Caicos, within the Caribbean Regulators Forum to be held May 2nd.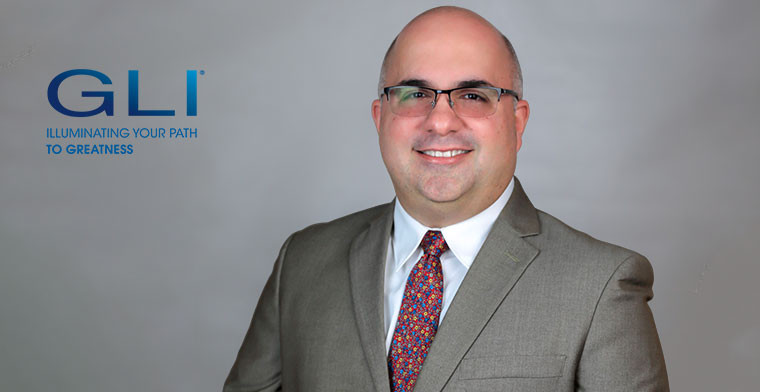 On May 2, the "Caribbean Regulators Forum" will be held. Can you give us details about GLI's participation in this forum?
During the Regulators Forum, GLI will lead a discussion during the Regulators Roundtable with representatives from the Bahamas, Puerto Rico, and Turks and Caicos. Topics for discussion include regional gaming status of gaming operations, challenges to expand gaming, opportunities for expansion, and the use of technology to implement them. All these countries have gone through changes over the last five years in terms of regulation and adoption of new gaming verticals, and their experience will lay the groundwork for very interesting insights and learning opportunities for all attendees.
How does GLI view the gaming industry in the Bahamas today?
Bahamas has been strong in the gaming industry with a regulatory body that offers confidence for investment and that protects the jurisdiction's reputation. Their casinos are located in world renowned resorts that offer the latest technology, events, and entertainment. GLI has been part of the certification of their equipment and performs audits to validate compliance with the jurisdictional requirements. The online gaming side keeps growing, which means more suppliers are coming to the Bahamas to get licensed and offer their products. Today, online gaming in the Bahamas offers players a wide variety of options, including lottery games, sports betting, and casino games as part of their platform. New games are constantly being added, and we are proud to support all the operators and suppliers in this jurisdiction as they continue to grow.
What expectations do you have regarding CGS Bahamas?
CGS has always provided opportunities to improve the Caribbean gaming markets and offer new tools of development for their industry. The Caribbean region has a significant number of new regulators that will benefit on the experiences of the local market, the conference agenda, and the interaction with the suppliers. All attendees will get the opportunity to offer their views on the future of the industry, learn about the opportunities in the region, and meet key people that could assist them in completing their goals. We look forward to meeting with all our clients from the region and supporting all participants on their future needs to expand the gaming industry in their jurisdictions.
Categoría:Events
Tags: GLI, Gaming Laboratories International,
País: Bahamas
Región: Central America and Caribbean
Event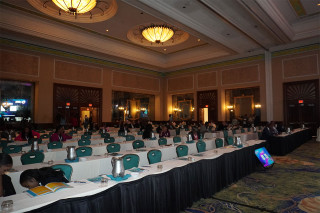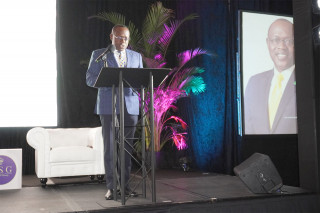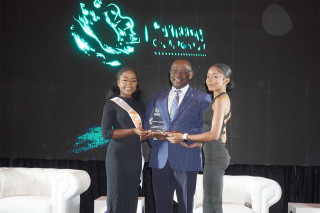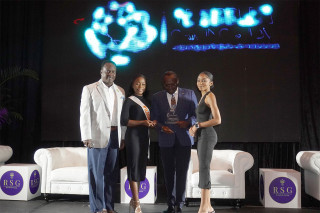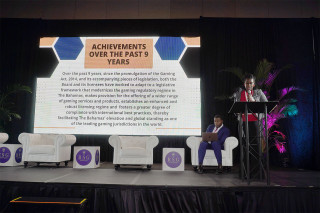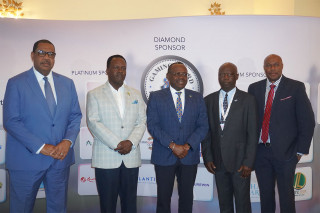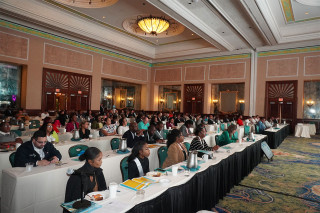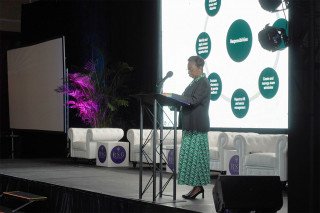 CGS Bahamas 2023
02 de May 2023
(Bahamas, SoloAzar Exclusive).- For Elizabeth Leiva, CEO of CGS GROUP, the balance of the recent edition of CGS Bahamas and the Regulators Forum was very positive. "The gaming industry in the Bahamas is constantly growing, regulated and changing," says Leiva, as she prepares for CGS LATAM, which will take place in a few weeks in Santiago de Chile.
Friday 19 May 2023 / 12:00
(Nassau, SoloAzar Exclusive).- David Fica Jaque, Founder and CEO of Land Vegas, presented in CGS Bahamas a preview of what will be Land Vegas, a Metaverse focused on entertainment and games, with sports betting and casino games. Exclusively with SoloAzar, he talked about his experience at the trade show and his plans for this year.
Monday 15 May 2023 / 12:00
(Bahamas, SoloAzar Exclusive).- SoloAzar interviewed exclusively the regional sales director for Central America and the Caribbean of Avigilon, Norberto Torres, during the Caribbean Gaming Show (CGS) held on May 3rd and 4th in the Bahamas. In this article he tells us about the work they are doing, and the importance of being present in this event, as well as the firm´s plans for the future.
Tuesday 16 May 2023 / 12:00
SUSCRIBIRSE
Para suscribirse a nuestro newsletter, complete sus datos
Reciba todo el contenido más reciente en su correo electrónico varias veces al mes.
PODCAST
MÁS CONTENIDO RELACIONADO