Events
Win Systems to showcase its latest solutions at GAT Expo in Colombia
2 minutos de lectura
(Miami).- Win Systems, a leading provider of technology for the gaming and entertainment industry, will participate with its exclusive distributor in Colombia, Golden Gaming, in the next edition of the GAT trade-show. The event will take place in Cartagena de Indias on March 29th and 30th. The booth of the company will be A10.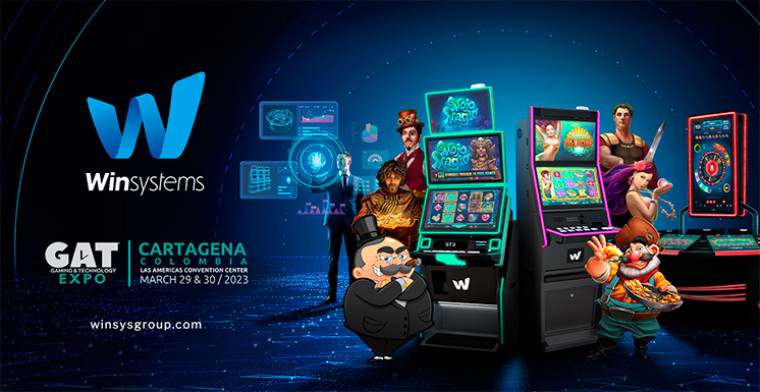 Win Systems will be present at GAT Cartagena as every year,to exhibit its state-of-the-art solutions for casinos. The company will take a step forward in its slots offering, with its incredible ST3 and Rhapsody cabinets, which already have +100 games in its extensive library. In addition, it will present its new and spectacular Goddess Link and Jin Long games and the launch of two multi-games: Adventure and Orion.
The company will also showcase its iconic Gold Club multi-position electronic roulettes, which are extremely popular in the Colombian market. Win Systems will exhibit at GAT its latest release Gold Club series 25, which is available for its entire range of roulettes. The series 25 already achieved great success in the markets where it has been introduced, thanks to its exclusive design in red and black colors, with attractive lighting that makes it incredibly eye-catching from any point of the casino. The series 25 has renewed software, including a new game layout design. In addition, it includes the Lucky Number jackpot.
Eric Benchimol, CEO of Win Systems, commented: "We are very pleased to participate once again in GAT, since Latin America is one of the main markets for Win Systems. Our position in Colombia has been highly strategic for several years and we enjoy great recognition from both operators and players. The solutions we will present at the trade-show are adapted to the needs of this market. In addition, having Golden Gaming as a strategic partner in the country allows us to respond to the high demands of the Colombian market and continue competing at the highest level".
Win Systems will be present at GAT Cartagena de Indias on stand A10. In order to have a meeting with Win Systems personnel, send an e-mail to marketing@winsgroup.com or call +34 935 308 049.
Categoría:Events
Tags: Win Systems,
País: United States
Región: North America
Event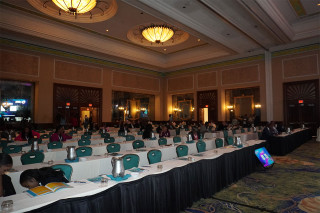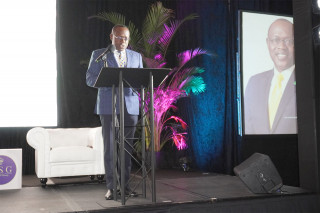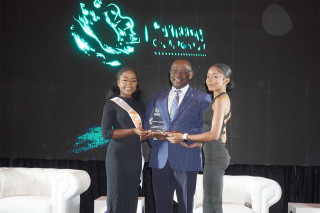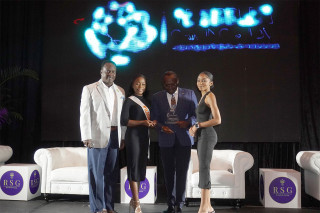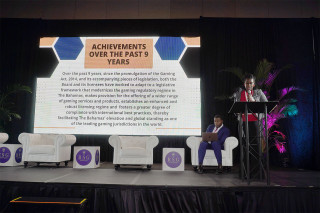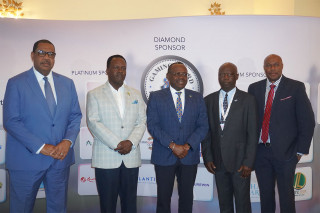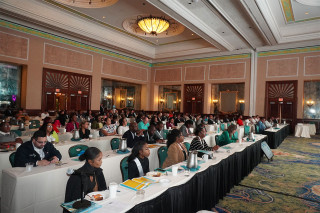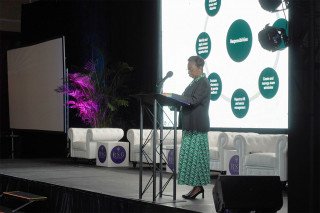 CGS Bahamas 2023
02 de May 2023
(Bahamas, SoloAzar Exclusive).- For Elizabeth Leiva, CEO of CGS GROUP, the balance of the recent edition of CGS Bahamas and the Regulators Forum was very positive. "The gaming industry in the Bahamas is constantly growing, regulated and changing," says Leiva, as she prepares for CGS LATAM, which will take place in a few weeks in Santiago de Chile.
Friday 19 May 2023 / 12:00
(Nassau, SoloAzar Exclusive).- David Fica Jaque, Founder and CEO of Land Vegas, presented in CGS Bahamas a preview of what will be Land Vegas, a Metaverse focused on entertainment and games, with sports betting and casino games. Exclusively with SoloAzar, he talked about his experience at the trade show and his plans for this year.
Monday 15 May 2023 / 12:00
(Bahamas, SoloAzar Exclusive).- SoloAzar interviewed exclusively the regional sales director for Central America and the Caribbean of Avigilon, Norberto Torres, during the Caribbean Gaming Show (CGS) held on May 3rd and 4th in the Bahamas. In this article he tells us about the work they are doing, and the importance of being present in this event, as well as the firm´s plans for the future.
Tuesday 16 May 2023 / 12:00
SUSCRIBIRSE
Para suscribirse a nuestro newsletter, complete sus datos
Reciba todo el contenido más reciente en su correo electrónico varias veces al mes.
PODCAST
MÁS CONTENIDO RELACIONADO