Exclusive
GLI predicts a 2023 with more opportunities in new markets and new regulations
2 minutos de lectura
(Estados Unidos, SoloAzar Exclusive).- SoloAzar made an interview with Karen Sierra-Hughes, Vicepresident Latin América & Caribbean and with Georges Didier, Latin American Regional Director, both from Gaming Laboratories International (GLI). They analyze the past year 2022 and talk about the expectations, and projects for the current year 2023. They mentioned the needs on the regulated markets the firm is already working with, and the possible new markets such as the one from Brazil.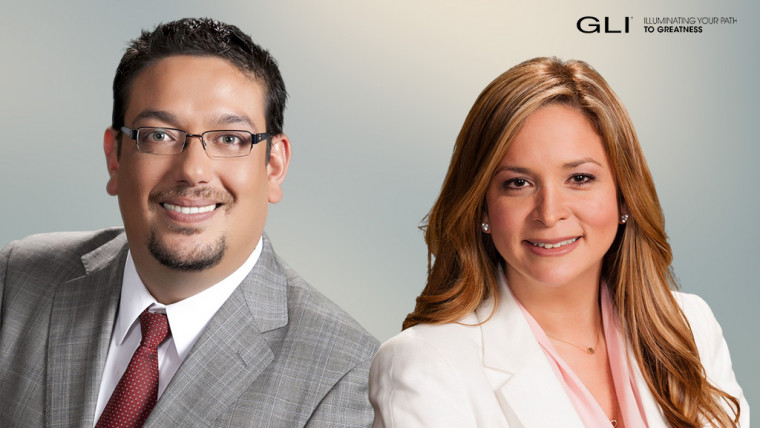 How has been this year for the company?
KAREN SIERRA-HUGHES
Seeing how the pandemic has been gradually overcome, at GLI we decided to invest more in our internal resources to be able to offer and meet the needs of the market.
It is important to mention that along with the hiring of more collaborators for the areas of engineering and mathematics, we have also expanded our work team dedicated to business development and government relations at a global level, which includes the addition of Elizabeth Dorgan to the LACSP team of GLI dedicated to Spain.
In 2022 we set out to be even closer to our customers, not only by participating in all industry events, but also by visiting them to ensure that we are always there to support them in their needs and expansion goals.
We walk all jurisdictions to continue developing our expertise, not only regulatory and technical compliance, but also in the market, identifying opportunities that may arise for our regulatory clients, operators, and providers. 2022 has been a year of investment that will favor the industry in general.
What is your evaluation of 2022?
GEORGES DIDIER
2022 has been a very productive year with much progress in the region. We see sustained growth that allows us to predict a 2023 with more opportunities for the different players in the industry.
New regulations have been established, bills to be debated and sanctioned laws that are in the process of regulation. We saw in the different events held in different countries, how important and attractive the region is for different global companies. Technology continues to advance, which represents a challenge for all of us who are committed to the industry.
What projects have you carried out?
KAREN SIERRA -HUGHES
As always, at GLI we have participated in multiple projects through the wide range of global services we offer.
We have worked with regulators in the establishment of technical requirements for their respective jurisdictions, and we have carried out certifications for operators and manufacturers of games, sports betting, lotteries, among others. It should be noted that we have noticed a greater interest on the part of different operators in working not only on the evaluation of the functional part of their products, but also on their responsible gambling programs and security evaluations.
All this demonstrates the maturity and professionalism of the industry in our region and seeks to establish the activity as a Safe activity.
How have you seen the market and how has it resulted for the company?
GEORGES DIDIER
As I mentioned before, the region has grown remarkably when it comes to internet gaming and sports betting.
Some examples that demonstrate growth are the tenders published by the provinces of Cordoba and Mendoza, the approval of the remote gaming law that is pending to be regulated in Peru, and the bill presented in Chile for remote betting, among others. In the Caribbean we have also seen important advances such as the opening of the sports betting market and the development that will continue in 2023.
Regarding face-to-face gaming, we see that many jurisdictions have returned to their pre-pandemic income levels and in some it has even been exceeded. The industry increasingly understands the importance of diversification and it does not exclude us as a company.
All these changes, growth and diversification are reflected in GI's vision and mission, where today our service offer is comprehensive for all our clients. This growth encourages us to continue growing as a company and to guarantee the same quality of comprehensive services to gaming operators, manufacturers and regulators.
What are your expectations for 2023?
KAREN SIERRA-HUGHES
2022 was very positive, however, it closed with changes at the political level that leave for 2023 the possible opening of new markets such as fixed-odds sports betting in Brazil and online gaming and sports betting in Peru.
We hope that in 2023 there will be progress not only in those jurisdictions, but also in the regulatory development of those that still have an opportunity to legalize or expand to new pending gaming verticals.
One of the great attractions of LatAm is that there are still jurisdictions to explore and that some of the regulated jurisdictions are not yet saturated, which means great opportunities for local and international operators and manufacturers.
With the addition of Spain to our LAC division, we seek to develop not only greater opportunities in the local market, but also the expansion of our clients between these different regions and the world. We are very excited about what awaits us in 2023.
For us it is a commitment to move forward with this growth by contributing our experience and global knowledge of the industry. We will continue to participate in all the events in the region, supporting all our clients in their growth, and above all, being the strategic partner that our clients expect to have.
Categoría:Exclusive
Tags: GLI, Gaming Laboratories International,
País: United States
Región: North America
Event
(Sofia, SoloAzar Exclusive).- Milos Pejic, NOVOMATIC Regional Manager SEE spoke with SoloAzar about the performance of the firm at the recent BEGE event, held in Sofia, Bulgaria. He also spoke about the highlights of the event in Sofia, and also the importance of the Balkans region.
Thursday 07 Dec 2023 / 12:00
(Sofia).- CT Gaming presented an exciting range of products at its booth at the BEGE event, that was held on November 22 to 23 in Sofia, Bulgaria. The firm focused on the Casino Management System, the NEXT slot cabinet, and the latest multigames Diamond King 3, Tower Link, and Mermaid's Quest.
Wednesday 06 Dec 2023 / 12:00
(Sofia, Exclusive SoloAzar).-SoloAzar interviewed Milena Tsankarska, Head of Business Development EMEA and Silvia Hristova, Head of CRM both from CT Interactive. They talked about the presence of the firm during the BEGE 2023 expo, that was held on November 22nd and 23rd at the Inter Expo Center in Sofia, Bulgaria. They both commented on the new gaming titles showcased, the highlights of the event, their vision of the bulgarian market and the strategy that the company faces for the upcoming future: "In 2024, Eastern Europe and Bulgaria are expected to continue their growth in the gambling industry".
Monday 04 Dec 2023 / 12:00
SUSCRIBIRSE
Para suscribirse a nuestro newsletter, complete sus datos
Reciba todo el contenido más reciente en su correo electrónico varias veces al mes.
PODCAST
MÁS CONTENIDO RELACIONADO