Legislation
Colorado Governor kills proposal to allow state casinos to loan money to gamblers
Thursday 25 de May 2023 / 12:00
2 minutos de lectura
(Colorado).- Gov. Jared Polis on Tuesday evening vetoed a proposal that was intended to support Colorado's gambling industry. The bill would have allowed casinos to loan money to customers, offering lines of credit of $1,000 or more.
The governor shot the measure down, saying that it would have allowed casinos to take advantage of people with gambling addictions — giving them more and more money as they racked up greater losses.
"The key element I take issue with here is whether persons with a gambling disorder can meaningfully consent to a transaction," Polis wrote in a veto letter.
He continued: "Just as there would be issues with gaining the consent of a person with a substance use disorder who is under the influence, there are also serious issues regarding the ability of a person with a gambling disorder to freely consent to a loan while on a gambling spree."
The bill's bipartisan sponsors had framed the idea of casino loans as a convenience. Instead of traveling with cash, so-called "high rollers" would apply in advance for a line of credit and use that money to finance their gambling. (Credit cards can't be used in casinos, and ATMs are inconvenient, supporters argued.) The casinos would have had to check a person's creditworthiness before offering a loan.
"It's really trying to attract folks that want to gamble … Gives them the opportunity ahead of time to apply for credit with the casino," said Rep. Marc Snyder, a Democratic sponsor. He described it as a tourism bill during a House debate. "It's something that the casinos feel will help them to build and maintain (their) customer base."
The measure was cosponsored by Sen. Dylan Roberts, a Democrat, and Republicans Rep. Ron Weinberg and Sen. Mark Baisley.
Critics countered that "high rollers" sometimes are caught in a gambling addiction, taking unsustainable losses as they're showered with perks.
"My focus is on saving Coloradans money, not exposing them to loans from casinos that could be their financial ruin," Polis wrote, adding that he still supported people's right to gamble.
The bill was already the subject of intense controversy in the House, where it had appeared to fail on its final vote — only to be called back up and have several lawmakers flip their positions, allowing the measure to pass.
Some Democrats harshly criticized the proceedings, saying that "special interests" had pressured lawmakers to flip. Weinberg said that wasn't true — he told CPR News that lawmakers had previously pledged to support the bill, and he had reminded them that their word is their bond.
Separately, Polis vetoed two other measures on Tuesday. One would have changed the rules for "urban renewal" developments. Another would have guaranteed that many workers can accept cash tips. Polis said the cash tip measure was well intended, but that decisions about tipping should be left to the "private sector and the free market of employers and employees."
By Andrew Kenney
Categoría:Legislation
Tags: Sin tags
País: United States
Región: North America
Event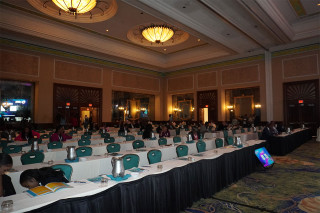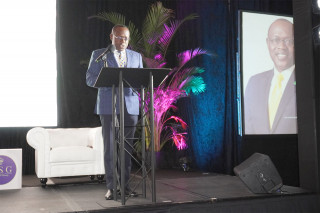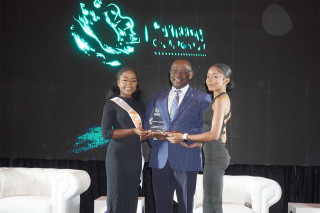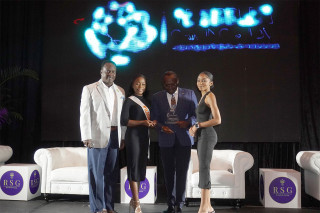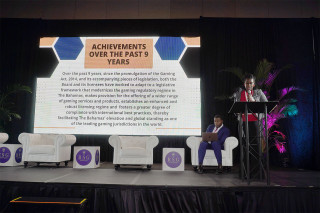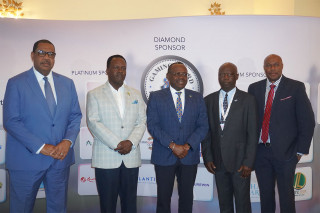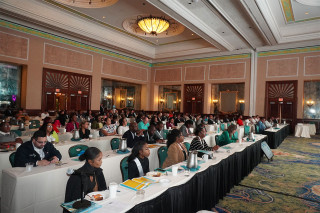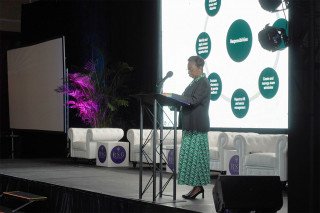 CGS Bahamas 2023
02 de May 2023
(Bahamas, SoloAzar Exclusive).- For Elizabeth Leiva, CEO of CGS GROUP, the balance of the recent edition of CGS Bahamas and the Regulators Forum was very positive. "The gaming industry in the Bahamas is constantly growing, regulated and changing," says Leiva, as she prepares for CGS LATAM, which will take place in a few weeks in Santiago de Chile.
Friday 19 May 2023 / 12:00
(Nassau, SoloAzar Exclusive).- David Fica Jaque, Founder and CEO of Land Vegas, presented in CGS Bahamas a preview of what will be Land Vegas, a Metaverse focused on entertainment and games, with sports betting and casino games. Exclusively with SoloAzar, he talked about his experience at the trade show and his plans for this year.
Monday 15 May 2023 / 12:00
(Bahamas, SoloAzar Exclusive).- SoloAzar interviewed exclusively the regional sales director for Central America and the Caribbean of Avigilon, Norberto Torres, during the Caribbean Gaming Show (CGS) held on May 3rd and 4th in the Bahamas. In this article he tells us about the work they are doing, and the importance of being present in this event, as well as the firm´s plans for the future.
Tuesday 16 May 2023 / 12:00
SUSCRIBIRSE
Para suscribirse a nuestro newsletter, complete sus datos
Reciba todo el contenido más reciente en su correo electrónico varias veces al mes.
PODCAST
MÁS CONTENIDO RELACIONADO