Online Games
LeoVegas Launches GoGoCasino - With Eye to Take Market Shares in Growing Target Group
2 minutos de lectura
(Sweden).- LeoVegas is launching GoGoCasino as the first brand on its proprietary multibrand platform. GoGoCasino complements and diversifies the Group's brand portfolio, which is operated under the collective name "Brands of Leo".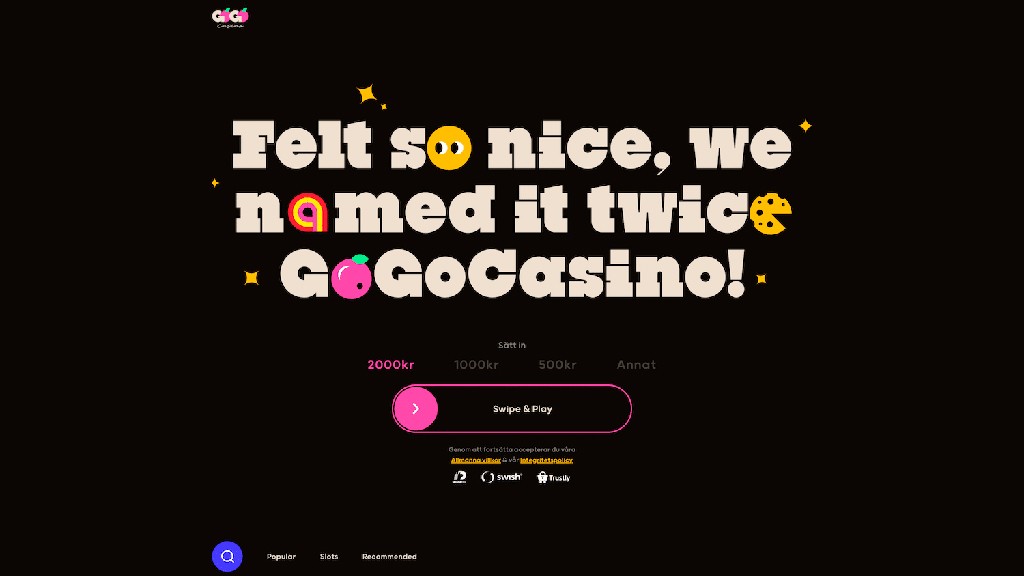 "Shortly after going live with our multibrand portfolio we are now launching GoGoCasino. The brand has a modern and fun tone that conveys a smooth experience and fills a hole in the market," comments Gustaf Hagman, LeoVegas' Group CEO. "For customers who value simplicity and speed, GoGoCasino sets an entirely new standard for the industry. The start and response from customers have been very positive and we are capitalising on the Group's strengths, experience and economies of scale. GoGoCasino is initially being launched in Sweden, but will go live in more markets soon."
GoGoCasino – First brand to be launched on the Group's multibrand platform
GoGoCasino combines the best functions in casino with a high level of user friendliness and alluring design. The brand features an inventive and innovative product that offers one of the industry's smoothest gaming experiences. Try it here: GoGoCasino.com.
GoGoCasino has been developed by a small team that has used existing resources within the Group, all in line with LeoVegas' plan to increase efficiency in the Company with existing resources. The aim of the proprietary multibrand platform is to launch more customised brands.
The multibrand strategy and Brands of Leo are part of the Company's expansion strategy and will contribute to the achievement of the financial targets for 2021 of EUR 600 m in revenue and EUR 100 m in EBITDA.
Categoría:Online Games
Tags: LeoVegas, online casino, online gaming,
País: Sweden
Event
(Sofia).- At an official ceremony hosted by the Black&White Club, part of the Palms Royale Sofia complex, the annual BEGE awards for achievements in the gaming and entertainment industry were given in the presence of senior management officials from the leading companies in the industry.
Thursday 23 Nov 2023 / 12:00
(Sofia).- It is with great pleasure to announce that CT Gaming has been honored with the prestigious 'Casino Management System of the Year' award at the BEGE Awards!
Thursday 23 Nov 2023 / 12:00
(Sofia).- CT Interactive, a leading provider of online gaming solutions, has won three prestigious awards. The company's game "Treasure Chase" was honored with the title of "Online Game of the Year," while CT Interactive itself was recognized as the "Online Provider of the Year" at the BEGE 2023 ceremony. The CEO of the company – Lachezar Petrov won the executive of the year award.
Wednesday 22 Nov 2023 / 12:00
SUSCRIBIRSE
Para suscribirse a nuestro newsletter, complete sus datos
Reciba todo el contenido más reciente en su correo electrónico varias veces al mes.
PODCAST
MÁS CONTENIDO RELACIONADO