Others
GLI® Director of Marketing April Augustine named an Honoree in PR Daily's Prestigious Top Women in Marketing for the Class of 2023
2 minutos de lectura
(Las Vegas).- Gaming Laboratories International (GLI®) is proud to announce April Augustine, Director of Marketing, has been named to PR Daily's Top Women in Marketing Awards List for 2023 in the Tech/Digital Marketers category.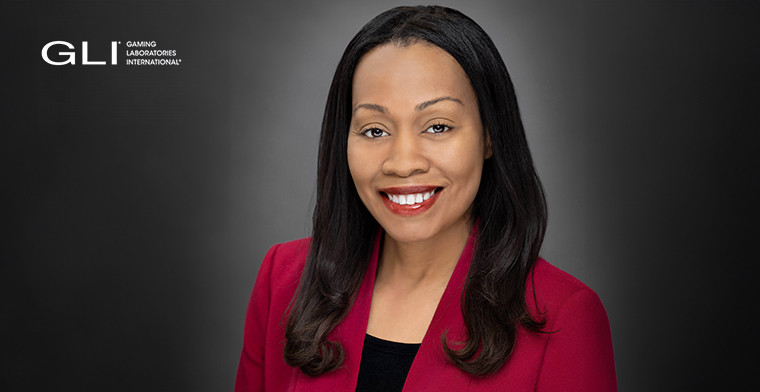 PR Daily's Top Women in Marketing Awards celebrates trailblazing female marketing leaders who are elevating brands and products, breaking barriers within their organization and advancing the marketing profession. Augustine was chosen against a wide pool of nominees to receive recognition in the Tech/Digital Marketers category for her influential work. Augustine has been recognized for her accomplishments in a special profile on PR Daily's internationally-read news websites.

"We are thrilled to congratulate April on this prestigious honor. At GLI, we take immense pride in our exceptional team, tirelessly driving the industry forward. It brings us great joy to see PR Daily acknowledge April's remarkable digital marketing expertise. This honor is a testament to her outstanding contributions and the embodiment of our commitment to excellence," said Christie Eickelman, Vice President of Global Marketing, GLI.

"Congratulations to GLI's April Augustine for her well-deserved recognition in this year's program," said Brendan Gannon, Senior Marketing Manager for Ragan's and PR Daily's Awards programs. "Your dedication, innovation and pursuit of excellence have led to success for your organization and have paved the way for the future of marketing."

PR Daily held a special award celebration on Oct. 26, 2023, at the City Winery in New York City, recognizing these influential women and their impressive work.

As Director of Marketing, Augustine spearheads GLI's global marketing initiatives and is responsible for directing the company's worldwide marketing communications, event management, and branding strategy. She joined GLI in 2016 and has been focused on developing the company's brand story and processes for nurturing customer buyer journeys. She leads a team of internal and external graphics, digital, creative, event management, and communications experts to promote the company and its people. Prior to joining GLI, she served as Director of Corporate Marketing and Director of Systems Marketing at Bally Technologies.

Discover a world of opportunity at gaminglabs.com/careers.

Categoría:Others
Tags: Gaming Laboratories International,
País: United States
Región: North America
Event
(Sofia).- At an official ceremony hosted by the Black&White Club, part of the Palms Royale Sofia complex, the annual BEGE awards for achievements in the gaming and entertainment industry were given in the presence of senior management officials from the leading companies in the industry.
Thursday 23 Nov 2023 / 12:00
(Sofia).- It is with great pleasure to announce that CT Gaming has been honored with the prestigious 'Casino Management System of the Year' award at the BEGE Awards!
Thursday 23 Nov 2023 / 12:00
(Sofia).- CT Interactive, a leading provider of online gaming solutions, has won three prestigious awards. The company's game "Treasure Chase" was honored with the title of "Online Game of the Year," while CT Interactive itself was recognized as the "Online Provider of the Year" at the BEGE 2023 ceremony. The CEO of the company – Lachezar Petrov won the executive of the year award.
Wednesday 22 Nov 2023 / 12:00
SUSCRIBIRSE
Para suscribirse a nuestro newsletter, complete sus datos
Reciba todo el contenido más reciente en su correo electrónico varias veces al mes.
PODCAST
MÁS CONTENIDO RELACIONADO