Others
Industry sales leader Lisa Carmona joins JCM Global Team
Tuesday 16 de May 2023 / 12:00
2 minutos de lectura
(Las Vegas).- Industry sales leader Lisa Carmona has joined the JCM Global® (JCM) sales team, bringing with her a rich background and deep knowledge of digital signage and its impact on casino gaming customers.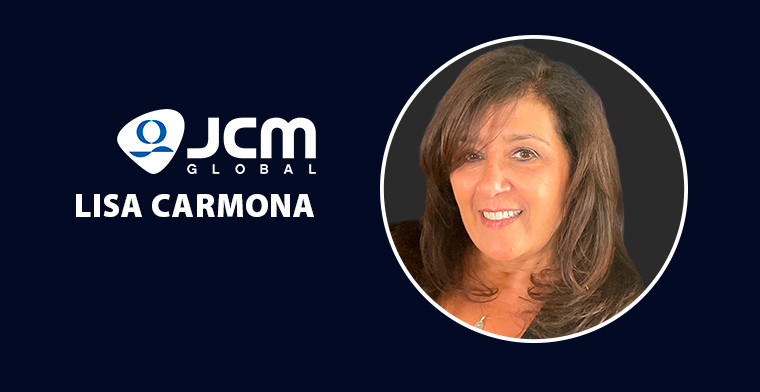 Carmona will be based in Las Vegas and will serve JCM customers in the Midwest.

Carmona will represent JCM's full line of products with a distinct specialty in digital signage. She comes to JCM from Vision Sign, where she served as Senior Account Executive. Previously she served as Account Executive at Super Color Digital; Casino and EOM Sales for Creative Surfaces; and as VP of Sales for City Lites.
"We are thrilled to welcome Lisa to the JCM Sales Team. While she will help our customers throughout the Midwest to boost security, increase efficiencies, and enhance the guest experience with our entire JCM product line, her knowledge and creativity in the digital signage industry will benefit our clients across North America," said JCM SVP of Sales, Marketing & Operations Dave Kubajak.
Join Lisa Carmona on LinkedIn, and begin your career at JCM by visiting the JCM Careers page.
Categoría:Others
Tags: JCM Global,
País: United States
Región: North America
Event
(Sofia, SoloAzar Exclusive).- Milos Pejic, NOVOMATIC Regional Manager SEE spoke with SoloAzar about the performance of the firm at the recent BEGE event, held in Sofia, Bulgaria. He also spoke about the highlights of the event in Sofia, and also the importance of the Balkans region.
Thursday 07 Dec 2023 / 12:00
(Sofia).- CT Gaming presented an exciting range of products at its booth at the BEGE event, that was held on November 22 to 23 in Sofia, Bulgaria. The firm focused on the Casino Management System, the NEXT slot cabinet, and the latest multigames Diamond King 3, Tower Link, and Mermaid's Quest.
Wednesday 06 Dec 2023 / 12:00
(Sofia, Exclusive SoloAzar).-SoloAzar interviewed Milena Tsankarska, Head of Business Development EMEA and Silvia Hristova, Head of CRM both from CT Interactive. They talked about the presence of the firm during the BEGE 2023 expo, that was held on November 22nd and 23rd at the Inter Expo Center in Sofia, Bulgaria. They both commented on the new gaming titles showcased, the highlights of the event, their vision of the bulgarian market and the strategy that the company faces for the upcoming future: "In 2024, Eastern Europe and Bulgaria are expected to continue their growth in the gambling industry".
Monday 04 Dec 2023 / 12:00
SUSCRIBIRSE
Para suscribirse a nuestro newsletter, complete sus datos
Reciba todo el contenido más reciente en su correo electrónico varias veces al mes.
PODCAST
MÁS CONTENIDO RELACIONADO