Interviews
ICE North America: Road Back Series first talk focused on safe and comfortable gaming experience
2 minutos de lectura
(United States, SoloAzar Exclusive).- In the first talk of the series, Roadmap to Phased Recovery: On-boarding and Training Your Workforce to Deliver a Safe and Comfortable Gaming Experience to Your Customers, leading experts provided a roadmap to delivering a positive experience to guests and employees.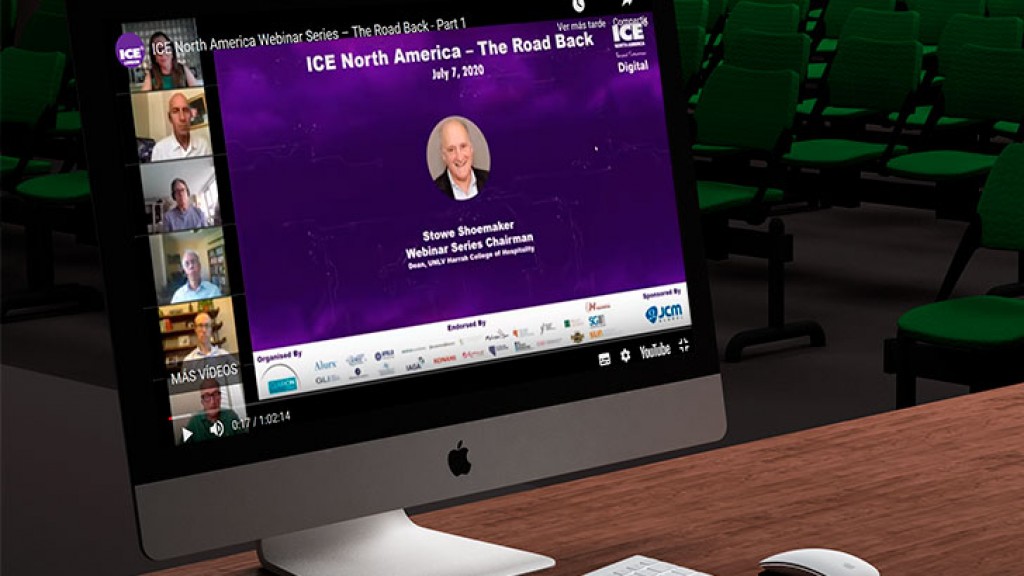 Stowe Showmaker, Webinar Series Chairman, Dean UNLV Harrah College of Hospitality, presented the series of talks and the moderator of the first talk, Dave Newton.

Chris Smith, Boyd Gaming VP of Human Resources, Julia Stewart, Founder and CEO, Alurx, Rick Fields, Former SVP, Casino Operations, Mandalay Bay, were the speakers.

Smith said that the firm has already opened 26 of its 29 properties. "The last property to reopen was Paradise Casino Resort in Illinois. Most of our company is now reopened."
Julia Stewart said: "With the pandemic, both chains have been opened with delivery, take out and pick up." She added that she missed the travelling.

Rick Fields said that the challenge is how to create an enjoyable experience for guests and employees while maintaining them safe.

The process of recalling employees
Chris Smith: "We have to be very sensitive, because employees return to a very different environment: different schedules." He commented about new protocols- "The approach that we have is that we over-emphazise in safety protocols."

It was also said that security has a much more prominent role now.

Re-training employees

Julia Stewart said that re-training is very important as there are new rules, new procedures, new protocoles.

They all agreed that employees should be well informed and help customers and explain about the new protocoles and security measures, such as wearing a mask, or having social distance at the casinos, in order to handle situations well.

Stewart then emphasized about communicating the new situation, about how to communicate if someone of the team has coronavirus, and the notion of a highly safe environment. Before all that, you have to take a self-assessment survey to know if employees are comfortable with the situation.

All agreed that feedback from team members is important, in order to know if something is wrong, and to be agile is key in this constantly changing situation. To be open, to listen and to be flexible were other important qualities stressed.

Employee engagement

Stewart highlighted that communication on a regular basis is key, as well as supporting team members. It is important to show that the company is doing everyting possible to create a safe environment.
Categories: Events
Tags: No Tags
Region: Europa
Sign Up
To subscribe to our newsletter, please fill in your details
Receive all the latest content in your email several times a month.