Casino
Hard Rock Hotel & Casino Sacramento at Fire Mountain to Celebrate HARD ROCK LIVE Grand Opening Today
2 minutos de lectura
(California).- Hard Rock Hotel & Casino Sacramento at Fire Mountain is unveiling the newly finished HARD ROCK LIVE music and entertainment venue, which will officially open on June 3, 2022. To celebrate this momentous occasion, the grand opening party on Friday will feature an exclusive, sold-out performance from Grammy-winning and four-time platinum group, MAROON 5 – the first of many world-renowned artists to grace the stage of the cutting-edge audio-visual entertainment venue at Hard Rock Sacramento.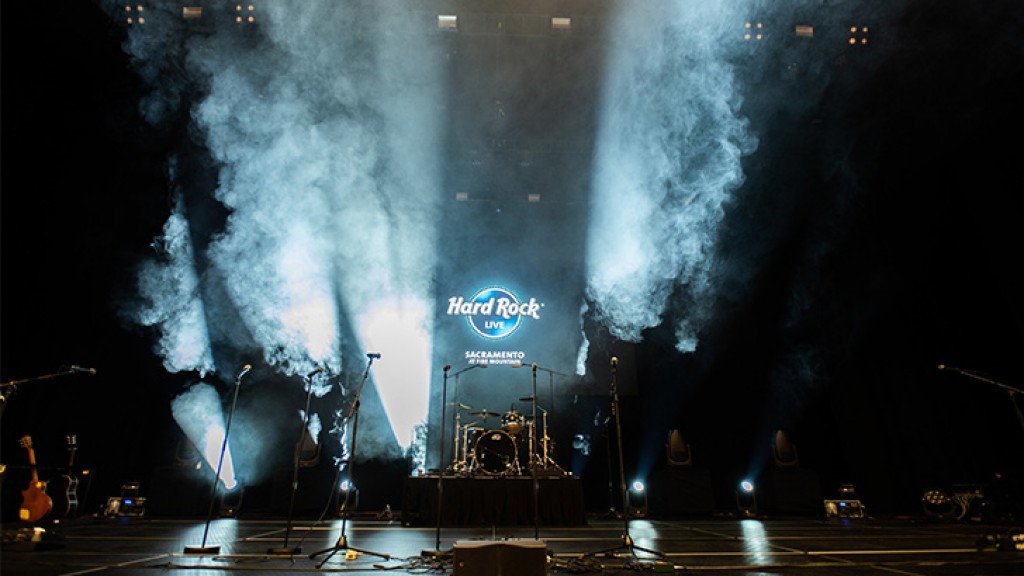 With a design approach focused on innovative staging, the latest technology and unrivaled guest amenities, HARD ROCK LIVE will serve as a flexible event center with the capability to host a multitude of programs including live shows, a variety of premier sporting events, galas and more. The venue features up to 2,500 seats or over 3,000 occupants for general admission, with no spectator further than 140-feet from the stage. In addition, the destination will offer a second-level mezzanine with VIP skyboxes and balcony seating, creating an intimate setting that will offer some of the most compelling experiences and sightlines in the market. Guests can also enjoy Hard Rock memorabilia cases displaying more than 40 iconic pieces, a photo booth, and a full-service bar.
"Live music and entertainment are fundamental attributes of the Hard Rock brand," says Mark Birtha, President of Hard Rock Hotel & Casino Sacramento at Fire Mountain. "We are so excited to be able to provide unmatched entertainment experiences from premier talent, in a venue unlike any other in the Sacramento region. The HARD ROCK LIVE at Hard Rock Hotel & Casino Sacramento at Fire Mountain will become the place for live entertainment and will continue to provide world class amenities, entertainment, and support to the community."
HARD ROCK LIVE will additionally serve as a community resource in regional emergencies. Design of the building, overseen by leaders of the Estom Yumeka Maidu Tribe of the Enterprise Rancheria, was purposeful to serve as an emergency shelter for up to 1,000 people, if needed.
"The Hard Rock's latest expansion shows the company's continuing commitment to the Yuba-Sutter community and gives visitors another reason to visit our area," says Gary Bradford, the Yuba County Supervisor whose district includes Hard Rock Sacramento. "We are very excited about the great entertainment options that will now be available at HARD ROCK LIVE!"
Prior to opening, HARD ROCK LIVE hosted a local community fundraiser concert featuring regional acts Tyler Rich and Temecula Road. The event raised over $50,000 which was donated to support local charities Yuba Sutter Colusa United Way, SayLove, and the Yuba Sutter K-9 Association.
"We have created an amazing destination property coupled with an unparalleled partnership with Hard Rock International. Our Tribal Council and Enterprise membership are committed to the long-term vision of growth and prosperity for all those involved," added Glenda Nelson, Tribal Chairwoman, Enterprise Rancheria of Estom Yumeka Maidu, owners of the Hard Rock Sacramento. "More than two million people visited the Hard Rock Sacramento last year. We are thrilled to complete our second phase of expansion in less than 3 years of operation, allowing us to expand all the ways we give back."
Friedmutter Design Group is the architect of record for HARD ROCK LIVE. Scéno Plus is the venue's theater and interior designer. HARD ROCK LIVE at Hard Rock Hotel & Casino Sacramento at Fire Mountain will mark the sixth project between Scéno Plus and the Hard Rock brand. Local contractor Moorefield Construction is overseeing the construction. Live Nation is the venue's partner for booking national touring talent.
Categoría:Casino
Tags: Sin tags
País: United States
Event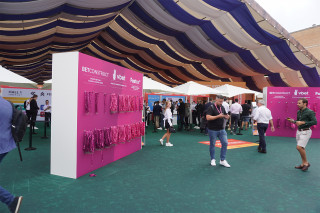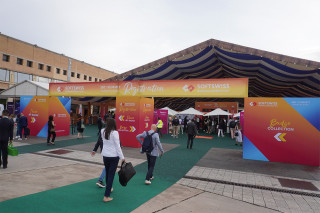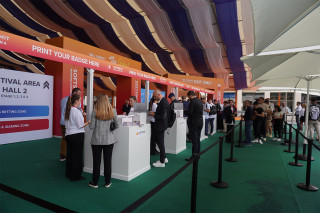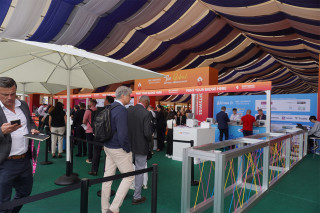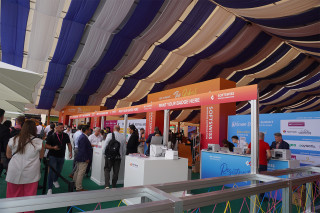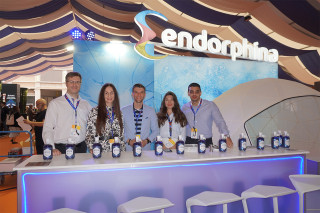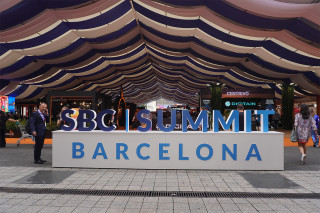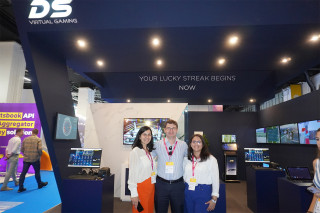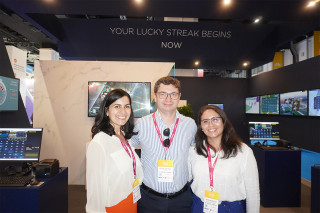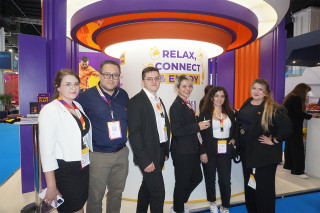 SBC Summit Barcelona 2023
19 de September 2023
(Barcelona, Exclusive SoloAzar).- Mateo Lenoble, regional sales Director EMEA/LATAM sales at Sportradar, granted an interview to SoloAzar about the recent participation of the company at SBC Summit Barcelona. He shared the ORAKO sportsbook solution showcased on Stand SB22.
Friday 22 Sep 2023 / 12:00
(Barcelona, Exclusivo SoloAzar).- SBC Summit Barcelona returns this week to Fira de Barcelona Montjuïc for its third edition, in what promises to be the biggest ever SBC event. The pre-registration was held yesterday in what proved to be a great meeting that gathered all the exhibitors that today began to showcase their products and services at the exhibition zone. SoloAzar is covering the trade show with all the novelties.
Wednesday 20 Sep 2023 / 12:00
(Sofia).- SBC Summit Barcelona 2023 is the next event on EGT Digital's calendar, where the iGaming provider will demonstrate the latest novelties in its portfolio. Guests can see them at stand CG20 on 20 and 21 September.
Tuesday 19 Sep 2023 / 12:00
SUSCRIBIRSE
Para suscribirse a nuestro newsletter, complete sus datos
Reciba todo el contenido más reciente en su correo electrónico varias veces al mes.
PODCAST
MÁS CONTENIDO RELACIONADO