Casino
Hudson Yards developer reveals revised USD10 B bid for casino
Tuesday 30 de May 2023 / 12:00
2 minutos de lectura
(New York).- The table games like blackjack, craps, poker and roulette would take up 250,000 square feet in the new skyscraper – along with the high-end restaurants and shops that Blau hopes will attract both whales and guppies looking to try their luck on the far West Side.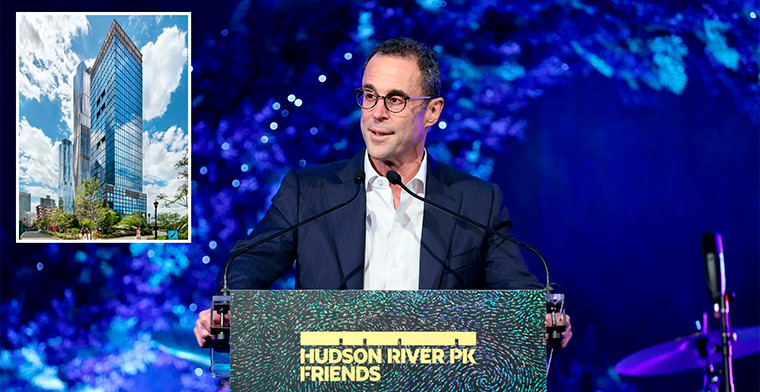 Related Companies revealed a revised plan – exclusively to The Post – for its proposed Hudson Yards casino mega-complex that rolls the dice on two gleaming skyscrapers after two top contenders seemingly crapped out.
Related CEO Jeff Blau said the proposed $10 billion development plan for the Yards' entire western half will be kick-started by the 3 million-square-foot, Wynn-branded "resort" tower – which would also house a 1,700-room hotel to serve the struggling Javits Center — as the developer seeks to snag the precious gaming license.
"It will be one of the most incredible tall buildings in New York City," Blau gushed Friday.
The table games like blackjack, craps, poker and roulette would take up 250,000 square feet in the new skyscraper – along with the high-end restaurants and shops that Blau hopes will attract both whales and guppies looking to try their luck on the far West Side.
The executive also announced a surprise addition for the undeveloped 6.5-acre portion of Hudson Yards between 11th and 12th Aves. – a 2 million-square-foot office tower.

Related, led by founder Stephen M. Ross, plans to retain a previously announced 5.5-acre public green park connected to the High Line, a much-needed public school for the area, and a 1-million square-foot rental apartment tower that will include 329 "affordable" units.
"For these reasons we feel we're in a good position with the best proposal," Blau said. "We're looking to win."
Blau's chances for victory in the casino sweepstakes were boosted after projected frontrunner Steve Cohen's proposal for a gambling and entertainment complex on state-owned land near Citi Field was shot down by a Queens politician last week.
Casino operator Bally's also seems to be out of the running with its bid to place a gambling den on Donald Trump's golf course in the Bronx because of a conflict with the city over leasing issues for the land.
Bally's may make a last-ditch attempt for a casino in Cohen's backyard with a proposal on private land at Willets Point.
Other major suitors who want to put a casino in Coney Island, Times Square, atop Saks Fifth Avenue and near the United Nations also face stiff resistance from local officials.
Blau's main competition now seems to be coming from Long Island, where Sands's bid to build a casino on the Nassau Coliseum grounds gained local approval last week.
But its proximity to a skeptical Hofstra University could quash those plans.
"While there are still hurdles to overcome, the overwhelming bipartisan approval of the lease transfer to the Sands puts Nassau County one step closer to opening up what will be one of the finest resorts, entertainment centers and casinos in the world," Nassau County Executive Bruce Blakeman told The Post on Sunday.
Related and partner Oxford Properties face its own political hurdles, namely from State Sen. Brad Hoylman, whose district covers Hudson Yards. Hoylman is part of a six-member site review board that will vote on whether Related's proposal moves forward for one of the three downstate casino licenses. (Two are expected to go to the "racinos" at Aqueduct and in Yonkers.)
The others on the board are Gov. Kathy Hochul, Mayor Eric Adams, City Councilman Erik Bottcher, Assemblyman Tony Simone, and Manhattan Borough President Mark Levine.
Hoylman did not seem swayed by Blau's vision after hearing about the revised details.
"It's a steep hill to climb given the community was promised open space, a public school and affordable housing where the casino is proposed," Hoylman told The Post on Friday, seemingly disregarding the previously-promised amenities.
Blau hopes his ace in the hole – of bringing the Javits much-needed hotel rooms – will trump Hoylman's objections and probable "No" vote.
Related may also benefit from Ross being one of Hochul's biggest donors.
"The Javits Center just expanded but continues to lose business to other cities because it doesn't have a hotel," said Blau, adding that Wynn is experienced at booking conventions and could be a big help in luring events from other cities.
"At some point a convention hotel needs to be near Javits and this would be it," a source close to the project said.
Blau also said the new office tower would buck the current difficulties facing the city's commercial real estate market.
Related's four office skyscrapers on the site's eastern half are nearly full, Blau said.
He noted that 30 Hudson Yards is fully sold to companies including KKR, while 10 and 55 Hudson Yards are 100% leased, and 50 Hudson Yards is already more than 90% spoken for even before it's finished.
"We could start building another office tower right now," Blau said. "We're out of room" for tenants eager to pay $200 a square foot for space.
Blau cited other factors that should make Related the odds-on favorite, such as access to the expanded No. 7 subway line and other mass transit, and the fact that no buildings or people would be disrupted because the western yard is empty.
The next round of the casino selection process will likely be in July when the suitors meet with the state, before making their final proposals in the fall. The state's Gaming Commission, controlled by Hochul, is expected to announce the winners by the end of the year.
The three licenses will add $1.5 billion to the state's cash-strapped budget.
Categoría:Casino
Tags: Sin tags
País: United States
Región: North America
Event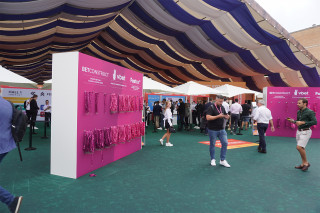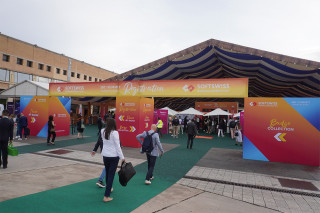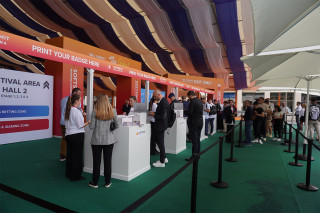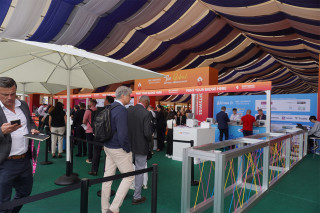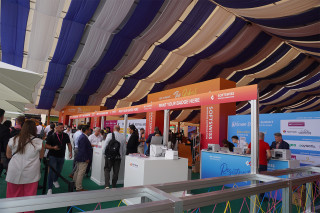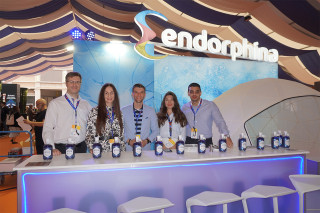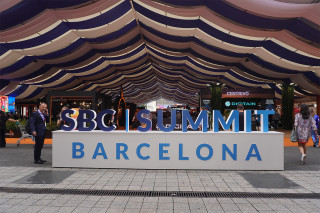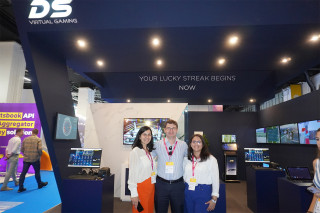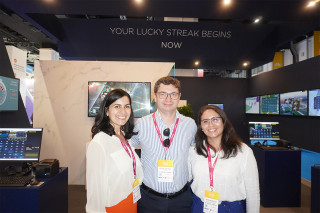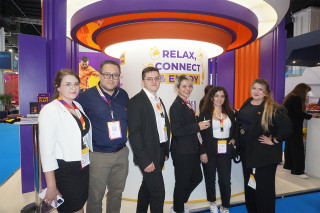 SBC Summit Barcelona 2023
19 de September 2023
(Barcelona).- Sportingtech, Full-service betting and gaming platform provider, cemented its industry status with another notable appearance at the recent 2023 edition of SBC Summit Barcelona.
Wednesday 27 Sep 2023 / 12:00
(Malta).- Soft2Bet continues to dominate iGaming events, this time with a comprehensive presence at the SBC Summit Barcelona. Held from September 19-21, the event featured industry leaders, panel discussions, and cutting-edge solutions, with Soft2Bet stealing the spotlight.
Wednesday 27 Sep 2023 / 12:00
(Sofia).- Award-winning game development studio Evoplay has been recognized for its outstanding previous 12 months at the SBC Awards 2023, receiving the award for Industry Innovation of the Year.
Wednesday 27 Sep 2023 / 12:00
SUSCRIBIRSE
Para suscribirse a nuestro newsletter, complete sus datos
Reciba todo el contenido más reciente en su correo electrónico varias veces al mes.
PODCAST
MÁS CONTENIDO RELACIONADO