Events
Content-rich theatre, engagement and Mingle Zone at the Pulse of iGB L!VE
Thursday 25 de May 2023 / 12:00
2 minutos de lectura
(Amsterdam).- Clarion Gaming, organisers of the forthcoming iGB L!VE (11 – 14 July, RAI Amsterdam), have announced the introduction of iGB PULSE for 2023's event - a content theatre, workshop and networking space that will provide the latest market insights, industry analysis, and tools to help attendees plan for the future of their business.
Constituting the educational 'nerve centre' of iGB L!VE, iGB PULSE will also feature a hub for industry media and a new 'Mingle Zone', where delegates can connect with speakers and igaming communities can network and plan for the future.
Explaining the rationale for the new high profile feature area, Clarion Gaming's Naomi Barton said: "Once again we've listened to our stakeholder communities and responded to requests to introduce more networking and learning opportunities at the show. As the Global igaming industry continues to grow and break into new markets, iGB Pulse is dedicated to education, and sharing ideas about what our customers need to know that will directly impact their business in the next 12-24 months and beyond.
"We have created a place where the industry can gather and learn from their peers and partners as well as thought leaders bringing new perspectives from outside the business. iGB PULSE will provide informative and engaging discussions, workshops and networking in a dedicated 'destination' environment."
Featuring two content-rich days delivered by teams of expert speakers, iGB PULSE kicks-off on Wednesday 12 July with sessions dedicated to new markets. Business-centric topics will include a review of the Global igaming map, an assessment of new frontiers within Europe, game content for new markets, how to localise brands for Latin America, and a session examining the off-shore license.
On Thursday 13, the focus switches to content specifically curated for the igaming Affiliate sector. Key topics include an analysis of the winners and losers of the AI wars, the impact of Google updates and what they mean to affiliates, mastering influencer marketing, an SEO update including what to expect for the rest of 2023, and horizon scanning of the most promising geolocations.
iGB L!VE provides a vital mid-year opportunity to connect with the industry's best igaming Affiliates, Suppliers and Operators and in the process takes businesses to another level of growth. The show provides insight and access to the most advanced online betting and game development, assists business owners to enhance player retention strategies and converts expert-led insights into tangible business growth strategies.
Affiliates and Operators attending iGB L!VE will maximise their ROI through the development of the very best business partnerships and the conversion of high-quality leads, form collaborative relationships throughout the world, and learn the latest tips from industry experts. For more information and to register: www.igblive.com
Categoría:Events
Tags: iGB Live!,
País: Netherlands
Región: EMEA
Event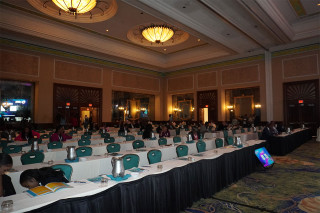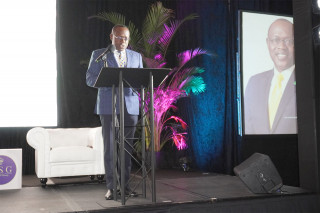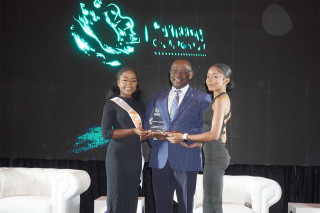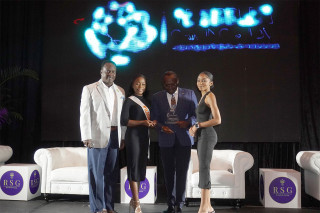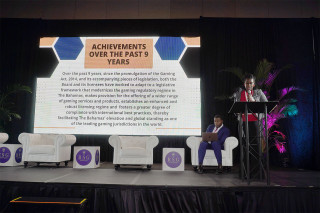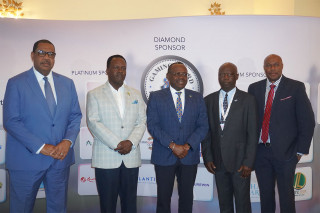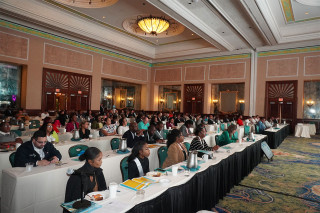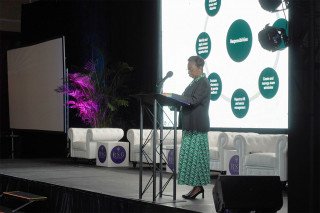 CGS Bahamas 2023
02 de May 2023
(Bahamas, SoloAzar Exclusive).- For Elizabeth Leiva, CEO of CGS GROUP, the balance of the recent edition of CGS Bahamas and the Regulators Forum was very positive. "The gaming industry in the Bahamas is constantly growing, regulated and changing," says Leiva, as she prepares for CGS LATAM, which will take place in a few weeks in Santiago de Chile.
Friday 19 May 2023 / 12:00
(Nassau, SoloAzar Exclusive).- David Fica Jaque, Founder and CEO of Land Vegas, presented in CGS Bahamas a preview of what will be Land Vegas, a Metaverse focused on entertainment and games, with sports betting and casino games. Exclusively with SoloAzar, he talked about his experience at the trade show and his plans for this year.
Monday 15 May 2023 / 12:00
(Bahamas, SoloAzar Exclusive).- SoloAzar interviewed exclusively the regional sales director for Central America and the Caribbean of Avigilon, Norberto Torres, during the Caribbean Gaming Show (CGS) held on May 3rd and 4th in the Bahamas. In this article he tells us about the work they are doing, and the importance of being present in this event, as well as the firm´s plans for the future.
Tuesday 16 May 2023 / 12:00
SUSCRIBIRSE
Para suscribirse a nuestro newsletter, complete sus datos
Reciba todo el contenido más reciente en su correo electrónico varias veces al mes.
PODCAST
MÁS CONTENIDO RELACIONADO