Events
PGS will be the focus of attraction of the gaming world in its 20th edition
Thursday 25 de May 2023 / 12:00
2 minutos de lectura
(Lima).- The most anticipated event in LATAM returns once again to become the focus of attraction in the Gaming world, this June 14 and 15. PGS 2023 has everything ready to offer one of the best shows of the year. The presence of emblematic brands of the industry will fill the fairgrounds with great content, where the best credits created and developed exclusively for this occasion will be exhibited.
PGS 2023 will be full of news, products and services for land-based games, sports betting and online games that will make a difference to the satisfaction of those who are looking for something new. Peru Gaming show – PGS, the fair with the largest regional attendance, will make it possible for operators and suppliers to meet again to exchange ideas and articulate strategies, so they are in the best place and environment for all these initiatives.
PGS will be destroyed in the showcase that par excellence shows everything that the operator and business lovers expect to find. It will not be necessary to move to other markets of the world to obtain the most sophisticated or technologically advanced products when it is possible to find them at PGS 2023.
PGS appreciates the presence, shows of support and confidence of the participating brands in this 20th edition. In this edition they will be present: MERKUR, WINSYSTEMS, NOVOMATIC, CT GAMING, ARISTOCRAT, KONAMI, DLV, INTERBLOCK, PRAGMATIC PLAY, CT INTERACTIVE, DIGITAIN, AMERICA SIMULCAST, BETCONSTRUCT, CREEDROOMZ, SPORTRADAR, AMUSNET, SPORTBET, TVBET, LORETO LOTO, ENDORPHINA, POPOK, OPTIMOVE, SESLIM, DS VIRTUAL, GAMINGTEC, UNIVERSALSOFT, PERUMATIC, STRETCH, EVOLUTION, PASCAL, LA TINKA, JUMIO, LAND VEGAS, PROMETEO, GAMBEE, KUSHKI, JCM, EVENBET, GOLDEN RACE, STARLIGHT, BYA GROUP, GLI, MONIKO, FLG, TRANSAC, LUXOR GAMES, LINTEK, IB JUEGOS, TREBOL CARPET, BMM, BETGOL, GRANDVIEW, INSEPE, SONAJA, GIG, STIE, FULL LED, YOGONET, REVISTA CASINO, CASINO LATINOAMERICANO, DIGITAL GAMING NEWS.
For more information: info@amgsac.pe
www.perugamingshow.com
Categoría:Events
Tags: Peru Gaming Show,
País: Peru
Región: South America
Event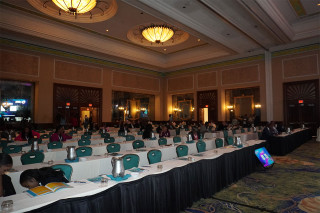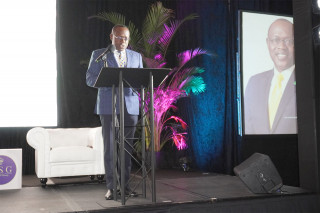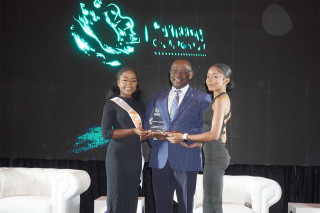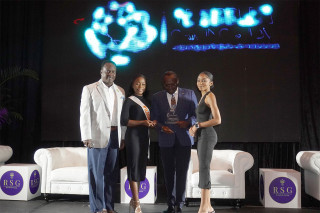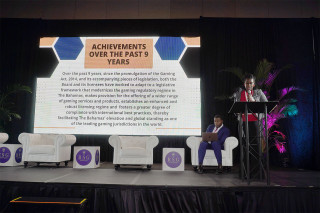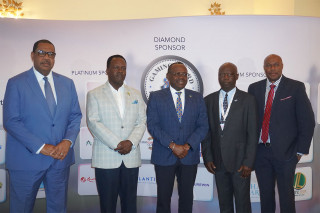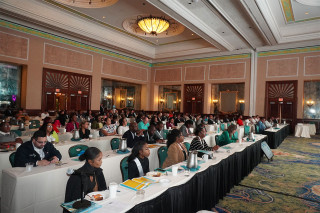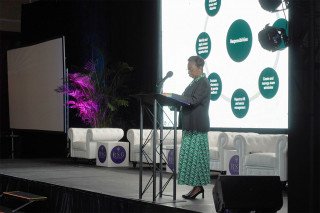 CGS Bahamas 2023
02 de May 2023
(Bahamas, SoloAzar Exclusive).- For Elizabeth Leiva, CEO of CGS GROUP, the balance of the recent edition of CGS Bahamas and the Regulators Forum was very positive. "The gaming industry in the Bahamas is constantly growing, regulated and changing," says Leiva, as she prepares for CGS LATAM, which will take place in a few weeks in Santiago de Chile.
Friday 19 May 2023 / 12:00
(Nassau, SoloAzar Exclusive).- David Fica Jaque, Founder and CEO of Land Vegas, presented in CGS Bahamas a preview of what will be Land Vegas, a Metaverse focused on entertainment and games, with sports betting and casino games. Exclusively with SoloAzar, he talked about his experience at the trade show and his plans for this year.
Monday 15 May 2023 / 12:00
(Bahamas, SoloAzar Exclusive).- SoloAzar interviewed exclusively the regional sales director for Central America and the Caribbean of Avigilon, Norberto Torres, during the Caribbean Gaming Show (CGS) held on May 3rd and 4th in the Bahamas. In this article he tells us about the work they are doing, and the importance of being present in this event, as well as the firm´s plans for the future.
Tuesday 16 May 2023 / 12:00
SUSCRIBIRSE
Para suscribirse a nuestro newsletter, complete sus datos
Reciba todo el contenido más reciente en su correo electrónico varias veces al mes.
PODCAST
MÁS CONTENIDO RELACIONADO