Events
Saber VR brought its Virtual Reality products to ICE North America
2 minutos de lectura
(Boston, Exclusive SoloAzar).- Saber VR, a Virtual Reality lounge and gaming center located in Freehold, New Jersey, made its debut at ICE North America. "It is our first time in an event and conference like this," said its Vicepresident of Operations, Jessi Glass, to SoloAzar, in an exclusive interview.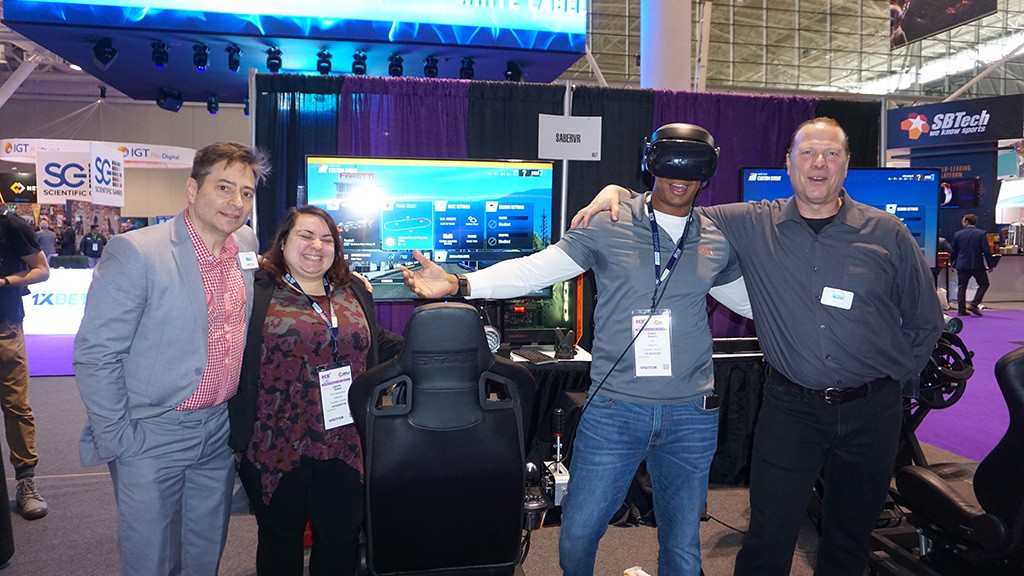 "We do convention or school events, and we really offer quite a few things, like tournaments and classes for parents to regulate what their kids play. Right now at ICE we are showing off our racing simulators, which are full motion, VR, with a lot of cool features," commented Jessi Glass.
"At the show, we met some people, to see what we can offer them, what they can offer us. I think it's great. The venue is amazing; I've been to this venue before on my own, to a convention a few months ago," she added.
Then, she was asked about the profile of the players that use their products: "In the case of our VR car, I think we are here in a car that is pretty universal. You have a wheel, you have pedals, you are racing against people all around the world; the country borders don't exist."
With regard to ICE Boston, she commented: "We are hoping to meet the right people at this event. We've done some smaller in-house events as well as some larger events basically at some other shows in Detroit, New York; we're going to California in a couple of months, and we are very excited." She then pointed that the firm also has plans in Latin America, Mexico and South East Asia.
She then remarked the profile of the South Asian players: "Virtual reality, to run it in the level that we do, is very costly, so they come to our venues, and they are having the best experience they can, with equipment that you can rent out for an hour, for half an hour, or for a party package of friends, you have a large focus on multiplayers. "
Next shows for the company are: California Motor Show, LA Auto Show. "We'll see where the world takes us," Glass concluded.
Categoría:Events
País: United States
Event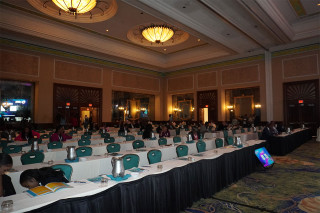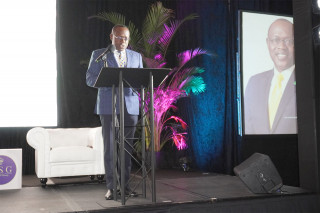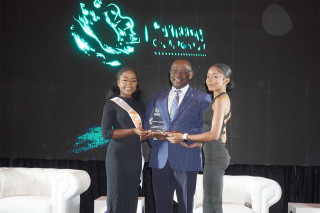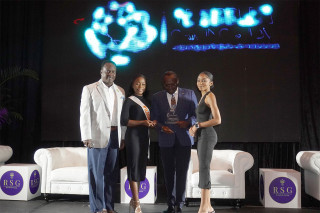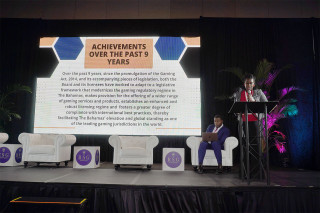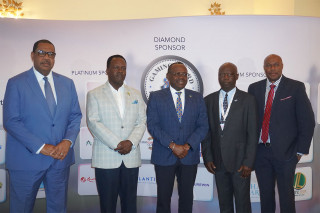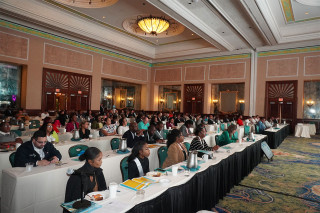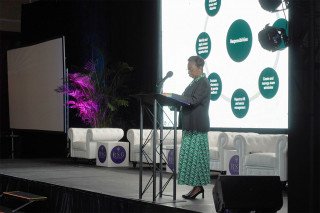 CGS Bahamas 2023
02 de May 2023
(Bahamas, SoloAzar Exclusive).- For Elizabeth Leiva, CEO of CGS GROUP, the balance of the recent edition of CGS Bahamas and the Regulators Forum was very positive. "The gaming industry in the Bahamas is constantly growing, regulated and changing," says Leiva, as she prepares for CGS LATAM, which will take place in a few weeks in Santiago de Chile.
Friday 19 May 2023 / 12:00
(Nassau, SoloAzar Exclusive).- David Fica Jaque, Founder and CEO of Land Vegas, presented in CGS Bahamas a preview of what will be Land Vegas, a Metaverse focused on entertainment and games, with sports betting and casino games. Exclusively with SoloAzar, he talked about his experience at the trade show and his plans for this year.
Monday 15 May 2023 / 12:00
(Bahamas, SoloAzar Exclusive).- SoloAzar interviewed exclusively the regional sales director for Central America and the Caribbean of Avigilon, Norberto Torres, during the Caribbean Gaming Show (CGS) held on May 3rd and 4th in the Bahamas. In this article he tells us about the work they are doing, and the importance of being present in this event, as well as the firm´s plans for the future.
Tuesday 16 May 2023 / 12:00
SUSCRIBIRSE
Para suscribirse a nuestro newsletter, complete sus datos
Reciba todo el contenido más reciente en su correo electrónico varias veces al mes.
PODCAST
MÁS CONTENIDO RELACIONADO