Events
Save the date for BEGE Sofia on 22 & 23 November
2 minutos de lectura
(Sofia).- Balkan Entertainment and Gaming Expo (BEGE), one of the most significant gaming events in Europe, will come back on the 22-23 of November, at Inter Expo Center in Sofia. More than 80 companies from all sectors of the gaming industry will showcase their newest cutting-edge products, services and solutions.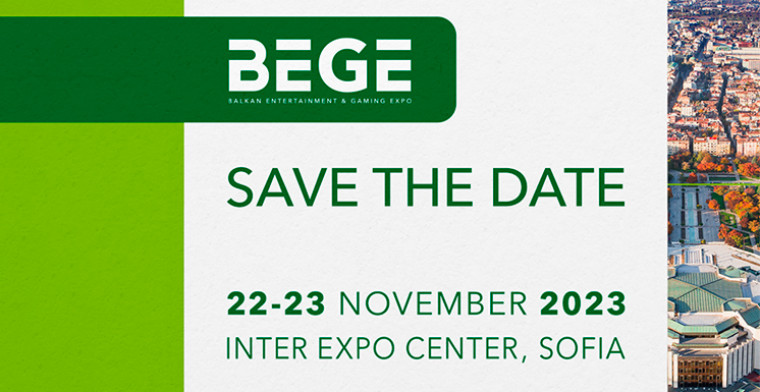 The show is now on its way with a whole new concept and is promising a range of exclusive business opportunities and beneficial features more than ever.
Over the years BEGE managed to establish itself not only as a meeting point for the leaders from the field but as well as a society and preferred place for collaborations.
BEGE is the largest gathering of gaming professionals in European region including manufacturers and suppliers, land-based and online operators, affiliates, payment service providers, media and associations.
With the firsthand experiences with new products, BEGE caters to everything from traditional casino fare to sports betting and non-gaming amenities to digital products.
BEGE consistently delivers quality to exhibitors and unique networking opportunities for visitors from across Europe and abroad.
BEGE proves the perfect platform for local businesses to further penetrate the whole market, to global businesses to present their products to the forefront the European gaming industry's decision makers and to all visitors to align with the latest industry trends.
Categoría:Events
Tags: BEGE, BEGE Expo,
País: Bulgaria
Región: EMEA
Event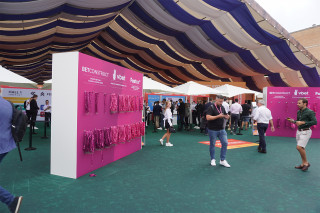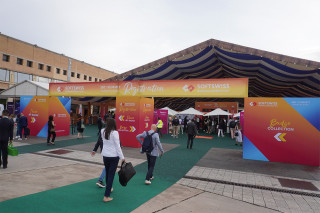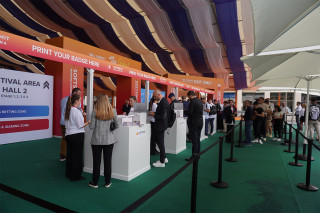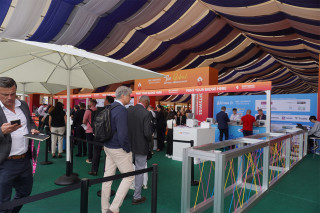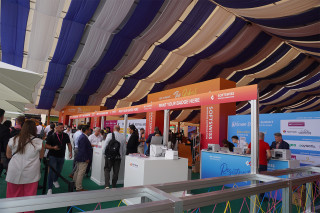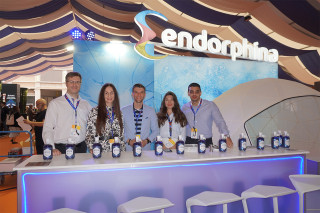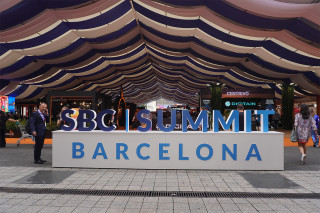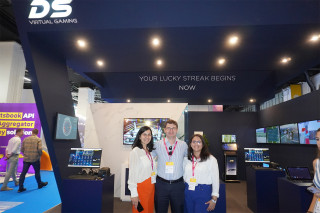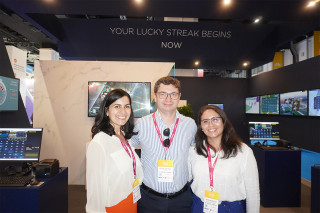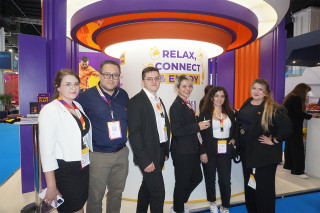 SBC Summit Barcelona 2023
19 de September 2023
(Barcelona, SoloAzar Exclusive).- Marcos Isla Casares, Account Manager at Belatra Games Latam, granted an interview to SoloAzar within SBC Summit Barcelona. He spoke about the company, the novelities showcased at the tradeshow and future goals of the company, among other issues.
Tuesday 03 Oct 2023 / 12:00
(Barcelona, SoloAzar Exclusive).- Teni Grigoryan, head of Sales Department at Galaxsys, granted an interveiw to SoloAzar in which she described the novelties that the firm presented at SBC Summit Barcelona, including "the queen of the show, the Ninja Crash game which recently has been booming in the Brazilian market". She also highlighted the presence of the gootball legend, Mr. Luis Figo at their stand. Finally she also talked about the future plans of the company.
Monday 02 Oct 2023 / 12:00
(Barcelona, SoloAzar Exclusive).- Dennis Algreen, Marketing Director at SBC, granted an interview to SoloAzar in which he made an evaluation about the organization of the recent SBC Summit Barcelona, that took place from September 19 to 21 at Fira Barcelona Montjuïc, in Barcelona, Spain. He also talked about the achievements of the show, and the new destination on 2024, the Feira Internacional de Lisboamarkets, in Lisboa, Portugal, among other issues.
Monday 02 Oct 2023 / 12:00
SUSCRIBIRSE
Para suscribirse a nuestro newsletter, complete sus datos
Reciba todo el contenido más reciente en su correo electrónico varias veces al mes.
PODCAST
MÁS CONTENIDO RELACIONADO