Events
Slots suppliers cautious with the implementation of Artificial Intelligence
Friday 02 de June 2023 / 12:00
2 minutos de lectura
(Singapore).- At G2E Asia in Singapore the highlighted topic discussed during a panel on Wednensday concluded that Asia's leading slot machine suppliers will take a cautious approach to the implementation of Artificial Intelligence into their gaming products.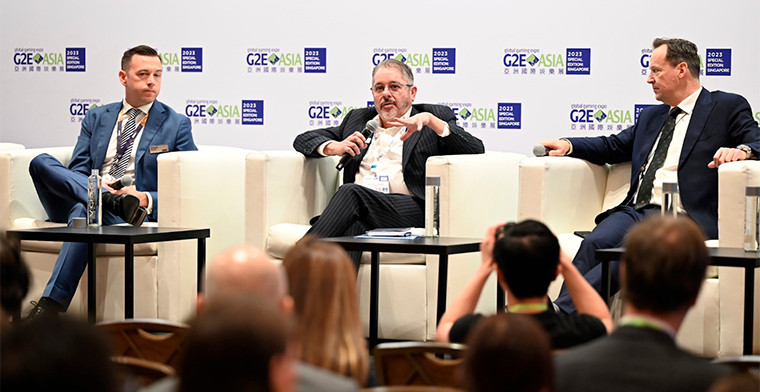 The technology could, however, provide useful information to operators around player preferences and gaming floor layout.
The topic was discussed during a panel session at G2E Asia in Singapore, with IGT's Sales Director – Asia, Michael Cheers, warning there was only so far suppliers could go when it came to the use cases for AI.
"I think you would need a certain level of regulator involvement," Cheers said.
"Remember we have very strict rules around what we are allowed to put into the market. The challenge as such is how do we smartly utilize the power of AI in better defining the product type that is needed the player profiles that we need to work with as in cost to cover, jackpot setups and things like that?
"I think it is a challenge, we'd need regulator partnership to a large extent because there are certain boundaries in relation to the products we develop and sell. I think it would be a cautious approach."
While utilizing AI in slot products themselves may prove difficult, Light & Wonder Vice President and Managing Director for Asia, Ken Jolly, said there may be better opportunities in relation to gaming systems.
"When you look at the systems side of the business, AI will play a role there analyzing the data that's coming back in from the way people play games, the way people spend their money, the way things are configured on the floor and where players want to go on floors," Jolly said.
"That information in terms of systems, AI will play a role there in being smarter and better at reporting back to the operator so they can adapt their floors for the player of the future."
By Ben Blaschke
Categoría:Events
Tags: Sin tags
País: Singapore
Región: Asia
Event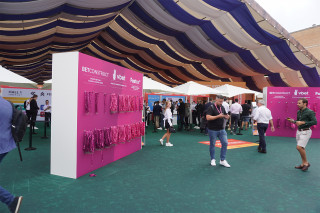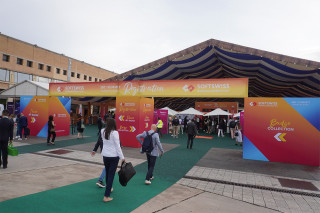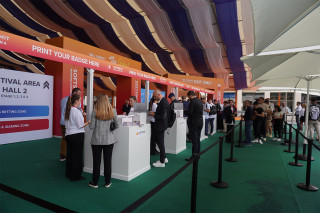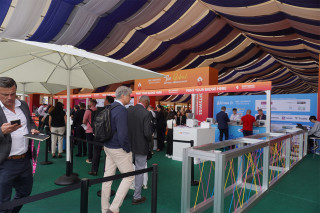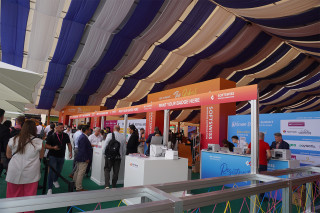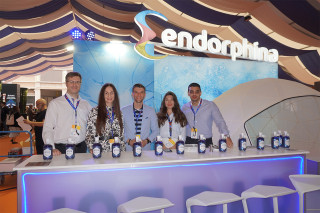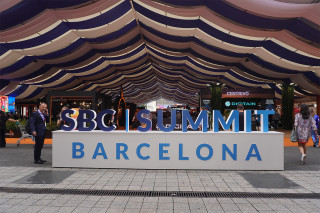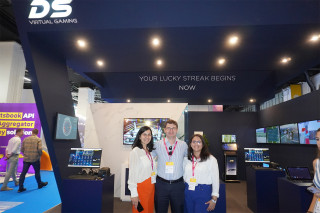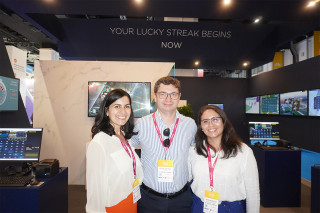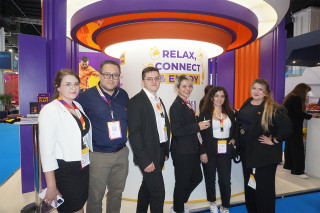 SBC Summit Barcelona 2023
19 de September 2023
(Madrid).- R. Franco Digital stood out from the crowd at the recent SBC Summit Barcelona 2023, one of the most important events in the gaming industry internationally.
Tuesday 26 Sep 2023 / 12:00
(Malta).- SBC Summit Barcelona has come to an end and FBMDS made a resounding impact at this year's event, that took place from September 19th to 21st in Fira Barcelona Montjuïc. Let's take a moment to relive the highlights of our journey in this blog article!
Tuesday 26 Sep 2023 / 12:00
(Barcelona, SoloAzar Exclusive).- David Yatom Hay, General Counsel at Soft2Bet, granted an interview to SoloAzar, in which he commented about the firm's experience at the recent SBC Barcelona edition, as well as other subjects, such at the main trends of the sector and future plans of the company.  
Tuesday 26 Sep 2023 / 12:00
SUSCRIBIRSE
Para suscribirse a nuestro newsletter, complete sus datos
Reciba todo el contenido más reciente en su correo electrónico varias veces al mes.
PODCAST
MÁS CONTENIDO RELACIONADO