Events
"We are currently in full expansion of our Latin American team:" Gina Macheri, Betconstruct
2 minutos de lectura
(Londres, SoloAzar Exclusive Exclusive).- Gina Macheri Figuerola, Regional Director for Peru at Betconstruct, granted an interview to SoloAzar in which she talked about the participation of the firm at recent ICE show and the performance of the company in the Latin American markets, among other issues.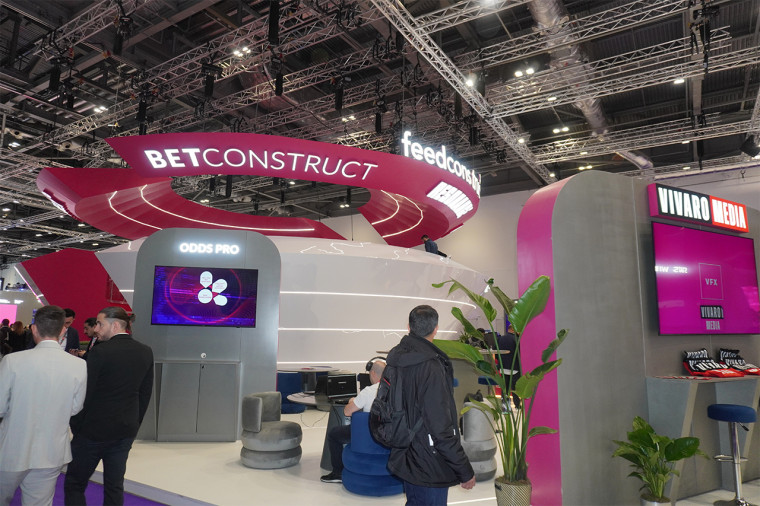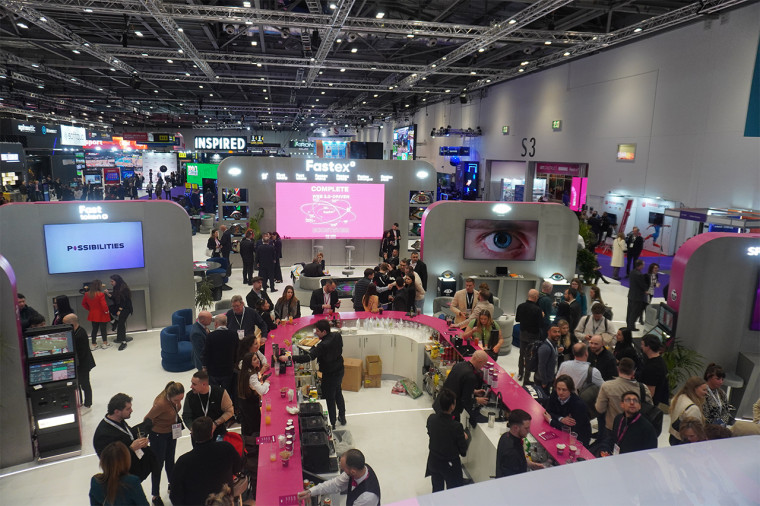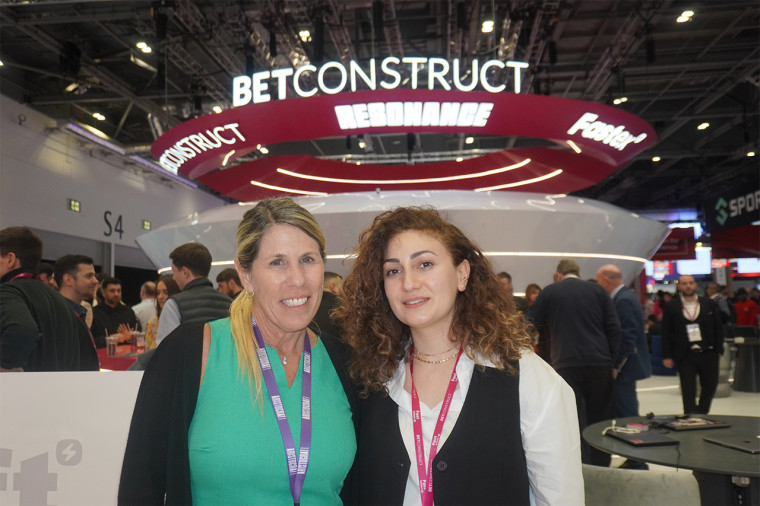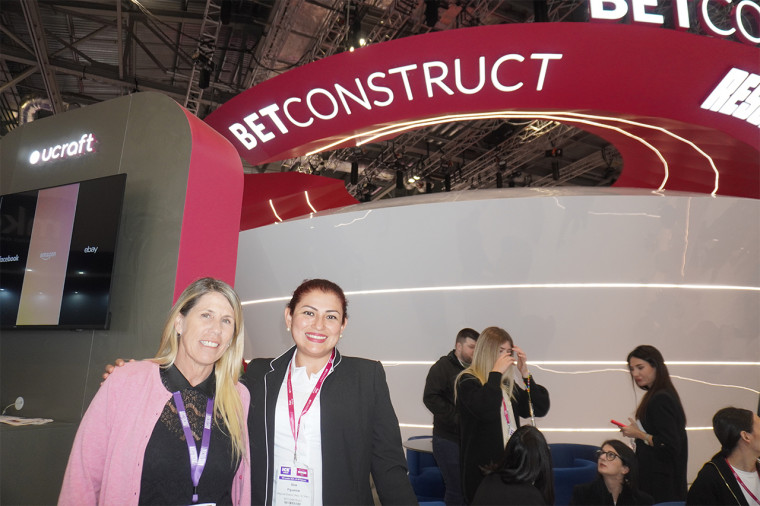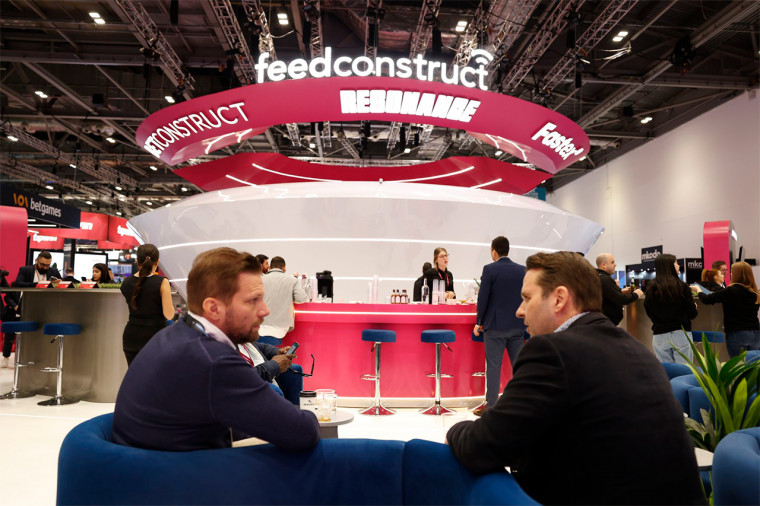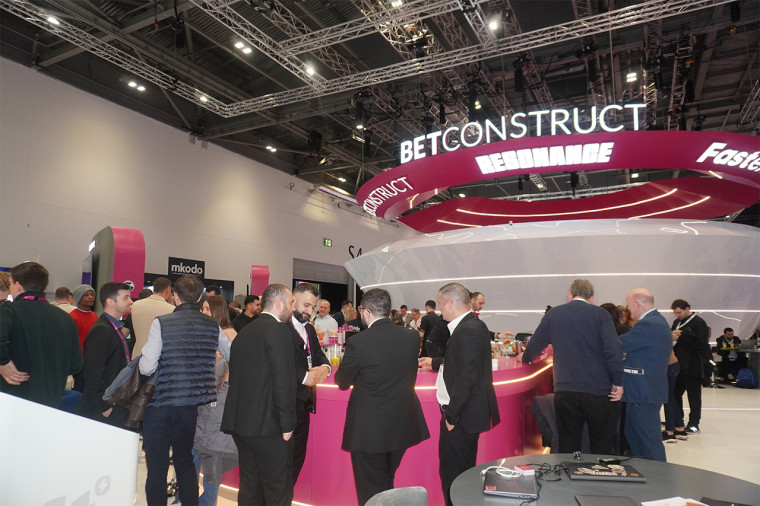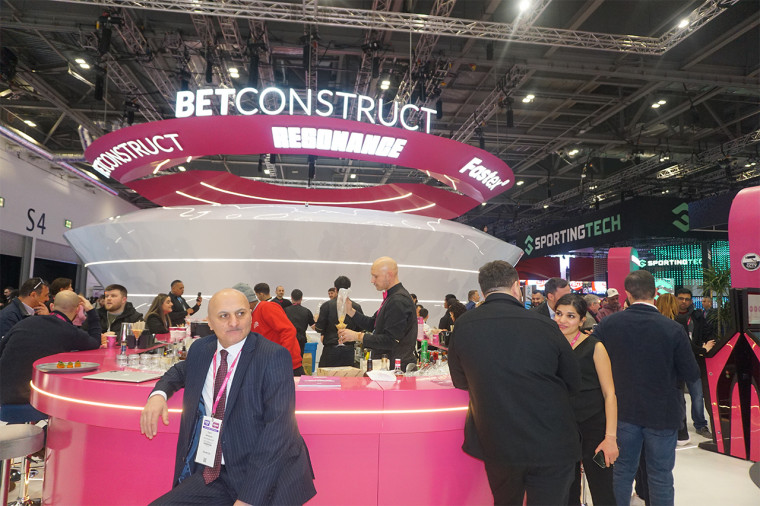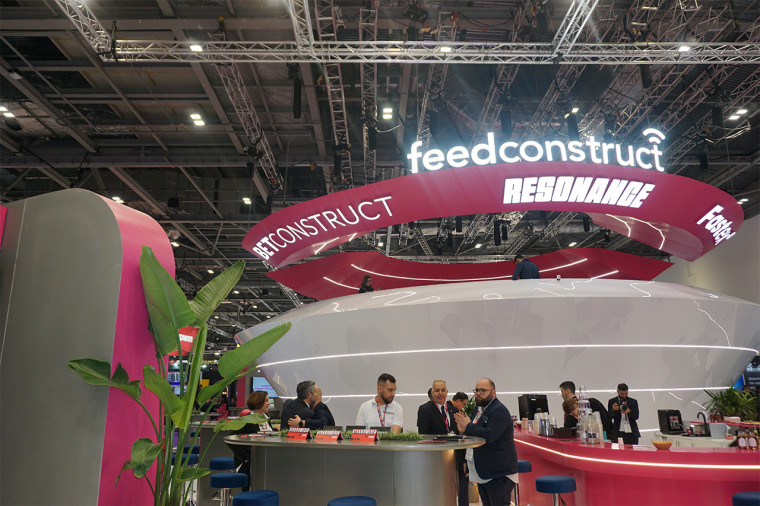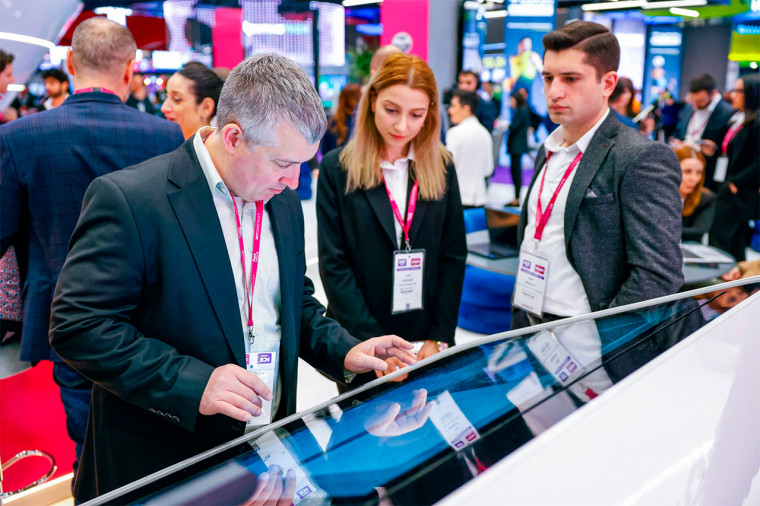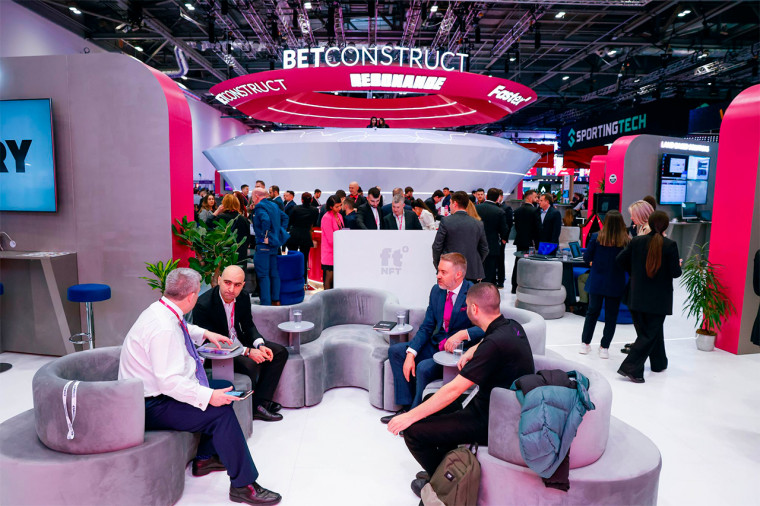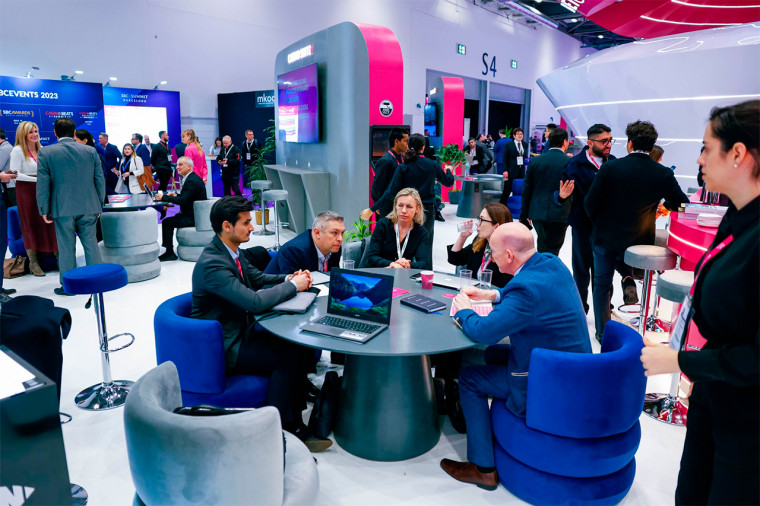 What have you presented in the 2023 edition of BetConstruct?

BetConstruct announced the beginning of a new era of Resonance by endorsing the Fastex ecosystem. Combining the crypto and gaming industries laid the foundation for a new wave of resonance and success for business developments and new opportunities. Convenience, flexibility, saving time and money: all this is the basis of the ideology behind the creation of the Fastex ecosystem with its extensive range of centralised and decentralised products: Fastex Verse, Fastex Exchange, Fastex Pay, ftNFT marketplace, Fastex Chain, FTN (Fasttoken). That is the novelty of this year, together with all the already known products and all the services that we offer.
What expectations and objectives did you have about the latest edition of ICE?

The second day is always the busiest, however, yesterday was quite a busy day, we have had a fairly significant presence from Latam, unlike the previous year, which suits us quite well, so expectations are important At the development level for the Latam region, more than anything they know much better what the brand is. It is already a well-known brand, for the same reason that we are innovating all the time, and it is important that they are always up to date with the latest technology.
How is the Latam market regarding BetConstruct products?

Latam is a market that is still developing, however, we have some very important references of what online business is. We are a provider that, in addition to giving you the platform solution, gives you 360, gives you services, we have dedicated teams to help you create the business from scratch. We have services that help you sustain the business, such as CRM, affiliates, and now with this new launch of Fasttoken and the Metaverse, Latam can follow in the footsteps of Europe and the US and is also at the forefront. It is the moment in which the Latin American operator must take advantage to also be at the forefront of what is to come in the future. The present is already the future.
In which Latam countries are you present?

We are in all countries. We offer different solutions at the web platform level, with our license, which is the White-level solution, and the turnkey solution, which is the solution of each operator. This works for those who have their own license, it can be from Curacao or Malta, but also for regulated markets, such as Colombia, Mexico, where the operator who has their license can also operate with us through "turnkey".
Suppose I am an online operator and I already have a casino running and I want to purchase BetConstruct products. Are the systems and platforms easy to adapt?

Totally, in fact they can be managed independently but could also create an omnichannel strategy. One of the advantages we have is that we are a very large company, a technology company that can also help you with any type of omnichannel development that you are looking for. You can unify your land-based business with your online business.
What upcoming events will you be present at?

The truth is that we will participate in all events worldwide, in Latin America. The next one is in Cartagena. It is important to meet customers from all countries and these are opportunities that we take advantage of very well.
Anything you want to add?

We are currently in full expansion of our Latin American team, our Latin American team, since we understand that the Latam operator needs customized attention. We have just incorporated a regional director for Uruguay along with the Regional Director for Latin America. We are a team of 3 people who are leading the region. We are very happy to continue growing with professionals from Latin America.
Categoría:Events
Tags: BetConstruct, Sports Betting, Sportsbook , betting software, Live Betting,
País: United Kingdom
Región: EMEA
Event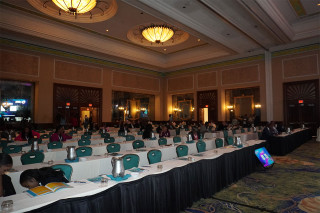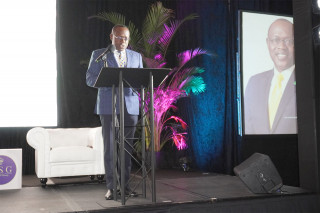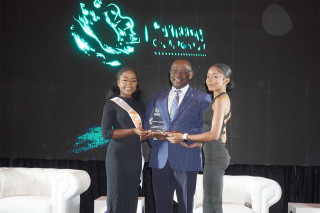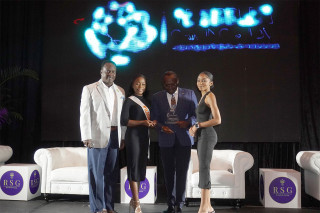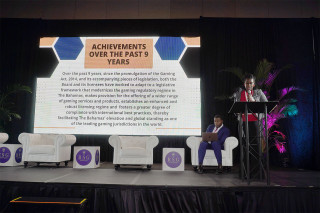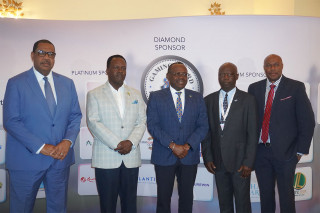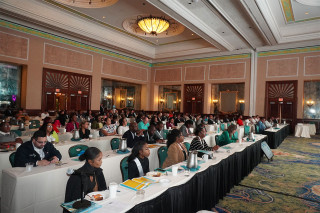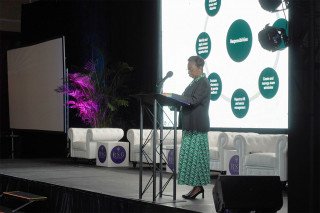 CGS Bahamas 2023
02 de May 2023
(Bahamas, SoloAzar Exclusive).- For Elizabeth Leiva, CEO of CGS GROUP, the balance of the recent edition of CGS Bahamas and the Regulators Forum was very positive. "The gaming industry in the Bahamas is constantly growing, regulated and changing," says Leiva, as she prepares for CGS LATAM, which will take place in a few weeks in Santiago de Chile.
Friday 19 May 2023 / 12:00
(Nassau, SoloAzar Exclusive).- David Fica Jaque, Founder and CEO of Land Vegas, presented in CGS Bahamas a preview of what will be Land Vegas, a Metaverse focused on entertainment and games, with sports betting and casino games. Exclusively with SoloAzar, he talked about his experience at the trade show and his plans for this year.
Monday 15 May 2023 / 12:00
(Bahamas, SoloAzar Exclusive).- SoloAzar interviewed exclusively the regional sales director for Central America and the Caribbean of Avigilon, Norberto Torres, during the Caribbean Gaming Show (CGS) held on May 3rd and 4th in the Bahamas. In this article he tells us about the work they are doing, and the importance of being present in this event, as well as the firm´s plans for the future.
Tuesday 16 May 2023 / 12:00
SUSCRIBIRSE
Para suscribirse a nuestro newsletter, complete sus datos
Reciba todo el contenido más reciente en su correo electrónico varias veces al mes.
PODCAST
MÁS CONTENIDO RELACIONADO