Exclusive
"2022 was a very productive year, and we're not planning to slow down", Maria Bashkevich, Uplatform Head of Marketing
2 minutos de lectura
(Cyprus, SoloAzar Exclusive).- Already a month has gone from bright 2023 which is already normalized in the Gambling industry. Maria Bashkevich, Head of Marketing at Uplatform took the opportunity of the most excited month of the year, when all the preliminary work to do is being done before moving on to bigger goals, and made a review of the past year to share in an exclusive way with SoloAzar. Certainly a fruitful year for Uplatform, the dynamic and innovative sports betting and casino operating platform, that also offers cutting- edge technology and massive contents.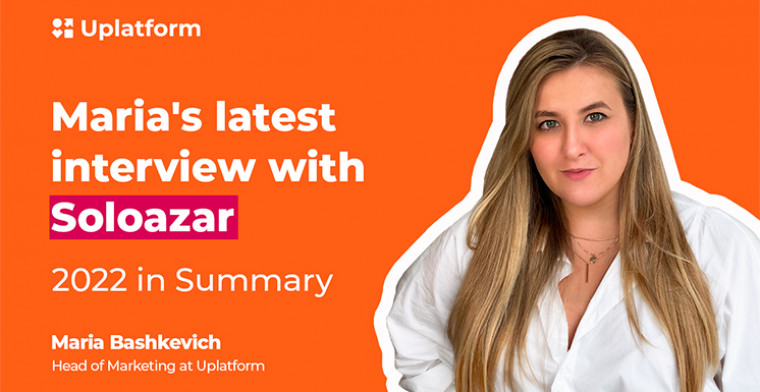 Regarding the 2022 evaluation, Maria Bashkevich, head of marketing at Uplatform said: "It's a massive topic I can discuss for hours, as this year was full of challenges, but it led to many achievements and big milestones for us.
Then, when talking about the projects and the feedback from the clients Maria detailed the following: "In 2022, there were a lot of high-profile sports events; these events presented a fantastic growth opportunity, which we, along with our valued clients, optimally leveraged. Our efforts paid off as we witnessed remarkable increases, reaching up to triple the GGR for some clients. This success encouraged us to aim even higher and continue our expansion in the market.
The head of marketing took the opportunity and highlighted some of the awards received during the 2022 for all the efforts and work done: "Also, a big milestone for us was getting our two awards (SBC Award and 5STAR award) and being shortlisted for major awards like EGR, iGA, and others. It's a great recognition of the quality of our product and services.
"From the marketing perspective, this year was also very fruitful", commented Maria Bashkevich, "We've exhibited in the five biggest shows of the year - iGB Amsterdam, SBC Barcelona, G2E Asia, Casino Beats Malta, and SiGMA Malta. Also, we've hosted a roundtable on the development of mobile betting.
We've run successful campaigns that increased brand recognition and brought new partners", she added.
As a positive balance of the past year, Maria said that all of what she had just shared was just a tiny bit of all what had happened last year, and continued: "We've added new sports and markets to our platform and successfully prepared our sportsbook for the World Cup with 1,5K markets for every single game; added two new languages, added new features to our services, widened the team, improved inner processes, and so on".
Goals and expansion plans for 2023
Bashkevich, as a head of marketing at Uplatform, is the best qualified to describe in a few words the sales and marketing perspectives of the firm: "We'll exhibit at six regional and international expos and send our team to eight more. We'll surely be at G2E Asia, SiGMA Americas and Asia, iGB Amsterdam, SBC Barcelona, and many others. To contribute more to the industry, we'll also participate in a few panels and host a roundtable."
When asking about new products, she revealed the launch of the Casino Games Aggregator, "which will help our partners to create a well-balanced and profitable casino portfolio".
Finally she summed up: "we'll keep enhancing our sportsbook and platform by expanding our betting offers and adding new esports, tournaments, features, and so on." Also remarked: "I can't say much but mark my words: there is a lot to come."
To achieve all that, Uplatform is expanding their team. So you can follow on LinkedIn to either join them on the journey or get more insights.
Categoría:Exclusive
Tags: Sports Betting, Sportsbook , betting software, Sports Gaming , Uplatform,
País: Cyprus
Región: EMEA
Event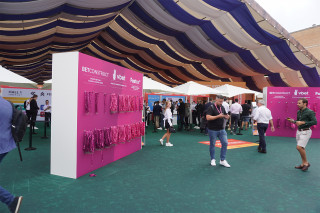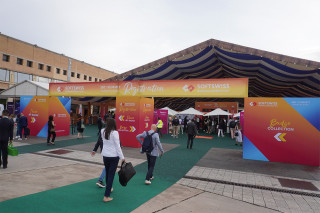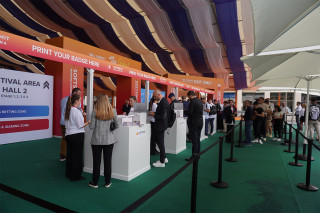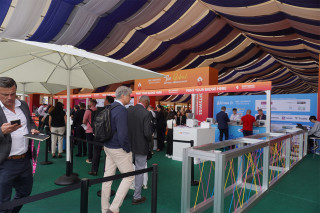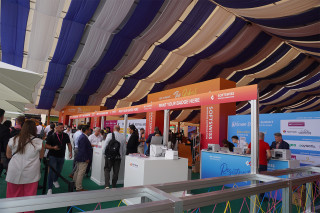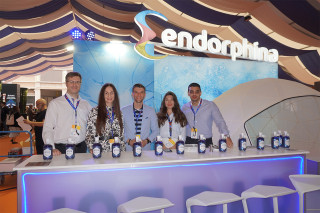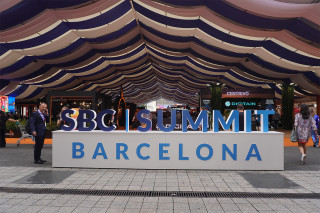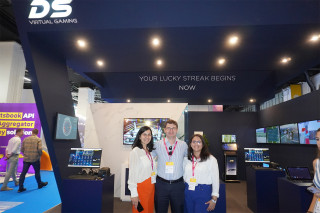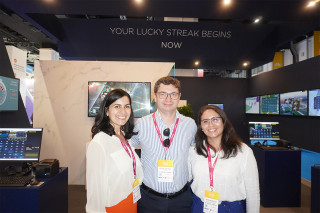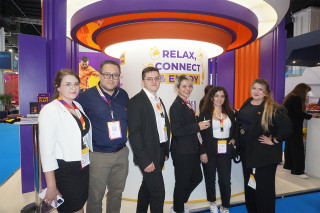 SBC Summit Barcelona 2023
19 de September 2023
(Barcelona, SoloAzar Exclusive).- Marcos Isla Casares, Account Manager at Belatra Games Latam, granted an interview to SoloAzar within SBC Summit Barcelona. He spoke about the company, the novelities showcased at the tradeshow and future goals of the company, among other issues.
Tuesday 03 Oct 2023 / 12:00
(Barcelona, SoloAzar Exclusive).- Teni Grigoryan, head of Sales Department at Galaxsys, granted an interveiw to SoloAzar in which she described the novelties that the firm presented at SBC Summit Barcelona, including "the queen of the show, the Ninja Crash game which recently has been booming in the Brazilian market". She also highlighted the presence of the gootball legend, Mr. Luis Figo at their stand. Finally she also talked about the future plans of the company.
Monday 02 Oct 2023 / 12:00
(Barcelona, SoloAzar Exclusive).- Dennis Algreen, Marketing Director at SBC, granted an interview to SoloAzar in which he made an evaluation about the organization of the recent SBC Summit Barcelona, that took place from September 19 to 21 at Fira Barcelona Montjuïc, in Barcelona, Spain. He also talked about the achievements of the show, and the new destination on 2024, the Feira Internacional de Lisboamarkets, in Lisboa, Portugal, among other issues.
Monday 02 Oct 2023 / 12:00
SUSCRIBIRSE
Para suscribirse a nuestro newsletter, complete sus datos
Reciba todo el contenido más reciente en su correo electrónico varias veces al mes.
PODCAST
MÁS CONTENIDO RELACIONADO