Exclusive
FBM Spain Summary Annual Balance: "We got a portfolio with 3 new products to present in ICE London and FIJMA 2023".
2 minutos de lectura
(Malta, Exclusive SoloAzar).- Alejandro Pérez García, General Director at FBM Spain, a global company in the games market, and the number one brand of bingo games in Asia and one of the most recognized in the world, gave an exclusive interview for SoloAzar to tell us about the firm's performance over the past year and the challenges for 2023.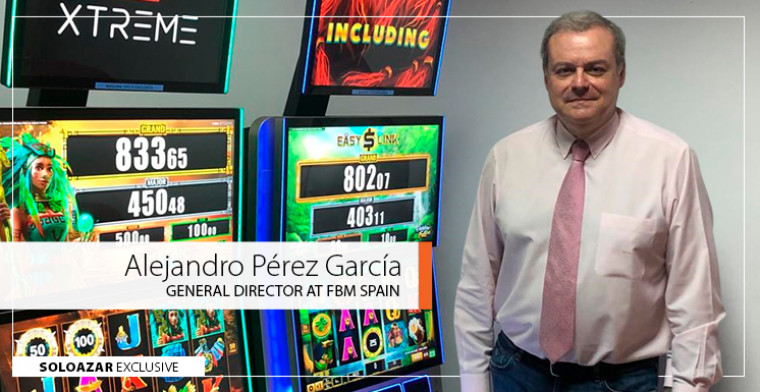 Asked about his vision about the end of the year 2022, Alejandro Pérez García, General Director at FBM Spain commented: "For FBM Spain, this was a year of transition. We carried out these 12 months following a policy of organic growth and adaptation of our new games catalogue for Spain, which we are now optimizing and finishing.
Related to the lanching of new products he higlhighted the following: "We launched the Easy$Link and FBM Mythic Link slots in different presentations and configurations. In the video bingos segment, the Progressive Series family, composed of six games with a Multipots bonus, is meeting the expectations.
And added: "The land-based gaming sector is still dealing with the pandemic effect and fighting to recover the volume of players and sales levels of 2019, as no one can escape the turbulences provoked by the global health crisis. Although this current energetic crisis doesn't help players recover their margins, we can feel a great desire of the entire market to move forward and continue innovating to find its new balance as soon as possible. In FBM Spain, we focus on innovation and join the industry movement doing everything we must as manufacturers."
When talking about the challenges and expectations for 2023, and the firm's participation in events, the General Director Pérez García summarized that they have great expectations with a good acceptance of their products, :pointing out: "The perspectives for 2023 are good, as we hope to consolidate our products and bring new games to Spain.
It will be one more year with an adverse economic conjuncture, but we hope to compensate it with innovation in our offer. We have new products warming up on the bench and about to join and make the difference in a quick analogy with the soccer universe.
Alejandro concluded with the following preview: "We have three new products that we will, for sure, display during ICE London and FIJMA 2023. So, we hope to be in Madrid with an appealing commercial proposal. A proposal that won't go unnoticed among the operators and ready to bring them clear benefits.
Categoría:Exclusive
País: Malta
Región: EMEA
Event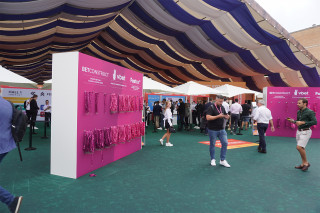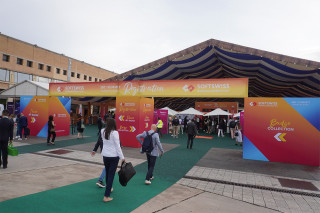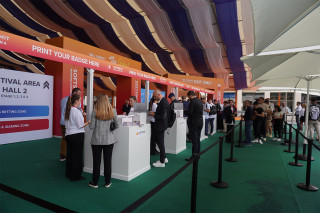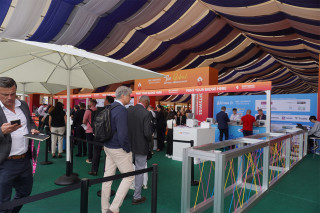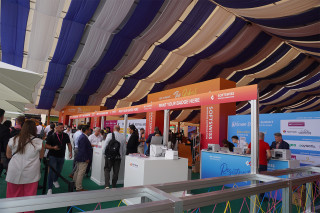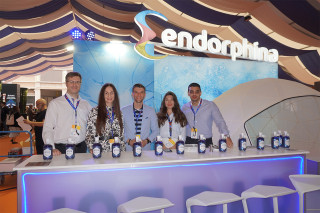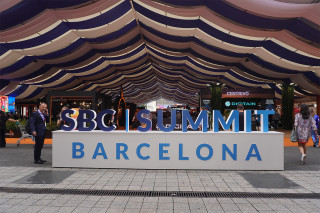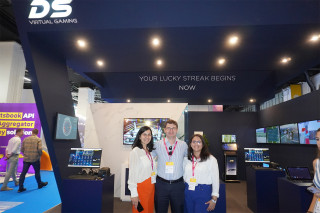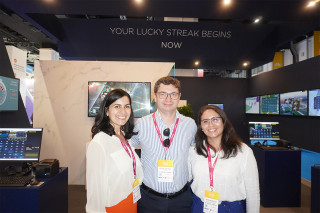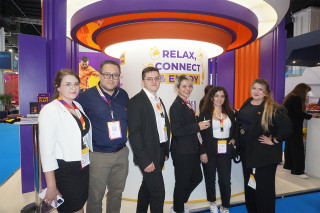 SBC Summit Barcelona 2023
19 de September 2023
(Barcelona, SoloAzar Exclusive).- Marcos Isla Casares, Account Manager at Belatra Games Latam, granted an interview to SoloAzar within SBC Summit Barcelona. He spoke about the company, the novelities showcased at the tradeshow and future goals of the company, among other issues.
Tuesday 03 Oct 2023 / 12:00
(Barcelona, SoloAzar Exclusive).- Teni Grigoryan, head of Sales Department at Galaxsys, granted an interveiw to SoloAzar in which she described the novelties that the firm presented at SBC Summit Barcelona, including "the queen of the show, the Ninja Crash game which recently has been booming in the Brazilian market". She also highlighted the presence of the gootball legend, Mr. Luis Figo at their stand. Finally she also talked about the future plans of the company.
Monday 02 Oct 2023 / 12:00
(Barcelona, SoloAzar Exclusive).- Dennis Algreen, Marketing Director at SBC, granted an interview to SoloAzar in which he made an evaluation about the organization of the recent SBC Summit Barcelona, that took place from September 19 to 21 at Fira Barcelona Montjuïc, in Barcelona, Spain. He also talked about the achievements of the show, and the new destination on 2024, the Feira Internacional de Lisboamarkets, in Lisboa, Portugal, among other issues.
Monday 02 Oct 2023 / 12:00
SUSCRIBIRSE
Para suscribirse a nuestro newsletter, complete sus datos
Reciba todo el contenido más reciente en su correo electrónico varias veces al mes.
PODCAST
MÁS CONTENIDO RELACIONADO