Sportsbook
Betting tops US$ 1 M a day during rollout of sports gambling in Maine
Monday 20 de November 2023 / 12:00
2 minutos de lectura
(Maine).- Maine's new sports betting platforms are off to a brisk start, with gamblers averaging more than $1 million in wagers a day during the initial rollout.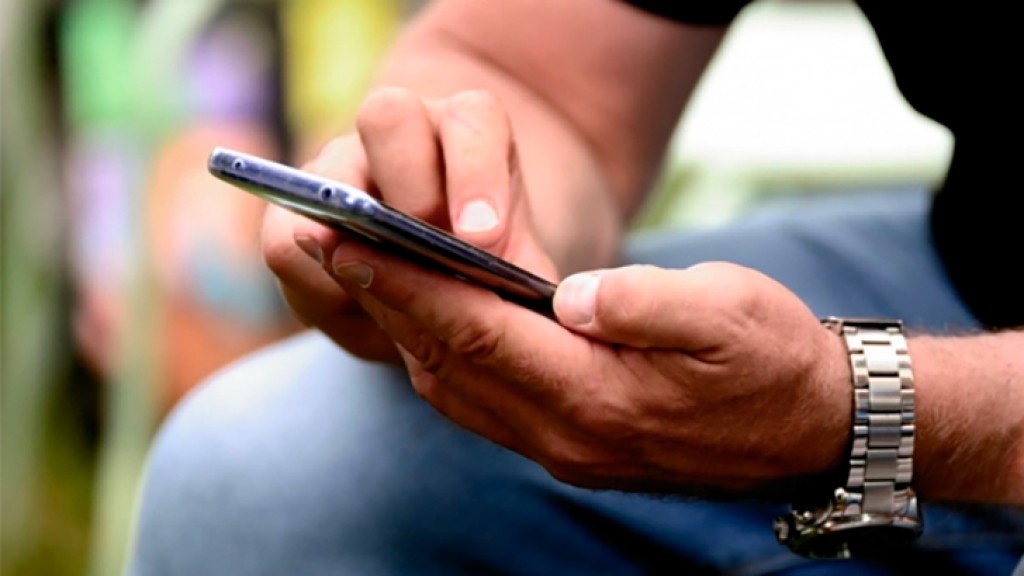 Two mobile apps began offering sports betting in Maine on Nov. 3 as the state joined a nationwide trend toward legalized gambling on athletics. According to figures from Maine's Gambling Control Unit, total wagers through Nov. 15 were just shy of $14 million.
After accounting for the payout to players and federal taxes, the state of Maine received just shy of $279,000 in revenues during the first 13 days of betting. Under state law, 10% of the "adjusted gross receipts" flow back to the state treasury.
Milton Champion, the executive director of the Gambling Control Unit, said Friday that sports betting was projected to generate between $4 million and $7 million in revenues for the state in 2024. And Champion said he thinks hitting that upper figure is realistic, based on the first two weeks of activity.
"I think it's going well," Champion said. "I like to feel that we've opened during a soft time, a soft period . . . So I'm anxious to see how we do over the Super Bowl and March Madness. And like I said, I'm even more anxious to see how we do over the summer months when we have our visitors from out of state. So it's going to be interesting to track, for sure."
A majority of states have shifted to allow some form of sports gambling ever since the U.S. Supreme Court struck down a federal prohibition in 2018.
In Maine, the four Wabanaki tribes were given the exclusive right to offer mobile sports betting, although in-person betting will also eventually be allowed at licensed off-track betting parlors and casinos. The tribes, in turn, have partnered with DraftKings and Caesars Sportsbook to offer betting through their apps.
Gamblers must be 21 or older, and betting is not allowed on high school sports or other athletic events where the majority of participants are under age 18. Betting is also prohibited on collegiate events featuring Maine teams.
Of the 10% tax revenue collected by the state, 6.5% flows to the state's General Fund while 1% pays for administrative costs within the Gambling Control Unit. Another 1% goes toward gambling addiction prevention and treatment programs while the remaining funds are divided among the State Harness Racing Commission, the Sire Stakes Fund and the Agricultural Fair Promotion Fund.
Categoría:Sportsbook
Tags: Sin tags
País: United States
Región: North America
Event
(Sofia).- EGT Digital's iGaming platform X-Nave was acknowledged as "Online platform of the year" from the 2023 edition of the BEGE Awards. The competition traditionally accompanies the BEGE Expo show and the EEGS conference and this year gave awards in a total of 22 categories, covering both land-based and digital aspects of the gaming industry.
Friday 01 Dec 2023 / 12:00
(Sofia).- EGT reaped great success at this year's edition of the BEGE Awards, taking 3 prizes from the competition. At a ceremony held at Club Black & White at Grand Hotel Millennium in Sofia on 21 November, the Bulgarian manufacturer of gaming equipment received awards in the "Supplier of the Year" and "Jackpot Concept of the Year" categories and the company's CEO Vladimir Dokov was acknowledged as "Executive of the year".
Thursday 30 Nov 2023 / 12:00
(Sofia). - It was a great conclusion to the exhibition year 2023: The Balkan Entertainment & Gaming Expo (BEGE) in Sofia, one of the most important B2B gaming trade fairs in Eastern Europe, once again proved to be an extremely successful and well-attended event.
Wednesday 29 Nov 2023 / 12:00
SUSCRIBIRSE
Para suscribirse a nuestro newsletter, complete sus datos
Reciba todo el contenido más reciente en su correo electrónico varias veces al mes.
PODCAST
MÁS CONTENIDO RELACIONADO