News
Dayco Gaming positive presence at SAGSE Buenos Aires
(Buenos Aires, SoloAzar Exclusive) - Daniel Cuacci, Manager at Dayco Gaming was present at SAGSE Buenos Aires and SoloAzar asked him a few questions about his presence in this edition of two intense days, on April 19th and 20th, at the Hilton Hotel, Buenos Aires.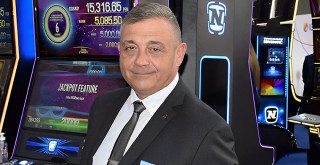 Novomatic wows Argentina with their innovative products at SAGSE Buenos Aires
(Buenos Aires, SoloAzar Exclusive).- Fabián Grous, General Manager of Novomatic Argentina answered some questions to SoloAzar about his presence at SAGSE Buenos Aires. He highlighted the good position of Argentina in online casinos as a result of the 5G network already implemented in Argentina. Mr. Grous also commented on the Candelas De Los Muertos game, showcased at the event, and all of Novomatic's innovative products. Finally, he remarked the customer support work that the company do. Below, you can read all about Novomatic's impressive presence at SAGSE 2023.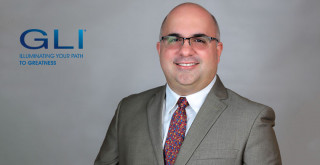 "Today, online gaming in the Bahamas offers players a wide variety of options:" José Carlos Figueroa-Troche, GLI
(Bahamas, Exclusivo SoloAzar).- José Carlos Figueroa-Troche, Caribbean Regional Manager, GLI, chatted with SoloAzar about the future participation at CGS Bahamas, where GLI will lead a discussion during the Regulators Roundtable with representatives from the Bahamas, Puerto Rico, and Turks and Caicos, within the Caribbean Regulators Forum to be held May 2nd.
NOVOMATIC at GAT Expo: the firm introduced biometrics to gaming with its NOVOVISION™ management system
(Cartagena, SoloAzar Exclusive).- Max Bauer, Novomatic VP Latam & Caribbean, together with Manuel Del Sol, CEO at Novomatic Gaming Colombia granted an interview for SoloAzar related to the participation of the firm at GAT Expo Colombia. They both are very enthusiastic about their expansion on the Latin American market and are truly grateful to all the Novomatic teamwork.
Endorphina announced an exclusive portfolio of games for Colombia
(Cartagena, SoloAzar exclusive).- Zdenek Llosa, Senior Partnership Manager, Endorphina, granted an interview to SoloAzar, in which he showed his satisfaction for the recent participation at GAT EXPO, where the company debuted as exhibitor. "The number of licenses in Colombia is increasing, as well as the interest for entertainment by the players," assured Llosa.
Sign Up
To subscribe to our newsletter, please fill in your details
Receive all the latest content in your email several times a month.
Event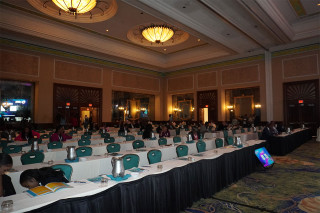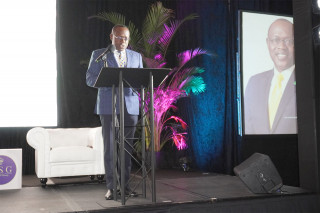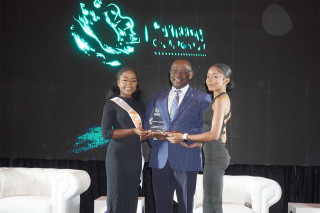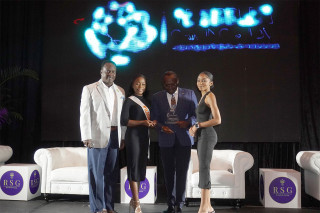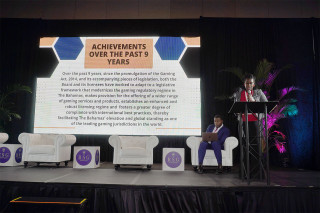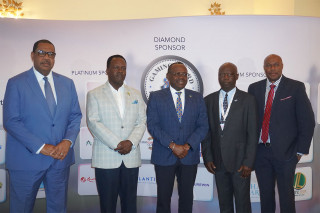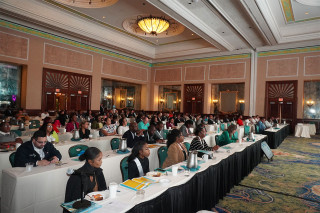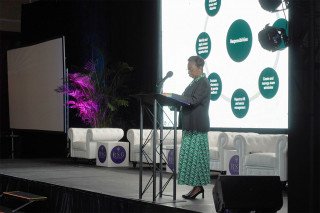 CGS Bahamas 2023
02 de May 2023
(Bahamas, SoloAzar Exclusive).- For Elizabeth Leiva, CEO of CGS GROUP, the balance of the recent edition of CGS Bahamas and the Regulators Forum was very positive. "The gaming industry in the Bahamas is constantly growing, regulated and changing," says Leiva, as she prepares for CGS LATAM, which will take place in a few weeks in Santiago de Chile.
Friday 19 May 2023 / 12:00
(Nassau, SoloAzar Exclusive).- David Fica Jaque, Founder and CEO of Land Vegas, presented in CGS Bahamas a preview of what will be Land Vegas, a Metaverse focused on entertainment and games, with sports betting and casino games. Exclusively with SoloAzar, he talked about his experience at the trade show and his plans for this year.
Monday 15 May 2023 / 12:00
(Bahamas, SoloAzar Exclusive).- SoloAzar interviewed exclusively the regional sales director for Central America and the Caribbean of Avigilon, Norberto Torres, during the Caribbean Gaming Show (CGS) held on May 3rd and 4th in the Bahamas. In this article he tells us about the work they are doing, and the importance of being present in this event, as well as the firm´s plans for the future.
Tuesday 16 May 2023 / 12:00