Casino
Casino at Chicago-area Hawthorne Race Course remains in limbo, while downstate project moving ahead
Friday 17 de March 2023 / 12:00
2 minutos de lectura
(Chicago).- Plans for a casino at Hawthorne Race Course in the west suburbs remain in limbo, with officials saying Thursday they are still trying to get financing for the project.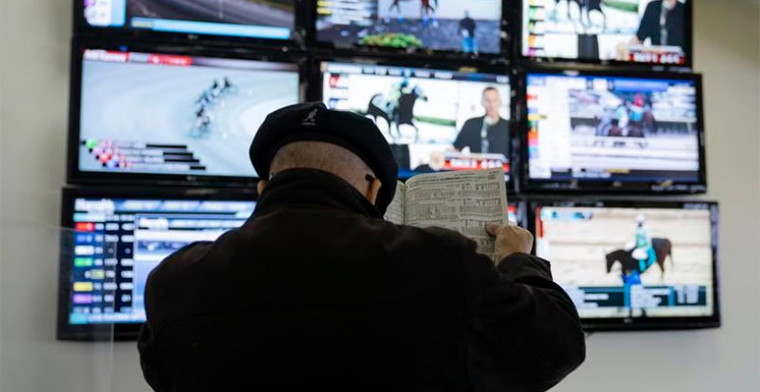 The general contractor, Pepper Construction, has demolished much of the inside and the front glass face of the Hawthorne's grandstand in preparation for building the casino with a view of the Stickney racetrack.
But blaming inflation, high interest rates, supply disruptions, the COVID-19 pandemic, the war in Ukraine, and market volatility, Kevin Kline, CEO of Gaming at Hawthorne, told the Illinois Gaming Board that the track has not been able to get financing for the deal.
The project now is "shovel ready" for a 14-month renovation, he said, once they finalize financing.
Last year, track President Tim Carey said construction would begin before the end of 2022. Carey said Thursday officials remain "committed and determined" to see gaming and racing thrive in Stickney.
Gaming board members had no questions or comments about the project.
The board gave preliminary approval in 2020, and plans originally called for a "best in class" $400 million racetrack and casino, or "racino," to open in 2021, but initial financing fell through.
In 2019, Hawthorne announced plans to build a new south suburban racetrack and casino with video gaming operator and real estate developer Rick Heidner. But Gov. J.B. Pritzker halted those plans after a Tribune investigation revealed Heidner's long-standing dealings with a convicted bookie and a banker with alleged mob ties.
In contrast, the former Fairmount Park racetrack in downstate Collinsville, now called FanDuel Sportsbook and Horse Racing, announced plans to begin construction of its casino this summer, to open by the end of 2024.
Plans call for renovating and expanding 16,000 square feet in the clubhouse to initially hold up to 600 slots and table gaming positions, regulatory compliance officer Lynne Marburger said.
A planned second phase would add 17,000 square feet for up to 900 gaming positions. Officials plan to submit financial and construction plans to the gaming board "very soon," Marburger said.
Meanwhile, other companies have gotten the go-ahead for new casinos in Chicago, Waukegan, East Hazel Crest and Danville.
Temporary casinos opened in Waukegan and Rockford, and existing casinos in Aurora and Joliet announced plans to build new replacement casinos in their cities.
Hawthorne has opened new PointsBet sportsbooks at the track and three off-track betting parlors, and resumed thoroughbred racing this month, with plans to convert to harness racing in September.
By Robert McCoppin
Categoría:Casino
Tags: casino,
País: United States
Región: North America
Event
(Sofia).- At an official ceremony hosted by the Black&White Club, part of the Palms Royale Sofia complex, the annual BEGE awards for achievements in the gaming and entertainment industry were given in the presence of senior management officials from the leading companies in the industry.
Thursday 23 Nov 2023 / 12:00
(Sofia).- It is with great pleasure to announce that CT Gaming has been honored with the prestigious 'Casino Management System of the Year' award at the BEGE Awards!
Thursday 23 Nov 2023 / 12:00
(Sofia).- CT Interactive, a leading provider of online gaming solutions, has won three prestigious awards. The company's game "Treasure Chase" was honored with the title of "Online Game of the Year," while CT Interactive itself was recognized as the "Online Provider of the Year" at the BEGE 2023 ceremony. The CEO of the company – Lachezar Petrov won the executive of the year award.
Wednesday 22 Nov 2023 / 12:00
SUSCRIBIRSE
Para suscribirse a nuestro newsletter, complete sus datos
Reciba todo el contenido más reciente en su correo electrónico varias veces al mes.
PODCAST
MÁS CONTENIDO RELACIONADO