Casino
The Venetian unveils new high-limit gaming lounge on The Palazzo casino floor
Monday 18 de September 2023 / 12:00
2 minutos de lectura
(Las Vegas).- A new high-limit gaming lounge will debut on the Palazzo casino floor at The Venetian Resort Las Vegas this fall. The high-limit gaming lounge, designed by Wimberly Interiors, will span 15,000 square feet and include two distinctive curated spaces, one dedicated to table games and the other to high-end popular slots.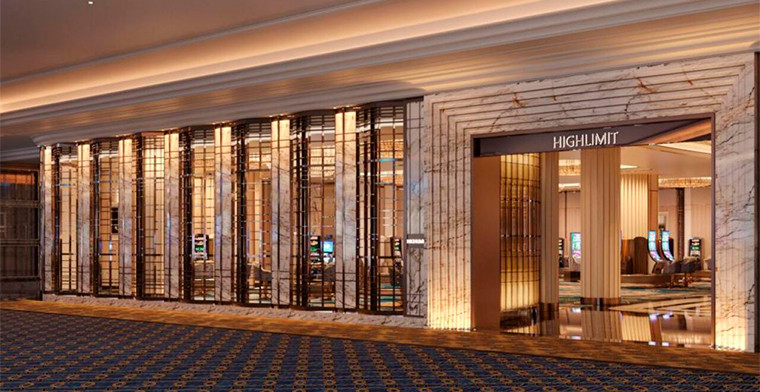 The lounge will include a beautiful bar with bar-top machines, cashiers, restrooms, and private casino host access exclusive to the space. The resort's expert mixologist, Andrew Pollard, will unveil a cocktail program featuring hand-crafted recipes that "evoke modern-day luxury Italian lifestyles," according to a news release.
The room will feature sixty-seven of the latest slot cabinets, offering a wide range of games from traditional to video games to single and multi-hand poker, with some games offering jackpots exceeding $2 million. Players can choose from eighteen tables, including baccarat, blackjack, roulette, Ultimate Texas Hold'em, and craps.
The Ultimate Texas Hold'em games will also be linked to the resort's Millionaire Progressive, which hotel officials say has "minted eleven millionaires since its inception."
Self-pay will be available on all games for expedited jackpot payments.
"We designed our high-limit lounge with the sole focus of enhancing the player experience," said Patrick Nichols, president and chief executive officer of The Venetian Resort Las Vegas. "We really wanted this lounge to be an elevated but not exclusive destination for our players and a statement of The Venetian Resort's commitment to invest in our casino guests continually. This is the next step forward in the resort's multi-year transformation and will provide an artfully designed setting that reflects our vision and exceeds the expectations of our casino guests."
The new high-limit gaming space is part of The Venetian's larger renovation plans, which will see the resort undergo a $1B redevelopment.
Categoría:Casino
Tags: Sin tags
País: United States
Región: North America
Event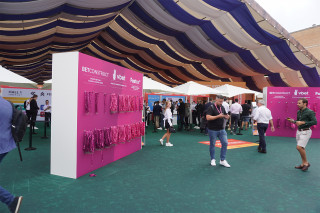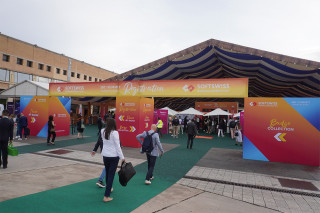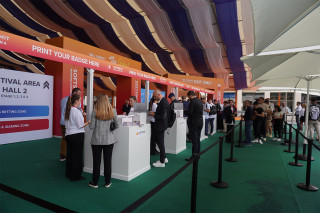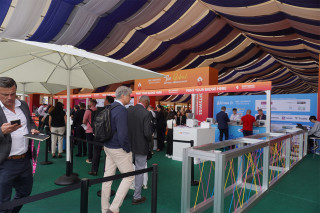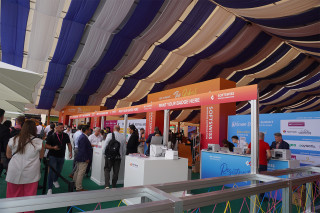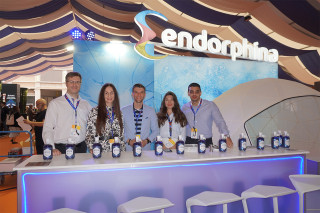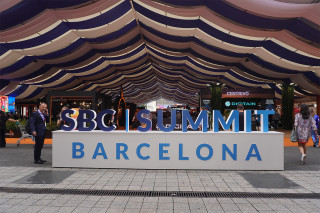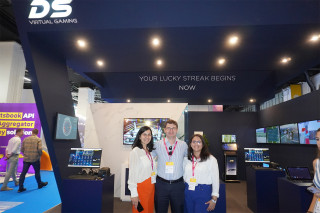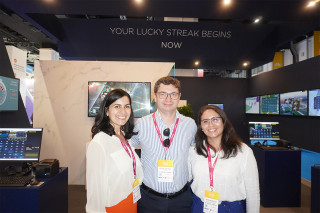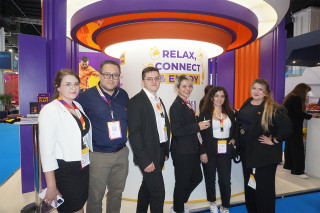 SBC Summit Barcelona 2023
19 de September 2023
(Madrid).- R. Franco Digital stood out from the crowd at the recent SBC Summit Barcelona 2023, one of the most important events in the gaming industry internationally.
Tuesday 26 Sep 2023 / 12:00
(Malta).- SBC Summit Barcelona has come to an end and FBMDS made a resounding impact at this year's event, that took place from September 19th to 21st in Fira Barcelona Montjuïc. Let's take a moment to relive the highlights of our journey in this blog article!
Tuesday 26 Sep 2023 / 12:00
(Barcelona, SoloAzar Exclusive).- David Yatom Hay, General Counsel at Soft2Bet, granted an interview to SoloAzar, in which he commented about the firm's experience at the recent SBC Barcelona edition, as well as other subjects, such at the main trends of the sector and future plans of the company.  
Tuesday 26 Sep 2023 / 12:00
SUSCRIBIRSE
Para suscribirse a nuestro newsletter, complete sus datos
Reciba todo el contenido más reciente en su correo electrónico varias veces al mes.
PODCAST
MÁS CONTENIDO RELACIONADO