Gaming
Player retention, perfected: Evoplay's upcoming releases
Monday 05 de June 2023 / 12:00
2 minutos de lectura
(Sofia).- Evoplay invites players to step into a world of pure excitement with its upcoming releases, designed to captivate players, boost your casino's revenue, and elevate business performance. "Our cutting-edge games combine stunning visuals, immersive storytelling, and innovative features that keep players returning. Be sure these games are here for you to witness a surge in player engagement, increased retention rates, and substantial growth in your bottom line!", the firm said.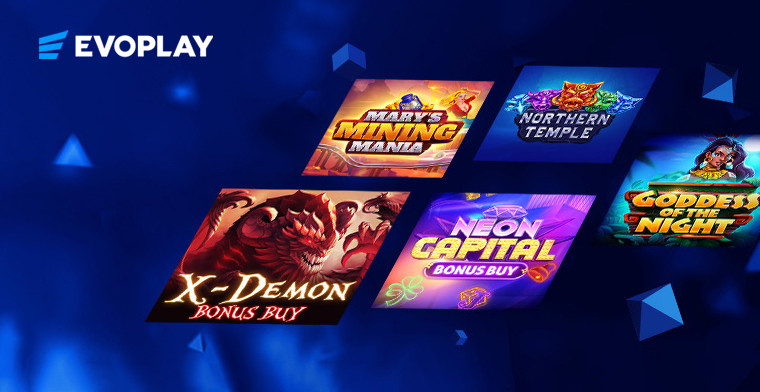 X-Demon Bonus Buy
Release date: June 6
The gateway to unfathomable might has been unlocked once again. However, this occasion bestows players with an added potency – a surplus of Free Spins attainable through the Bonus Buy feature!
The video slot, encompassing a set of features adding to its dynamics and immersion into the gameplay, empowers players to withstand the abyssal depths and thwart the infiltration of malevolent spirits into the mortal plane. The Bonus Buy feature has become the cherished favourite among casino players, captivating their attention with its ability to unlock thrilling bonus rounds and additional rewards. X-Demon Bonus Buy is the game with the coveted Bonus Buy feature, giving it immense potential to dominate the iGaming industry and secure the top spot in players' preferences. The slot also features a demon collection counter, a bar that shows the progress of defeating monsters during the bonus round, turning them into a Wild symbol.
Monsters, heroic adventures, triumphant wins, the opportunity to buy Free Spins anytime – the perfect casino game formula does exist!
Neon Capital Bonus Buy
Release date: June 8
Get ready for the release of another stellar slot with a star feature, Bonus Buy, coming your way this June – Neon Capital Bonus Buy. This electrifying game captures the vibrant essence of a neon-filled Vegas atmosphere, offering thrilling opportunities and an enigmatic casino experience like no other. Imagine the atmosphere of Vegas casinos, where anticipation and excitement fill the air, creating an allure for gamblers worldwide.
In Neon Capital Bonus Buy, the glowy symbols on the reels beautifully reflect the mesmerising nights of the neon city, aligning in victorious sets and paving the way for epic wins! By purchasing Free Spins at any time, players can significantly boost their chances of hitting extraordinary wins, with the potential to score up to 10,000x their bet! But that's not all; this game is stacked with more engaging features, including the Collector feature, Extra Free Spins, multipliers, and the High Voltage feature.
Mary's Mining Mania
Release date: June 13
Introducing Mary's Mining Mania: the ultimate gold-hunting adventure! It is an instant game that will take your players on an unforgettable journey deep into the heart of a gold mine! Mary, a young and adventurous gold hunter who has inherited her grandfather's legendary mine, ventures into its depths to uncover precious gold deposits.
Mary's Mining Mania features a cutting-edge socket connection, ensuring seamless gameplay for your players. With this innovative technology, they will experience smooth, real-time action, immersing themselves fully in the world of gold mining. The two-bet feature provides players with double the excitement. They can place two bets on the same round, simultaneously choosing different amounts. This thrilling twist adds a new dimension to gameplay, making every spin an exhilarating adventure! The in-game chat allows players to connect with fellow gold hunters and celebrate their victories. The bet history provides a comprehensive record of past bets, empowering them to analyse their strategies.
The combination of these dynamic features and a captivating storyline make Mary's Mining Mania an irresistible choice for your casino!
Goddess of the Night
Release Date: June 22
Goddess of the Night – a captivating slot game that will transport your players to the mystical world of the ancient Aztec empire. It is a thrilling adventure alongside a fierce female warrior as she invites players to indulge in a night of gods celebration.
The power of the gods can provide players with unimaginable rewards as well as the drop mechanic and multiplier feature. The reels come alive with beautifully designed symbols representing the rich Aztec culture, including sacred artefacts, exotic animals, and mesmerising jewels.
But the true magic of this game lies in the Free Spins round, where players are transported deep inside an ancient pyramid adorned with golden jewels and engravings of past achievements. As they explore the dark chambers of the pyramid, they may uncover additional winning combinations through the discovery of ancient relics.
With Goddess of the Night in your casino's lineup, you can offer your players an unforgettable journey through the history and mythology of the Aztec empire. The game's storyline and exceptional features will keep your audience engaged, ensuring a thrilling and rewarding experience.
Northern Temple
Release Date: June 29
Northern Temple is a captivating slot game designed to transport players to an enchanting world filled with wonders and hidden treasures. One of the most exciting game's features is the growing reels mechanic, which is set to elevate the thrill factor to unprecedented heights. With every symbol drop, a new row of symbols is added to the reels, expanding their size and creating more ways to win. It allows the reels to grow to an impressive 6 rows high, offering an astounding maximum of 7776 ways to win! Imagine the anticipation as players watch the reels expand, revealing more symbols and increasing their chances of hitting big wins.
As players journey through the Northern Temple, they will encounter various thrilling bonus features that further enrich their gaming experience. From Free Spins to Wild symbols that unlock hidden treasures, the game is packed with surprises at every turn. It enhances the immersion, making players feel part of a dynamic and evolving adventure.
Get ready to witness gaming excellence like never before! Evoplay's forthcoming game releases are finely tuned to skyrocket player engagement and retention and deliver unmatched performance.
Want to be ahead of the curve? Contact business@evoplay.games today to request adding these exceptional titles to your casino repertoire.
Categoría:Gaming
Tags: online gaming, Casino Online, Evoplay Entertainment,
País: Bulgaria
Región: EMEA
Event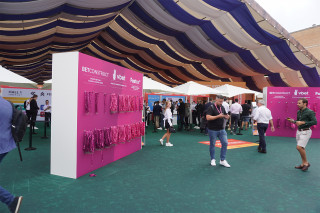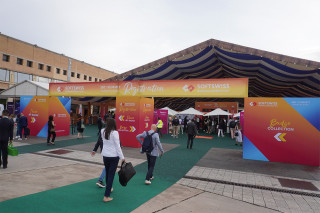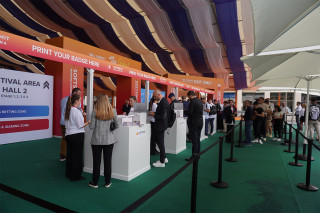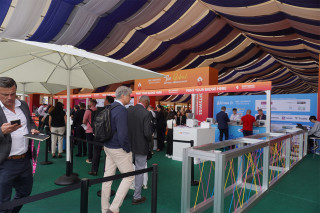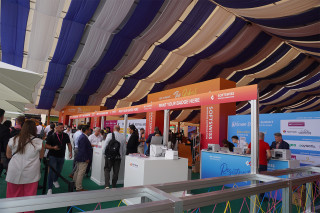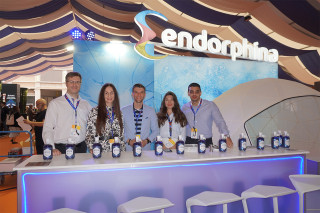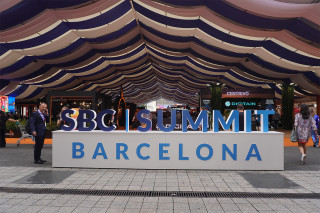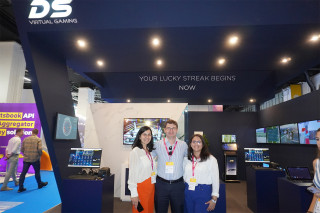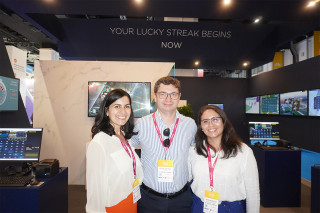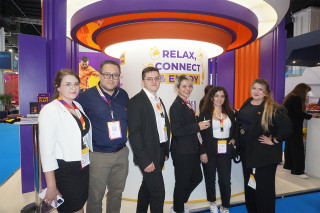 SBC Summit Barcelona 2023
19 de September 2023
(Barcelona, Exclusive SoloAzar).- Mateo Lenoble, regional sales Director EMEA/LATAM sales at Sportradar, granted an interview to SoloAzar about the recent participation of the company at SBC Summit Barcelona. He shared the ORAKO sportsbook solution showcased on Stand SB22.
Friday 22 Sep 2023 / 12:00
(Barcelona, Exclusivo SoloAzar).- SBC Summit Barcelona returns this week to Fira de Barcelona Montjuïc for its third edition, in what promises to be the biggest ever SBC event. The pre-registration was held yesterday in what proved to be a great meeting that gathered all the exhibitors that today began to showcase their products and services at the exhibition zone. SoloAzar is covering the trade show with all the novelties.
Wednesday 20 Sep 2023 / 12:00
(Sofia).- SBC Summit Barcelona 2023 is the next event on EGT Digital's calendar, where the iGaming provider will demonstrate the latest novelties in its portfolio. Guests can see them at stand CG20 on 20 and 21 September.
Tuesday 19 Sep 2023 / 12:00
SUSCRIBIRSE
Para suscribirse a nuestro newsletter, complete sus datos
Reciba todo el contenido más reciente en su correo electrónico varias veces al mes.
PODCAST
MÁS CONTENIDO RELACIONADO